Here are the stories and sites we were wrapped up in this week.
Get a Glimpse Inside 11 Stars' Homes
From fashion designers to actresses to reality-TV hosts, this roundup offers an up-close and personal look at what some of today's tastemakers love about their home, each of which is distinct in style. Actress and songstress Kristin Chenoweth calls her light-filled piano room her "happy place"; TV host Tim Gunn says his two-story Manhattan home with a terrace is "more than I ever thought I'd have"; and author Judy Blume admits to living only on the veranda of her Key West home. It all adds up to dwellings that resonate uniquely with each mover and shaker here.
Click over to House Beautiful to see what sparks joy in these tastemakers' homes →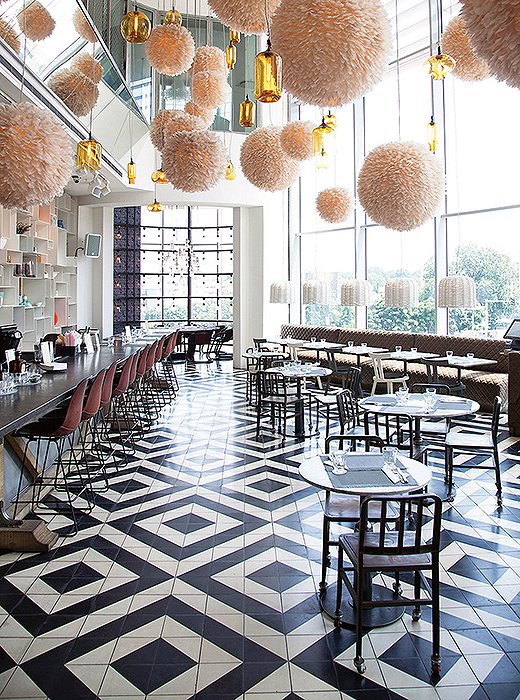 Set Your Sights on Africa
Add Accra to your travel bucket list. The Ghanaian city is coming up as an alluring destination and a hub for a burgeoning creative class that's seeking out a more relaxed way of life. With a crop of new hotels (including La Villa, a former Russian embassy), galleries (such as Artists Alliance, run by the grandfather of Ghanaian art, Ablade Glover), and restaurants (such as art-crowd favorite Coco Lounge, shown left), the charming city is stirring with vibrancy.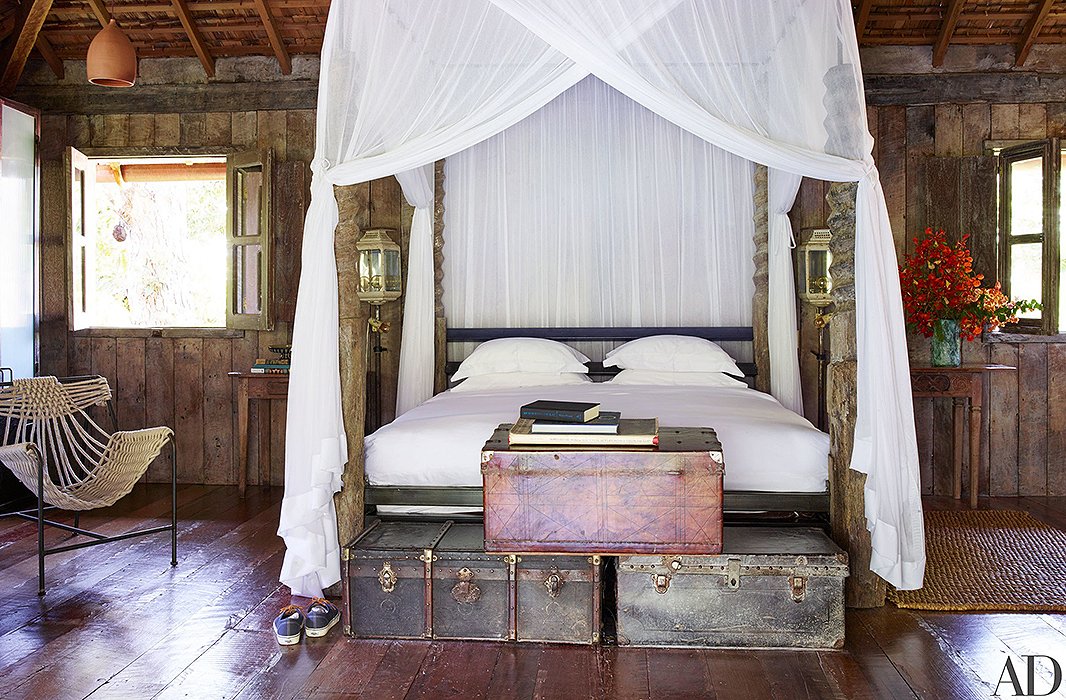 Tour Anderson Cooper's Brazilian Escape
The CNN anchor has opened the doors to his ultimate summer escape, in the idyllic coastal hamlet of Trancoso in Brazil. And it is indeed an "escape," given it takes 14 hours of travel to get there from Manhattan. Built by fashion designer turned hotelier Wilbert Das, the airy estate features four buildings that include bungalows outfitted with dreamy canopy beds and open rooms filled with peroba wood, Mexican art, and antiques, all amid leafy, tropical surroundings. Paradise found for Anderson.
Savor Some Sicilian Gnocchi
We're of the thinking that summertime cooking should be simple and fast, especially if it involves turning on our stove. Thanks to Steph and Mike over at I Am a Food Blog, this one-pan recipe for gnocchi with sardines and garlic sauce, which they cooked up on a recent camping trip in an olive grove, gets it just right. Made with garlic, pepper, and canned sardines and its oil, it's easy and packed with flavor.
See the Best of Paris Street Style
The Paris haute couture shows wrapped last week, and if you're like us, you lived it vicariously through Instagram and Snapchat. But what's most exciting is seeing all the impeccable fashion off the runway—this year it ran the gamut from platinum-blonde bobs and leather jackets to sheer dresses and high ruffled collars. As Vogue declares, "Absolutely anything goes."
Click over to Vogue to see all the looks captured by Phil Oh →