Here's a look at what we're loving from around the web this week…
Tour Jessica Chastain's New York Apartment
Jessica Chastain wanted an elegant, cozy place to come home to, a place to relax and get away from her often-hectic schedule as an actress. So when she happened upon a Victorian-era apartment just steps from Central Park, she leapt at the chance to create a space of her own. Chastain was careful to preserve the 19th-century interior details and six (yes, six!) fireplaces while mixing in luxe new pieces and antiques—including a few items once owned by the late actress Lauren Bacall.
Click over to Architectural Digest to see more of the classically cozy space →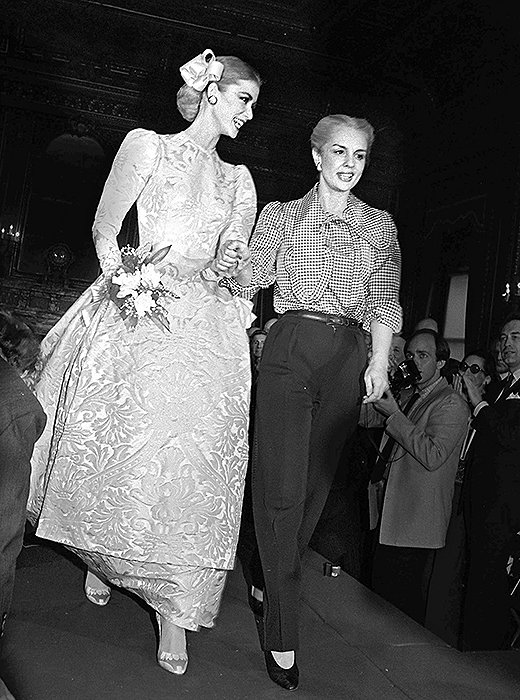 Hear Designers Wax Nostalgic About Their First Fashion Week
With 151 shows spread over a nine-day period, today's New York Fashion Week looks much different than when it began in 1943. From longtime mainstays such as Diane von Furstenberg and Carolina Herrera (who first showed her fashions in the 1970s) to new favorites including Joseph Altuzarra and Alexander Wang, designers sound off on their first NYFW experiences (and all the feels).
Click over to The New York Times for a look at New York Fashion Week's past →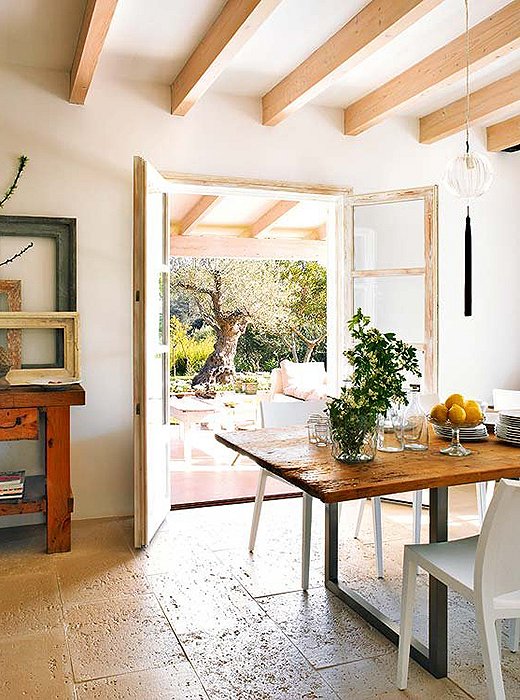 Peek Inside a Light and Lovely Spanish Home
Natural woods and a muted palette are the central characters in this Majorca home, a former farm gut-renovated to become a stunning light-filled haven that embraces and complements nature's beauty. The entire interior is essentially an homage to the charm of the Spanish countryside: exposed wooden beams in every room, wide French doors to welcome in the warm sun and breeze, cotton and linen upholstery to keep the look light and fresh. We're swooning.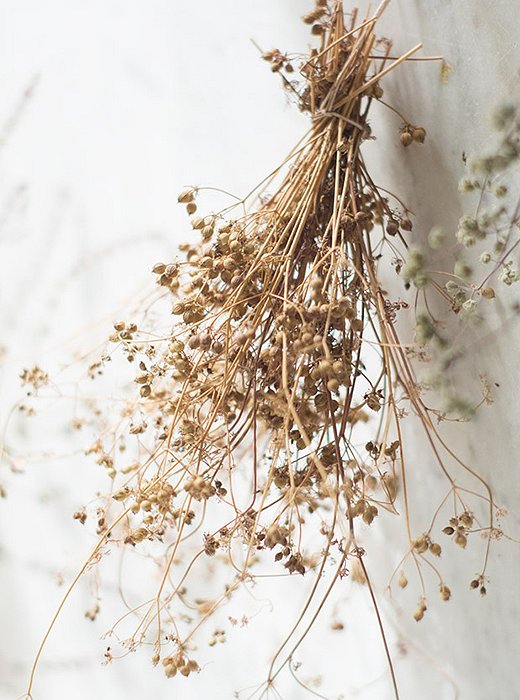 DIY a Dried-Herb Bouquet
Whimsical, rustic, and incredibly easy to pull off, dried-herb bunches are the perfect way to add a hint of fall flair to your home. We love them not only for their simplicity but also for their versatility. Case in point: Tack a few on the wall for a farmhouse look, place in a vase for a carefree arrangement, weave into a seasonal wreath, or simply prop up on a bookshelf to complete a vignette.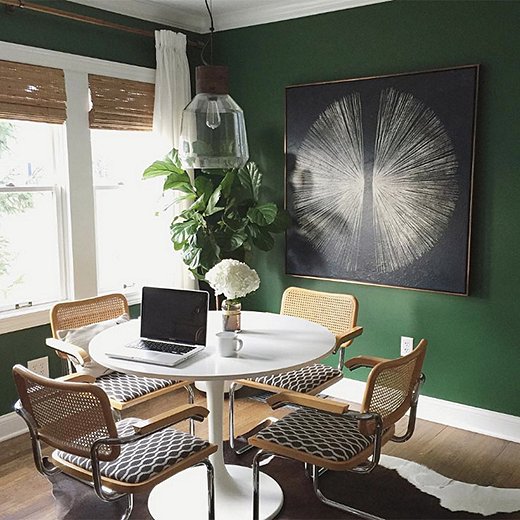 Check Out This Cheerful and Inspirational Instagrammer!
We're loving the account of Room of Tuesday blogger Sarah Gibson, whose Insta feed is a fabulous scroll of simple-chic interiors, her own home renovation, delicious and pretty recipes, and her supercute pup, Finn. And keep your eyes peeled: We've tapped Sarah, along with a few of our other favorite Instagram friends, to share their fave fall trends on our Style Guide this weekend.
Click over to Sarah's Instagram to follow along →