Style Me Pretty
If you're planning on having a dinner party for this ghoulish day with a seriously chic edge, make sure to check out the beautiful styling and decorating tips from Style Me Pretty.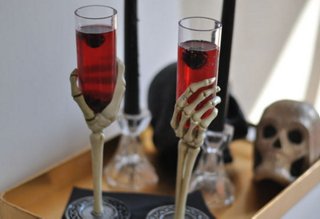 Glitter Guide
A festive cocktail is a must for this holiday. We're planning on making Glitter Guide's Vampire Kiss berry elixir.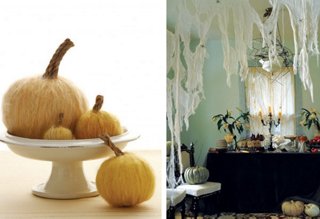 Martha Stewart
From yarn pumpkins to cheesecloth spiderwebs, Martha has got all the indoor decorating ideas you need.
Sous Style
For a genuine creep factor this Halloween, serve up these severed-finger cookies.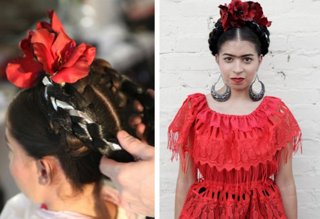 Refinery 29
Want some profession tips on how to style your hair to take your costume over the top? R29 has got you covered.
(Photography by Rebecca Hansen Weddings, Glitter Guide, Martha Stewart, Rachel Ray, Luke Wooden)