Heralded as the American Riviera, the central California coastal city of Santa Barbara is every bit as breathtaking, picturesque, and downright charming, with an unmistakably European air. Backed by the majestic Santa Ynez Mountains and crystal-blue skies, which are matched with views of the Pacific Ocean, the city has all the makings of a Mediterranean oasis—moderate year-round climate, red-tile and white-stucco Spanish Colonial buildings, towering palms, an idyllic coastline that stretches as far as the eye can see. It's easy to see why Santa Barbara has long beckoned Hollywood's fete set and those seeking a slower-paced respite from city life.
That was the case with accessories and bags designer Kendall Conrad. Although it was actually a homecoming for the designer, who grew up in Santa Barbara and decided to resettle here after spotting her 1942 Mediterranean home. "It has changed for sure since I was a kid as far as traffic and many more people living here, but the building codes for the most part have kept it beautiful," she says.
We asked the designer a few local hangouts, and she wowed us with an insider guide she created for friends and family. "There's an abundance of amazing things to do and to see," says Kendall. From farm-to-table eating to vintage rugs, old-fashioned ice cream to surf breaks, here are the spots not to be missed.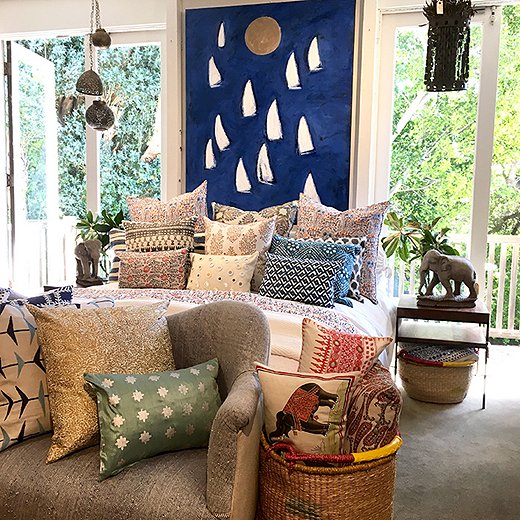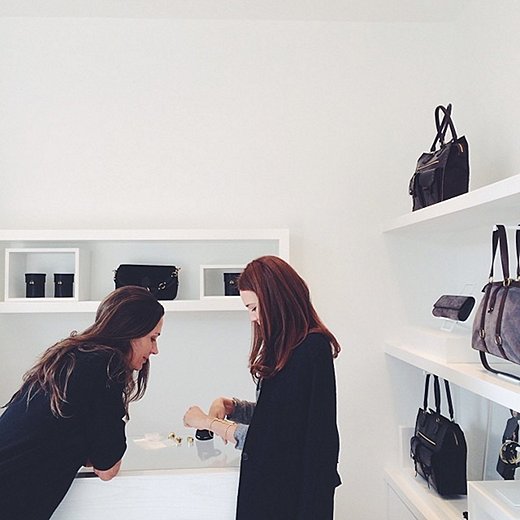 SHOP
C'est Cheese
Go here before any planned picnic to pick up the best salty cured meats, local jam, Italian truffle pâté, baked goods, and freshly cut cheese—you'll have 120 types from around the world to choose from. "They carry my favorite cheeses from all over, like Prima Donna and Brillat-Savarin, and they have a great jamón serrano," says Kendall.
Chaucer's Bookstore
Kendall loves both Chaucer's and nearby Tecolote Book Shop in Montecito, which feature a curated mix of classics and contemporary titles. "They are both wonderful local bookstores with a great edit. The staff is really friendly and helpful."
Upstairs at Pierre Lafond
This gemlike home store is chock-full of beautiful furnishings, punchy pillows and textiles, and art and ceramics by local artisans. Finds from here can be spotted all over Kendall's home. "They just always have something exotic and appealing there. Definitely check out the Moroccan rugs."
Kendall Conrad
(Okay, we made her include this.) Stop by to browse Kendall's supple leather bags, summery sandals, sculptural jewelry, and accessories at the Montecito Country Mart.
Santa Barbara has changed for sure since I was a kid as far as traffic and many more people living here, but the building codes for the most part have kept it beautiful.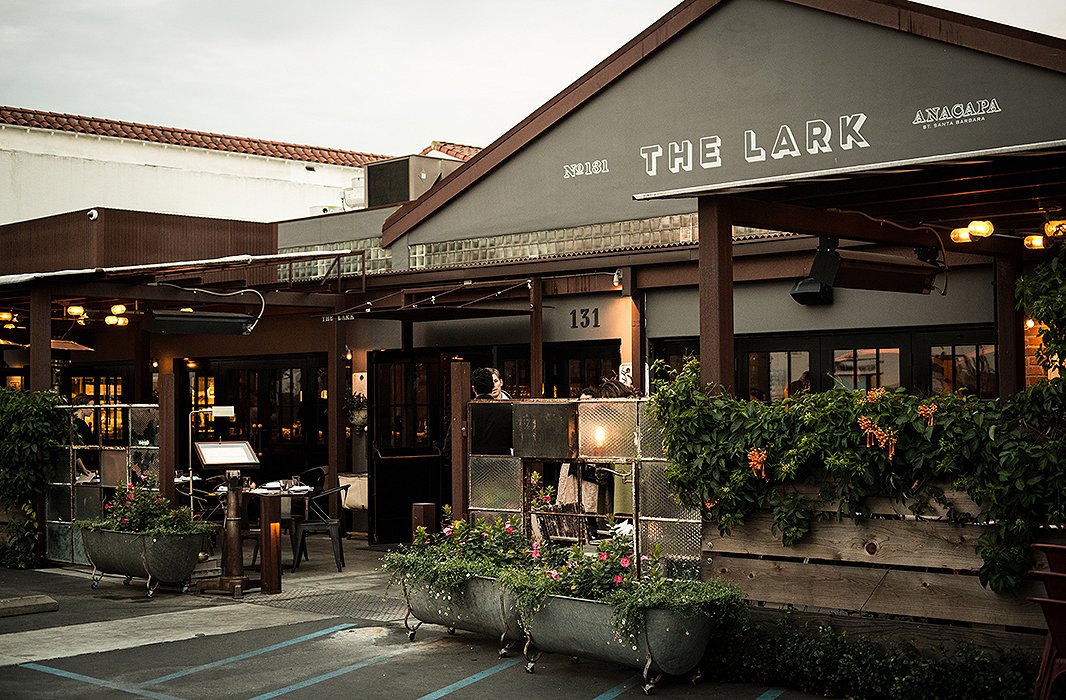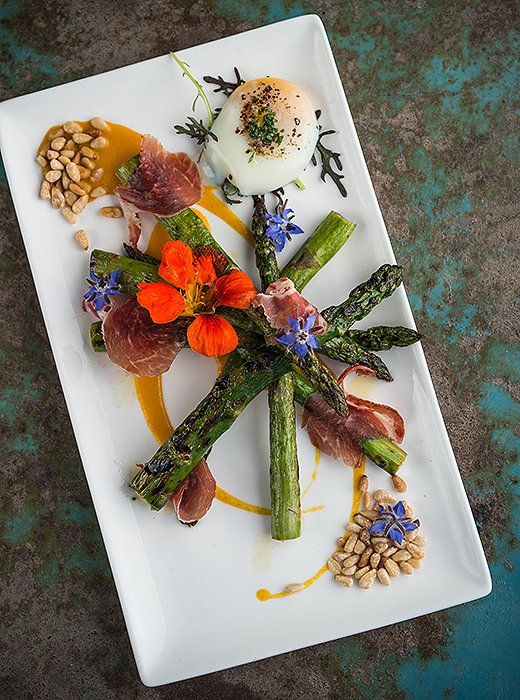 EAT AND DRINK
The Lark
"A boisterous, good farm-to-table" joint, the restaurant was named after the Pullman train of the Southern Pacific Railroad and serves scrumptious seasonal fare, such as West Coast asparagus and Gulf Coast shrimp. "They have a great roast chicken," adds Kendall.
Plow & Angel at San Ysidro Ranch
California cuisine in a stunning location, this is a year-round fave. "It's supercozy inside by the fire on a cold night, or go on a warm night and sit outside under the loquat trees."
The Hungry Cat
Kendall recommends this upscale fish house for "really good seafood, especially the local uni on the half-shell." It also has outposts in Santa Monica and Hollywood.
Tinker's Burgers
After a day at the beach, Kendall and company head here for "takeaway burgers and chocolate malts." The spot also serves tacos and its famous ranch dressing for dipping.
McConnell's Fine Ice Cream
For "famous, homemade, delicious ice cream," head to McConnell's, a parlor that has been scooping flavors like Double Peanut Butter Chip and Peppermint Stick since 1949.
STAY
San Ysidro Ranch
The 500-acre property, where JFK and Jackie honeymooned, is a sweeping, romantic site with private cottages and suites. "It is so beautiful," says Kendall. "My husband and I sometimes go for our anniversary."
The Biltmore Santa Barbara
The sprawling Spanish Colonial resort features guest suites tucked away amid lush leafy palms and meandering walkways, and "its proximity to the beach and use of the Coral Casino Beach Club is great."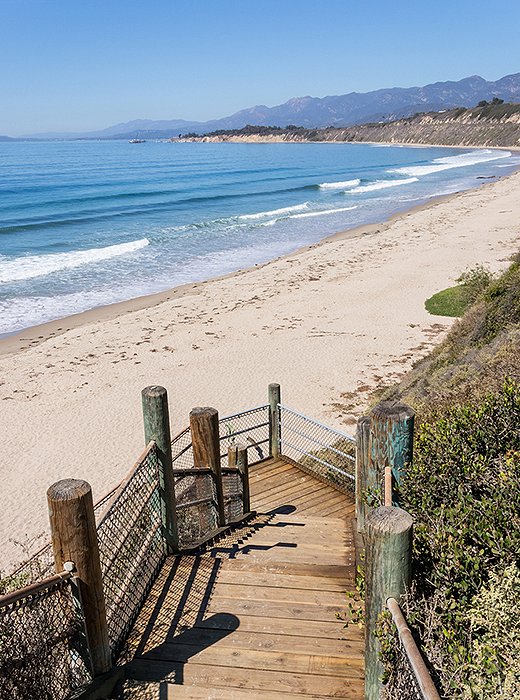 VISIT
Santa Barbara Farmers' Market
This market, with three locations, lets you really dig into the Southern California bounty. "The freshest produce from all over the area," says Kendall. "It has lots of fun and life to it."
Channel Island Tours
"Take the Island Packer boat out of Ventura," Kendall says. "It's an hour, and you see whales on the way. Once you arrive, you can hike on the island or take a kayak tour through the caves."
Loon Point Beach
You can access this beach just south of the small town of Summerland. The high bluffs are a striking background to spot rocks and shells and is a "great walk at low tide."
Rincon Beach
"The most beautiful beach and longest walk and best surfing," says Kendall. Visitors can also bird-watch, take a picnic, or beachcomb for the area's unusual "calico" rocks.

Douglas Family Preserve
This 70-acre property has "beautiful cliff-top paths and is dog-friendly." Nature-lovers will relish the native flora including coastal bluff scrub, live oaks, and Monterey cypress.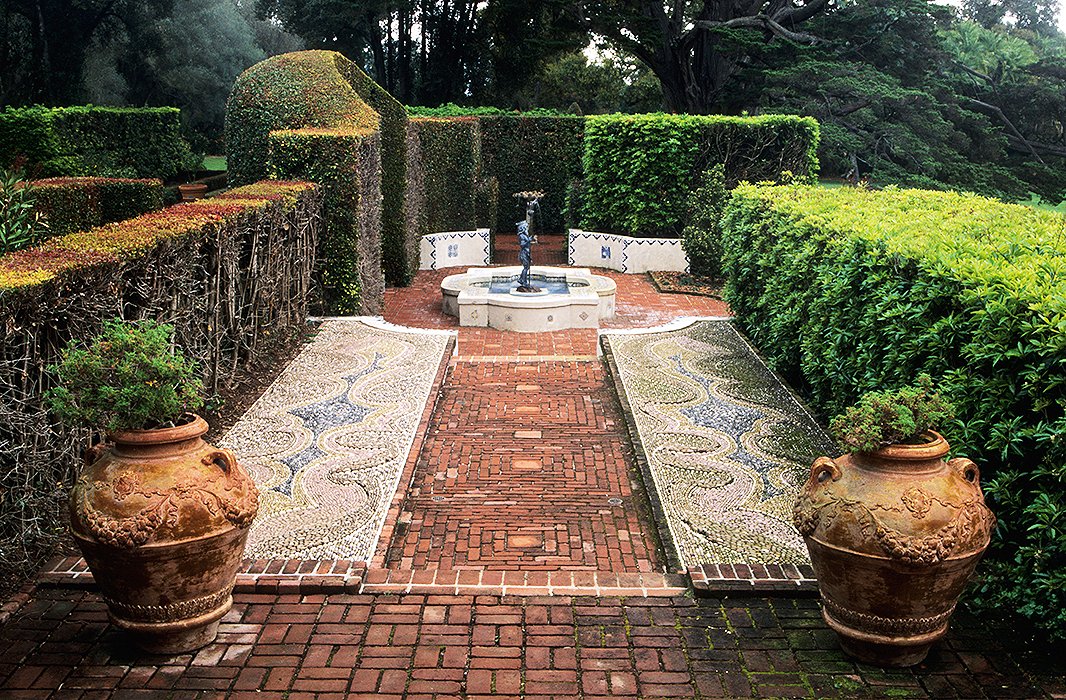 CREATIVE PURSUITS
Lotusland
Situated on the estate of the late opera singer, socialite, and garden-lover Madame Ganna Walska, this unique collection of exotic plants is a must-visit, says Kendall. "The most spectacular gardens and story."
Santa Barbara Zoo
Located on 30 acres near the ocean, this zoo is a draw for kids and adults alike. "The zoo has been ranked numerous times as one of the nation's best small zoos," says Kendall.
Surf Happens School
"This is where [daughters] Luisa and Fanny teach in the summer," says Kendall.  The school offers private lessons as well as camps if you want to hang 10 together.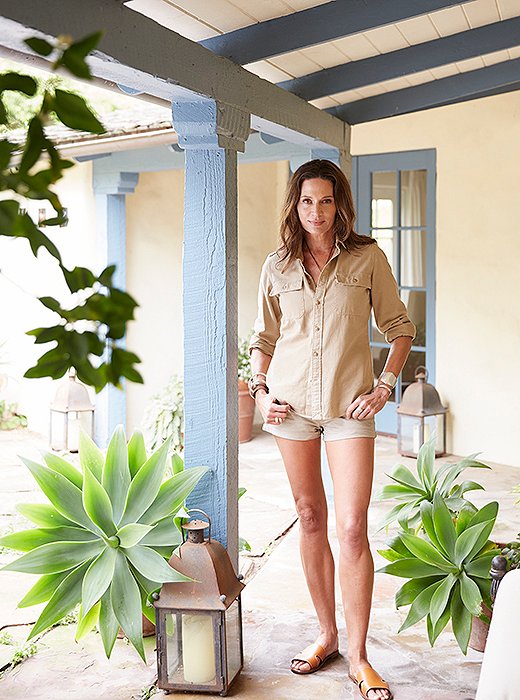 What I love most about Santa Barbara are the mountains right to the sea and the islands. The coastline is staggering... And the many private nature preserves have protected all the surrounding beauty.