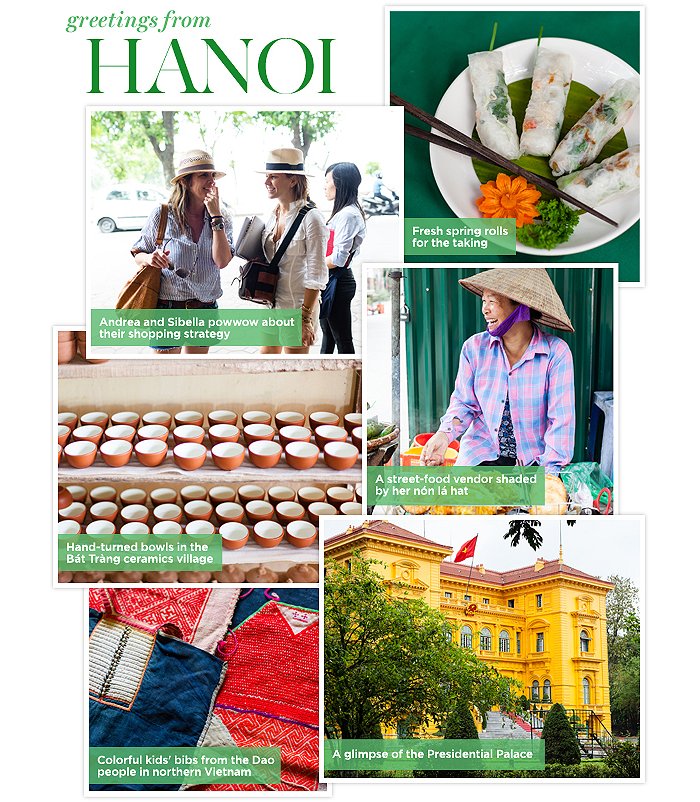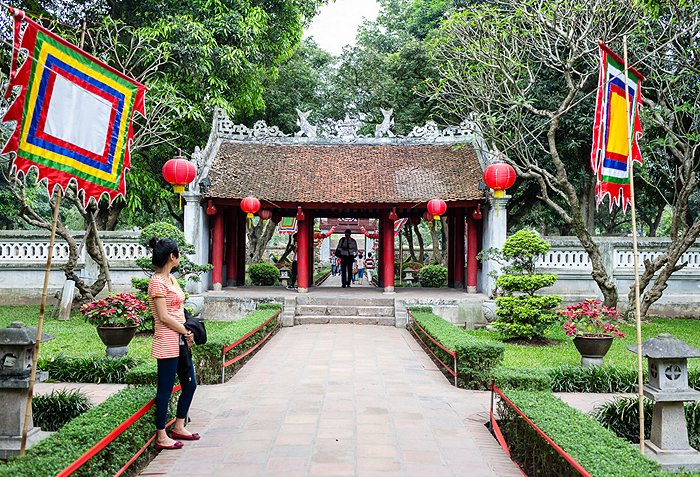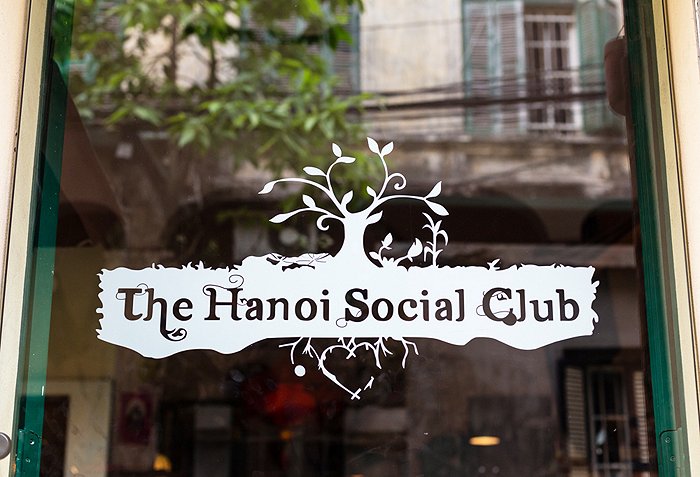 Hanoi
Centered around a tranquil lake, the country's capital is awash in French-colonial airs with vibrant night markets, corner cafés, and a rich lacquerware and ceramics tradition.
Stay…
…at the Sofitel Legend Metropole Hotel, a grand French-colonial retreat, to feel like you've stepped back in time.
Eat…
…at the Hanoi Social Club, a chilled-out café tucked into a 1920s villa with high ceilings, hand-drawn wall art, and Instagram-worth floor tiles. Come in the morning for coffee and a pastry, or in the evening for a rooftop cocktail.
… at La Verticale, headed up by cutting-edge chef Didier Corlou, for Vietnamese food with a French accent.
Shop…
…at Anh Duy Lacquer for insanely gorgeous lacquerware crafted by skilled artisans.
…at 54 Traditions Gallery for room after room filled with antiques from Vietnam's hill-tribe villages; think everything from the expected (textiles, jewelry, baskets) to the obscure (opium scales, printing blocks, puppets).
…at Kenly Silk for three floors full of ready-to-wear silk goodness.
Spotlight on: Ceramics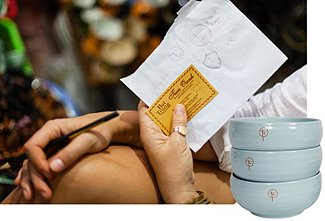 Our crew adored Bát Tràng, a ceramics-making village outside Hanoi. "Having a whole village dedicated to ceramics meant that we could customize," says Sibella, who had her office email her pages from an old pottery-stamp book for inspiration. "So we came up with our own maker's mark to be stamped on our line."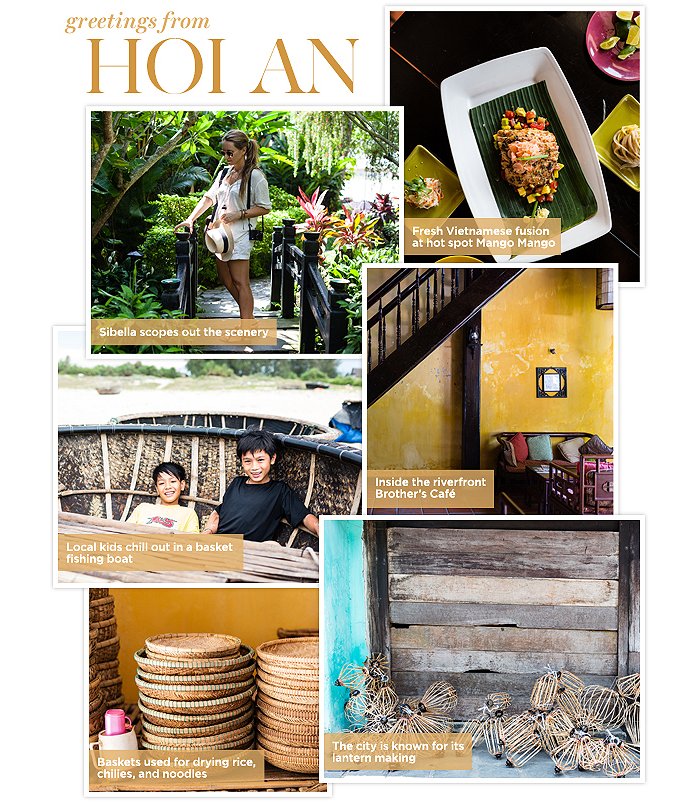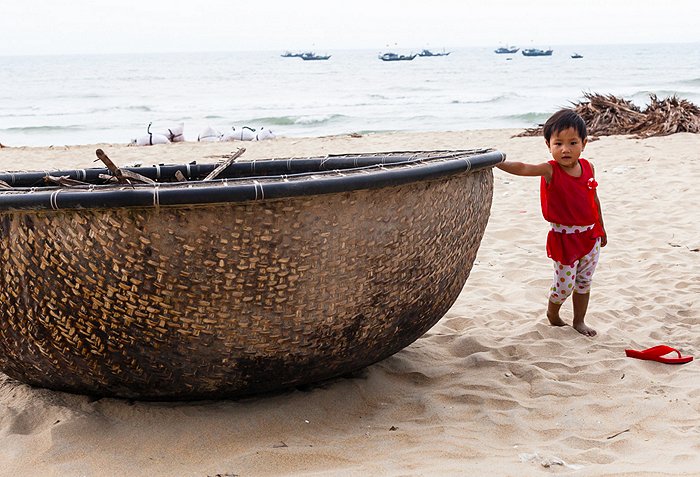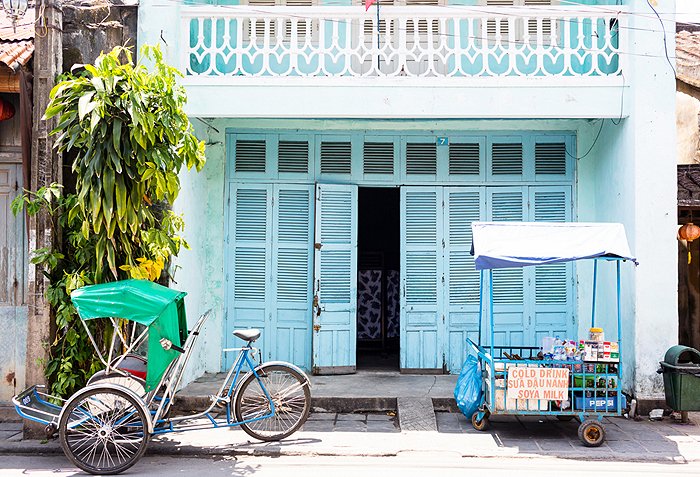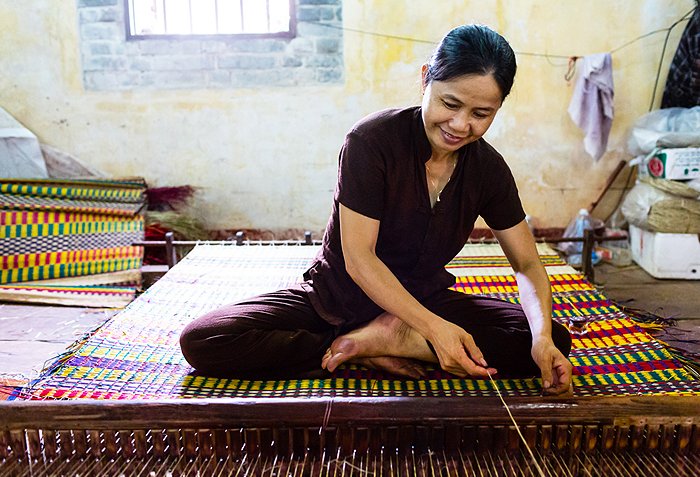 Hội An
A centuries-old trading port, this gorgeous coastal hub is a beguiling stop where lanterns drip from storefronts and traditional basket boats line the beaches.
Stay…
…at the Nam Hai, a beachy boutique hotel where accommodations aren't rooms but villas, and each one comes with a canopied bed, a private garden, and an alfresco shower.
Eat…
…at the riverside Brother's Café, an atmospheric restaurant where tables are sprinkled throughout a U-shape colonial building (once the police station) cupping a pretty courtyard.
…at Mango Mango for views of the Japanese Bridge (one of the city's major landmarks), upscale Vietnamese fusion, and dangerously delicious cocktails.
Shop…
…at Long Vy Lanterns, the oldest lantern-making outfit in town, which specializes in the most delicate of frames covered in silk.
…at Reaching Out Arts & Crafts for fair-trade ceramics, stationery, toys, and embroidery made by disabled craftspeople.
…at the Kim Bồng wood-carving village, reached by a short boat ride from Hội An. There you'll be wowed by wooden sculptures, furniture, and vessels.
Spotlight on: Lanterns
Intrigued by its lantern making, "I'd wanted to visit Hội An for years," says Sibella. The hanging orbs are sold at a night market and by centuries-old shops like Long Vy Lanterns, where the proprietor, a third-generation lantern maker, leads classes. There's even a monthly lunar festival that our group, sadly, missed. "I imagine it's such a romantic scene," says Sibella.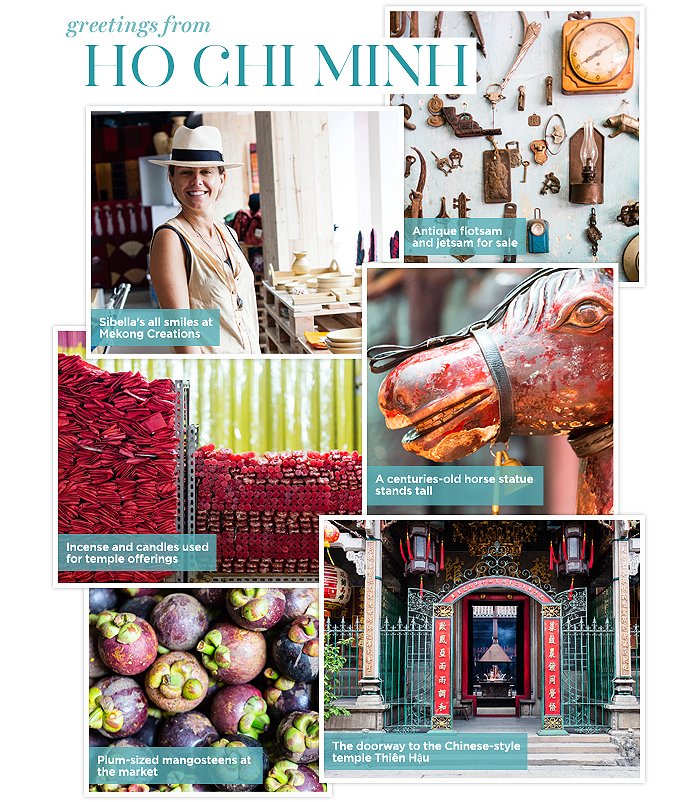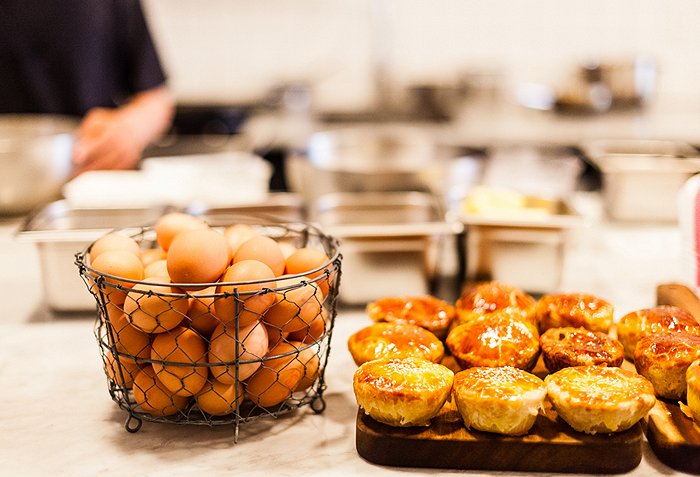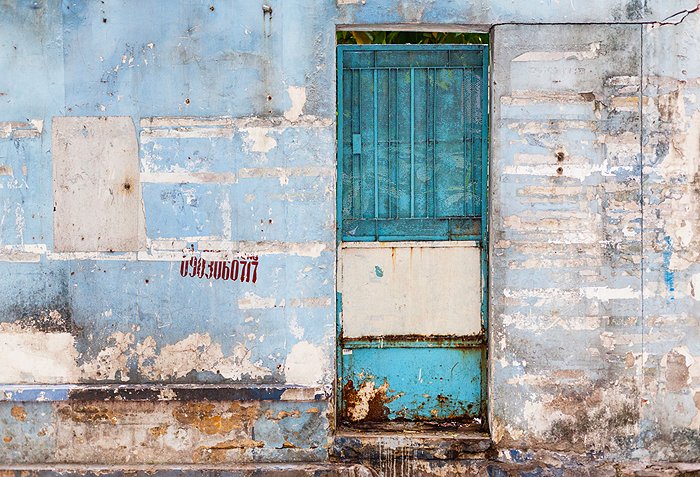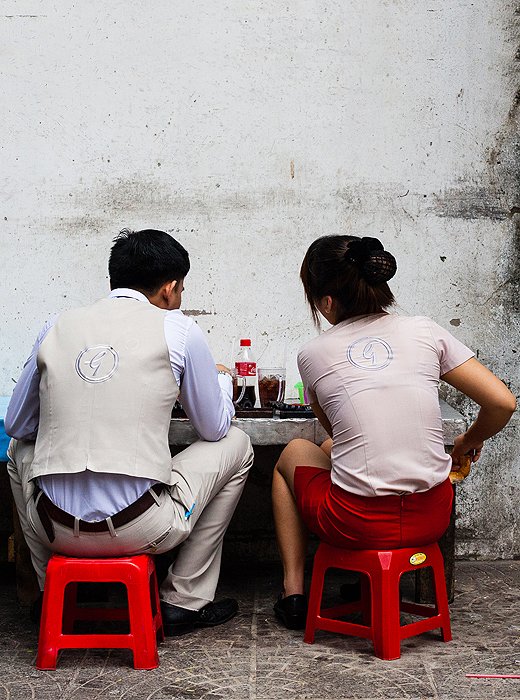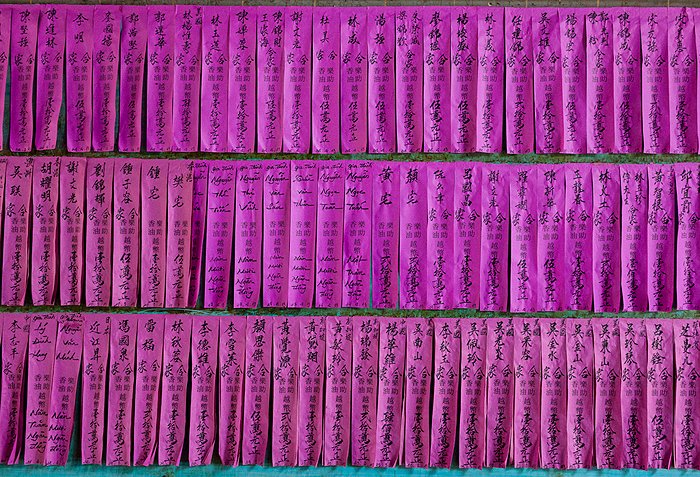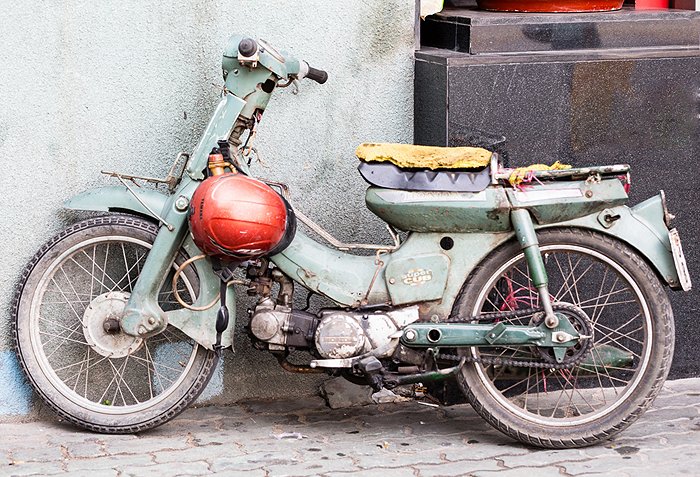 Ho Chi Minh City
Formerly known as Saigon, this on-the-go southern metropolis is the country's most modern, yet tradition can still be found around every corner, from the atmospheric temples to the seriously good antiquing opportunities.
Stay…
…at the luxe Park Hyatt Saigon, where you can sip Earl Grey during afternoon high tea in the leather-and-rattan-clad lounge, then switch to vodka or gin at 2 Lam Son Martini Bar when the sun goes down. Rooms are comfortable, creamy, and colonial, with marble bathrooms and rain showers.
Eat…
…at the Temple Club, an old Chinese-temple guesthouse turned darkly romantic spot for dinner, made all the more dreamy by gently glowing silk lanterns, Oriental rugs, and languorously turning fans.
…at Nhà Hàng Ngon to sample an array of traditional street-style food (think soups, satays, summer rolls) from different stalls stationed in an open-air villa.
Shop…
…at hip Maison Sống for a vibe that's as cool as the clothing, linens, pillows, and housewares. The influence of its French design head is felt in the chic neon signage and an entire wall collaged in black-and-white movie stills.
…at Mekong Creations, which sells surprisingly chic items, from geometric rag rugs to stylish clutches handmade by women in rural villages.
Spotlight on: Antiques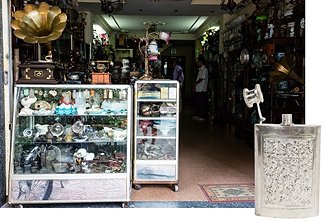 "I loved perusing Ho Chi Minh's antique-furniture warehouses," says Sibella. "We bought the loveliest things, from wooden chairs to a bundle of old silver bells." As for where to go, Le Cong Kieu is an entire street full of antique shops.