Cate La Farge Summers is a Nantucket native and Brooklyn-based writer and contributing editor for One Kings Lane. Get to know Cate in her monthly columns that run the gamut of decluttering her home Kondo style to learning how to make the perfect apple pie.  
Until the United States severed ties with Fidel Castro's Cuba in 1961, Americans were swept up in a heady romance with Havana. Everyone from Ernest Hemingway to JFK stole away to what then seemed a playground of rumba, rum, and Art Deco-style casinos. Now, more than five decades later—following President Obama's visit in March 2016—any American can travel to Cuba under a "people to people" travel license. This newly opened mode of Cuban travel guarantees a more culturally connected and eye-opening experience than anyone got to have in the 1950s. It's less Las Vegas, more its own Latin American stew of influences with some Mrs. Havisham-esque decaying elegance thrown into the mix.
There are a couple of catches, starting with the extra steps to booking those alluring direct flights from New York to Havana—including obtaining said license and a visa. Then you'll need to keep records of your itinerary to show you really did come to dip into Cuba's rich culture, not to hang by the hotel pool.
But once you get clear on expectations for Cuba—this won't be a luxurious beach vacation, and the WiFi is so spotty you'll forget Instagram exists—you'll be able to tap into the country's magic.
Going Out of Pocket
At first blush, Havana looks visually arrested in the 1950s. The architecture, from Spanish Colonial to Art Deco, has been mostly untouched since the Cuban Revolution. Most of the cars zipping through the streets were brought from the U.S. in the 1950s—the surprising thing isn't that they constantly break down but that they are running at all, repaired with bobby pins and ingenuity. You're halfway in another century, out of pocket from the rest of the world, experiencing a beautiful scramble of Spanish, Caribbean, African, and even American cultures. You'll meet people with more creativity and resilience than we, with our app-for-everything lifestyle, can imagine. And you won't find a bad mojito anywhere.
There are many ways to see Cuba—sail the coast, walk through the lush valley of Viñales—but if you have just a long weekend, beeline for Havana. The capital city reflects Cuba's unique mix of old and new better than anywhere else. Below are all the ingredients you need to create your own dream itinerary.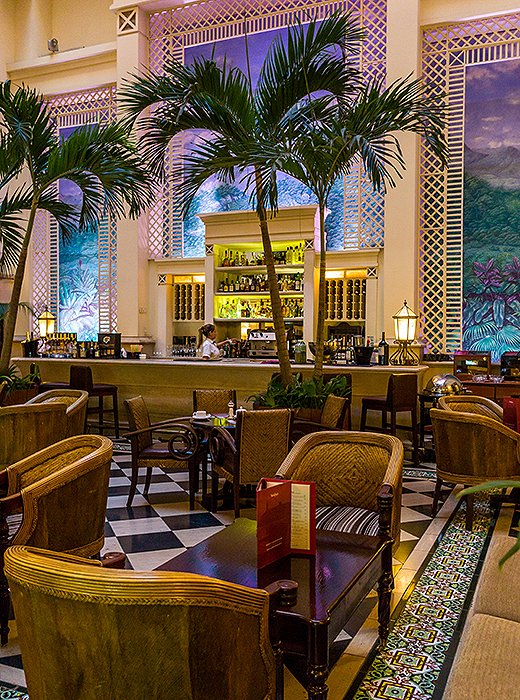 Drop Your Bags
The good hotels fill up far in advance. Book one of these, like, now…
Hotel Saratoga: One of the most current-feeling hotels in Old Havana (the historic city center), with reliably comfortable rooms peppered with Cuban pops of color. There's a lounge-y rooftop pool scene when you need an end-of-day breather.
Hotel Santa Isabel: A boutique hotel that makes good on the vision you have of Havana: Spanish Colonial architecture, painted tile floors, and a courtyard fragrant with tropical flora, all on Havana's oldest square.
Or live like the locals…
Rent an atmospheric house: Try one in Vedado or Miramar, two of the loveliest neighborhoods (both worth strolling wherever you stay). Here's one four-bedroom house we loved—especially for the breakfasts, prepared by kind ladies and eaten outside in sight of the peacocks who lived on the roof.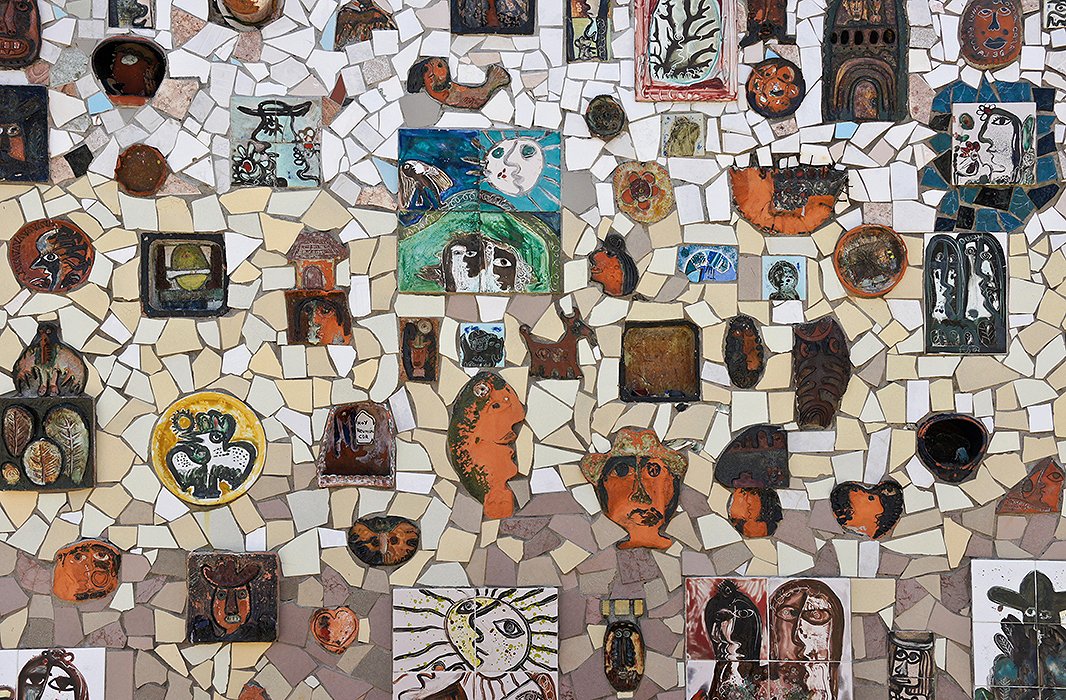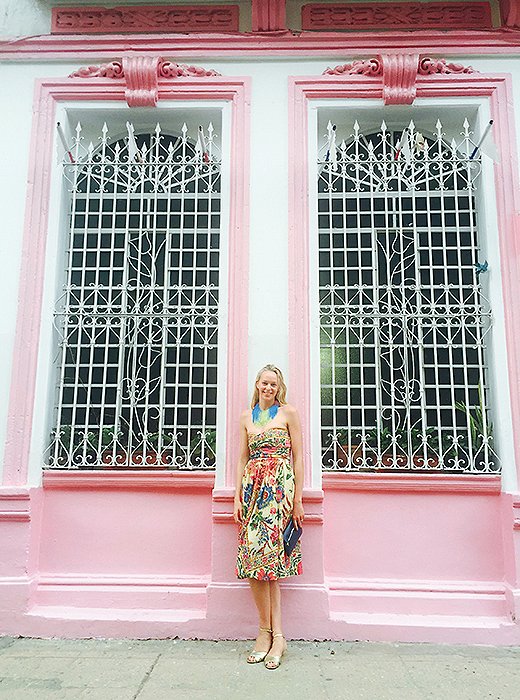 Take It All In
Where to see…
The finest stockpile of Cuban art: The National Museum of Fine Arts, where you can spend an enchanting morning tracing the country's culture, from aristocratic garden scenes dating back to the colonial period to bold, many-layered modern pieces that reflect the political pulse of the late 20th century. Don't miss showstoppers by the beloved king of modern Cuban art, Wifredo Lam.
The gangster's view of Havana: Hop into a classic Buick, and as you drive the Malecón and listen to Elvis belting out "Don't Be Cruel," your guide will fill you in on the heavy hand that American mafiosi played in Havana's history. Peek into the Riviera and Nacional hotels—both gangster hubs—and grab a Mexican Coke for a pick-me-up.
A happening community project: Kcho Studio Romerillo, created by the artist known as Kcho, is an open-air arrangement of galleries, a café, and a library built into an impoverished neighborhood. Check out the politically charged art and everyone using the free WiFi to jump straight onto Facebook.
A mosaic fantasia: Fusterlandia, a mini village full of giant phantasmagorical mosaic sculptures and lined with mosaic-embedded walls, was the radical vision of artist José Fuster. Featuring Santerian saints and characters from Cuban folklore, it makes for a good short jaunt out of central Havana.
All the cool kids (and cutting-edge contemporary art): Fábrica de Arte Cubano looks like a nightclub from the outside—there are bouncers at night—but this is more like ground zero for the contemporary Cuban arts culture. Get a $2 drink and take in the several stories of brilliant photography, videos, and installation art, then sit down for a Charlie Chaplin film on a giant screen.
Seriously good jazz: La Zorra y el Cuervo (The Fox and the Crow) has a cinematic feeling: below ground, smoky, with a show that runs late—once you spot the entrance, marked by a red English telephone booth, you won't want to leave.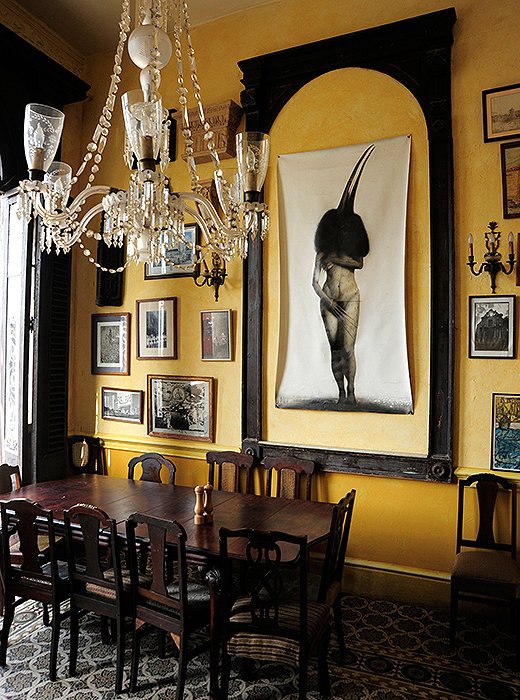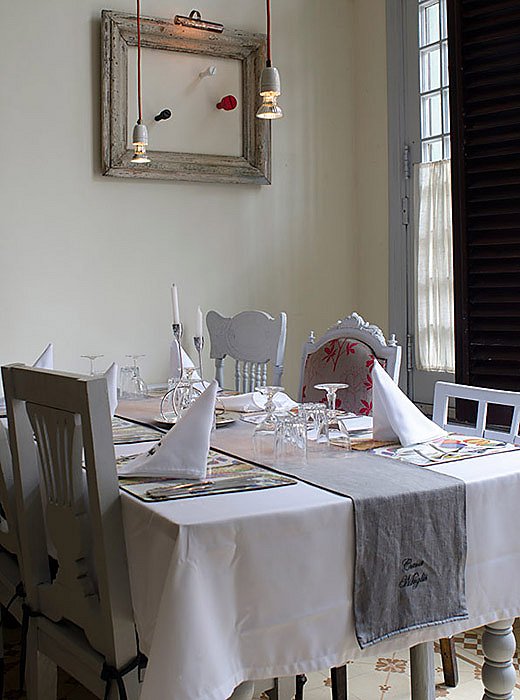 Break for Rum O'Clock
Where to head come cocktail hour…
El Floridita: A perfect stop for your first night in town. Yes, it's touristy (it was one of Hemingway's favorite watering holes, and now there's a giant statue of him leaned against the bar), but daiquiris were literally invented here. They're the real thing—order one and forget all about their watered-down, oversugared, slushy rep.
Hotel Parque Central: Slip upstairs for a rooftop drink and take in the view of Havana's bustling main square from a peaceful distance.
O'Reilly 304: A funky, art-covered restaurant with an inspired cocktail menu that focuses on gin—a refreshing change from all the rum.
And Salud from the best seat…
The rooftop at La Guarida: Even if you don't snag a dinner reservation here, don't miss the hip bar scene up above. A giant frame, which sets off a view of the Caribbean Sea, almost makes you miss Instagram.
Then Break Bread…
…at one of the many paladares, or privately owned restaurants (often in local homes). Here's where to head if you're in the mood for…
An enchanted dinner party: Step into La Esperanza, one of Havana's original paladares, which sweeps you into an Old World atmosphere with portraits of the original lady of the house and an airy garden.
A glamorous evening out: Head to the grande dame of the paladares, La Guarida, featured in the film Strawberries and Chocolate. You'll enter into a dilapidated old manse and head up the marble staircase to a buzzing restaurant—a classically Cuban experience.
A hot spot: We'll guess it wasn't a mistake that Michelle Obama hit El Cocinero while in town—the chic clientele and international atmosphere feel like the "new Cuba"—snag a table outside under the trees
Scandinavian whimsy: The soft neutrals and Scandinavian design nods (lots of Josef Frank) of Casa Miglis feel a world away, but the menu gives you a wild, delicious fusion of Swedish, Spanish, and Cuban cuisine.
Spanish spice: In a strong homage to the country's Spanish history, Ivan Chef Justo serves up some insane paella. This makes a good lunch stop after the nearby National Museum.
Killer coffee: Get ready to swoon over the cinnamon-shaken frappuccinos at Café-Galería Mamainé, a charming oasis in Vedado that also serves a full breakfast. Bring a book and enjoy the breezy porch seat.
A detoxifying lunch: Café Bohemia, in a cool courtyard off Plaza Vieja, has top-notch salads and cooling drinks—try the mint, lime, and honey concoction.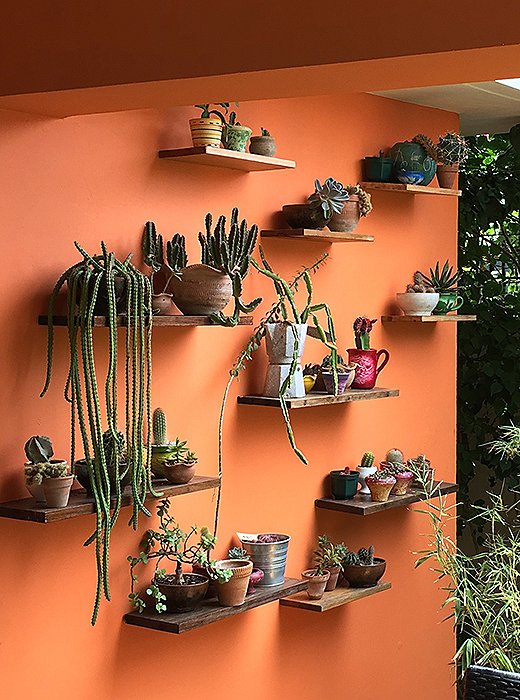 Bring Back the Best Haul
The shops and studios to hit for…
Those classic Cuban shirts: Known as guayaberos, these lightweight linen button-downs are a must-buy for any man. Pick up a few at Pedro's, on a side street in Old Havana.
Juicily colorful ceramics: Take a little drive to the studio of Beatriz Santacana, whose ceramics are arrayed throughout her airy home and bougainvillea-covered gardens.
A nontouristy memento: The market stalls that ring the Plaza de Armas offer knickknacks from before the revolution—silver spoons, delicate wristwatches, Coca-Cola openers—along with bootleg copies of Hemingway's The Old Man and the Sea.
Original art: Make an appointment to see the artist Eduardo Yanes Hidalgo (53 5432 8167) in his studio—his sometimes-fantastical, sometimes-photographic artwork leaves an enduring impression.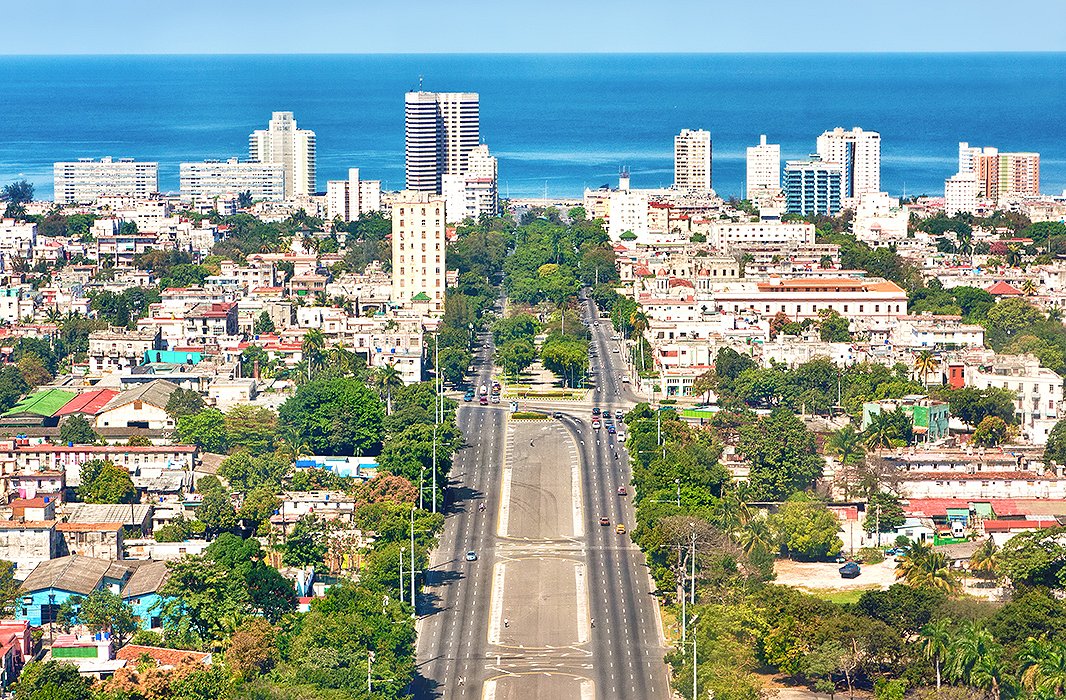 Roll Like a Pro
A few practical travel tips before you're off…
Money matters: There are very few ATMs in Old Havana, banks are closed on Saturdays, and almost no one takes credit cards, so the expert route is to bring plenty of euros—enough to cover food, transportation, everything—and exchange them at the airport for CUCs (the official local currency). You could bring U.S. dollars, but a 10% tax is charged for exchanging them, so do that only in a pinch.
WiFi: Prepare yourself for a WiFi diet—Verizon is the only carrier that has roaming in Cuba, but don't count on even that. A few parks have public WiFi; otherwise, hotels such as the Saratoga have business centers where anyone (including nonguests) can buy WiFi time and plug into the outside world for a spell.
Transportation: There's virtually no traffic, so you can zip around freely. Taxis are easy to find; just look for the official "TAXI" sign in the window. If you are venturing out of the main neighborhoods or have a tight itinerary, you might want to hire your own driver.
Guides: This is one place where you want a few great guides—otherwise you miss out on a whole dimension. We recommend Sussette Martinez Montero (53 5258 5678 or sussem@gmail.com), a curator and friend of many local artists, for a tour of the National Museum (she can also take you to artists' studios and other sights). For the gangster tour (or other drives to the beach or Hemingway's favorite spots), contact Nelson, a former professor and font of 1950s history, at The American Car Company, 53 52 910700 or noelfs@nauta.cu. If you want an on-the-ground expert to help with reservations, a driver, and further recommendations before you arrive, contact Maria Luisa Hernandez (53 78 353 808 orhernandezml2001@gmail.com).