A tray is that rare accent that manages to score high marks for both form and function, something decorators long ago discovered. Part eye candy, part organizing system, a tray can corral anything under the sun and do it all in style. We rounded up 10 takes on this design wonder, as well as a few of our favorite ways (there are literally too many to list) to use them.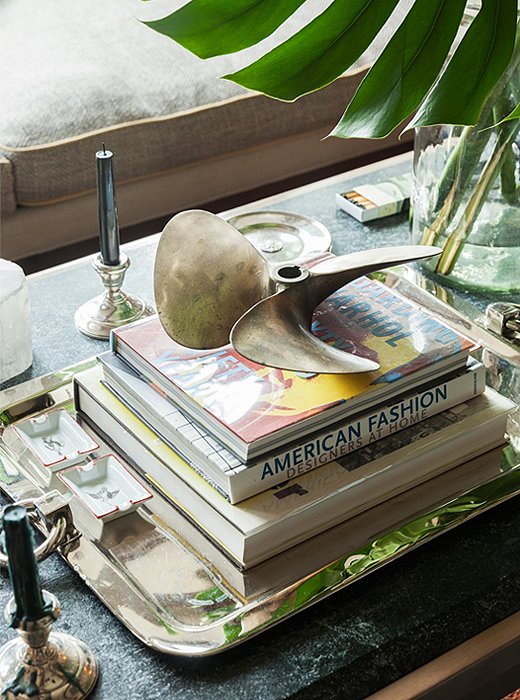 How to Nail the Look
1. Instant Bar
If you need a space for your libations but lack a cart, a tray can be used to make an instant bar on any surface you choose. Steal a page from Habitually Chic's Heather Clawson (top photo) and style your tray among other eye-catching accessories like tapered candles and stacked books.
2. Organize Your Jewelry
Use a tray as the foundation for a jewelry-organizing system on top of your dresser. Layer on a few bowls for the small stuff and you're good to go. Not only will it now be easier to put your hands on the piece you need to finish your outfit, but even when things atop the tray get a little dicey in the organizing department (it happens), the fact that everything is on a tray gives the impression of order.
3. Coffee Table Catchall
"A decorative tray instantly makes a random grouping of objects feel united," says stylist Rebecca Robertson. Use a tray to display a selection of your favorite coffee table books, plus a few "extras" scattered around the edges and stacked on top for a more layered look.