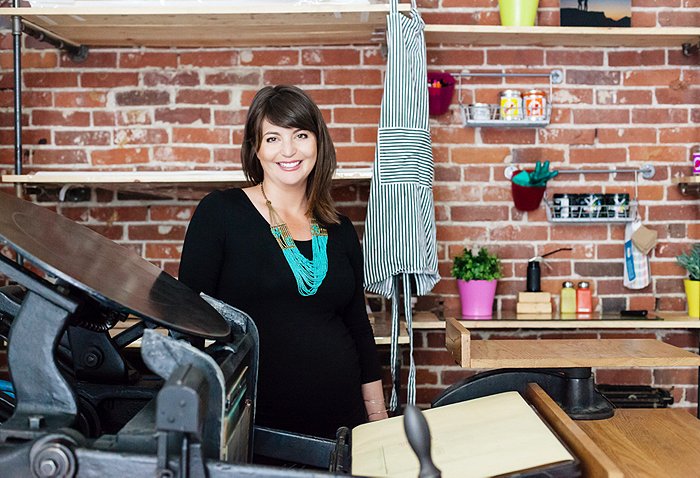 In her gorgeous Los Angeles studio, Cara Underwood, the printer behind recently launched Underwood Letterpress, is cooking up new-school designs (she hand draws everything herself) on an old-school printing press, which turns the big 100 next year. We popped by to check out her space—those brick walls, that shelving!—and are now thrilled to introduce you to one of our favorite paper pushers around.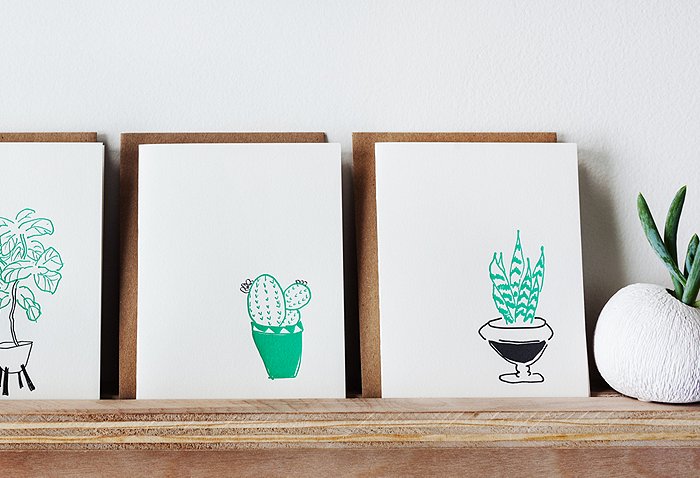 When did you start letterpressing?
I took a bookmaking course as an undergrad and was exposed to a range of printmaking techniques, including letterpress. I remember the professor taking us through the entire process from creating negatives to mixing ink to adjusting the press.
What did you love about it?
I was immediately drawn to the combination of creativity and industriousness. I love moving between design and getting my hands dirty on the press.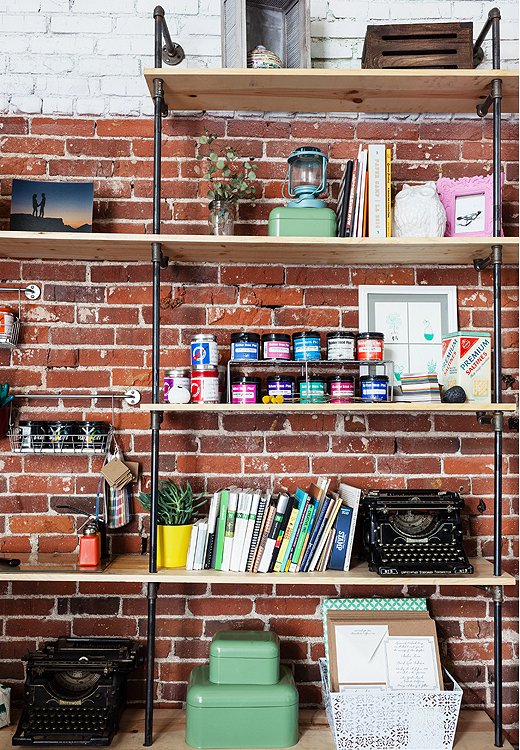 When did Underwood Letterpress launch?
Last August, so almost a year ago!
What drew you to the idea of starting your own company?
I've always been an entrepreneur. As a kid, I'd go climbing with my dad and sister to pick mistletoe off trees, and we'd bag it up, put a bow on it, and sell it. So starting a business wasn't scary to me. I have a masters in public policy, was working in the field of philanthropy, and I wanted a change. Letterpress had always just been a somewhat expensive hobby, but it dawned on me that it didn't have to be, and could be my full-time job.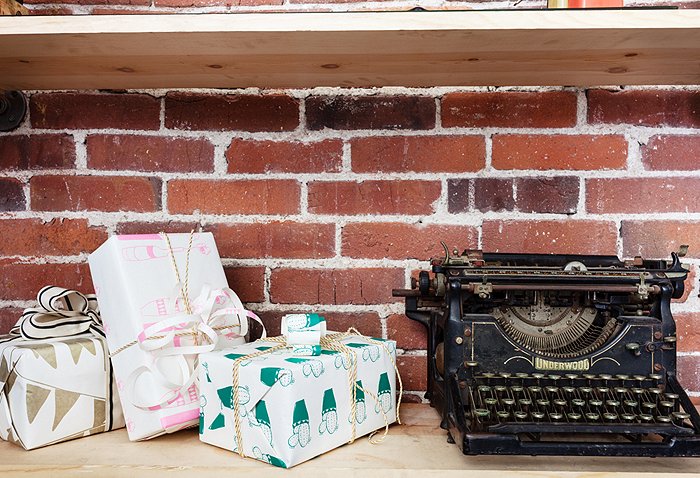 What does a typical day in your life look like?
It might include oiling my press, then meeting with a client; mixing ink, then responding to emails; trying to calibrate the press to achieve a perfect print, then coming up with new greeting card designs. I don't think I could do only graphic design and be glued to the computer all day—I love being able to mix digital design with a hands-on craft.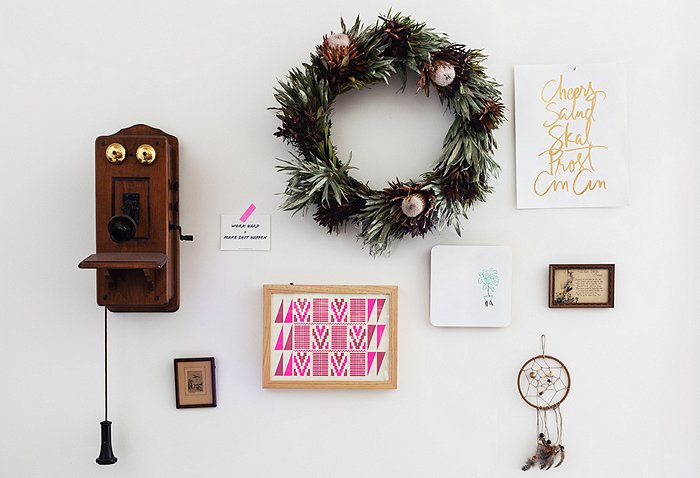 What are your favorite projects to work on?
Those that bend the rules or challenge the traditional use of the paper medium. I absolutely love bold color and exploring ways to heighten its effect on paper. A recent love is dyeing cotton paper with bright colors and then letterpressing on it. It has an extra handmade feel and texture.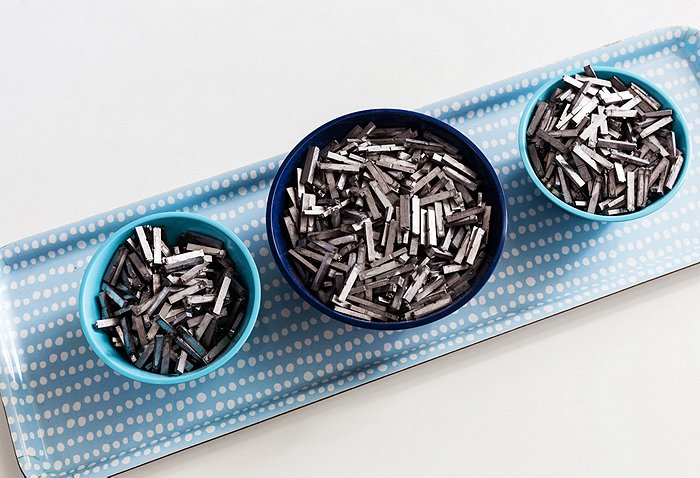 What do you love about paper?
I like the tactile feel of paper, and with letterpress the quality of paper you use is so delicious and luxurious.
With digital now the mass medium of choice, where does paper come in?
Paper has become more of a luxury used for only the most meaningful occasions. Paper has a way of surprising people, and making them feel special and celebrated. Just think about how you'd feel if you received a handwritten letter!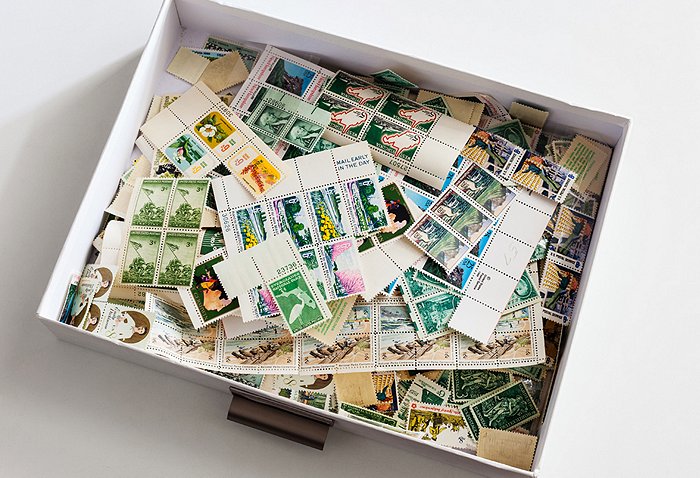 What's the most special letter you've ever received?
Since I was little, I've always put every letter I've gotten in a box. I still have a "Do you like me?" letter from a boy in first grade with ancient Hershey kisses taped to it. But I think the most special letters were those my husband—then boyfriend—sent me when I was studying abroad in west Africa. They're handwritten and especially cherished.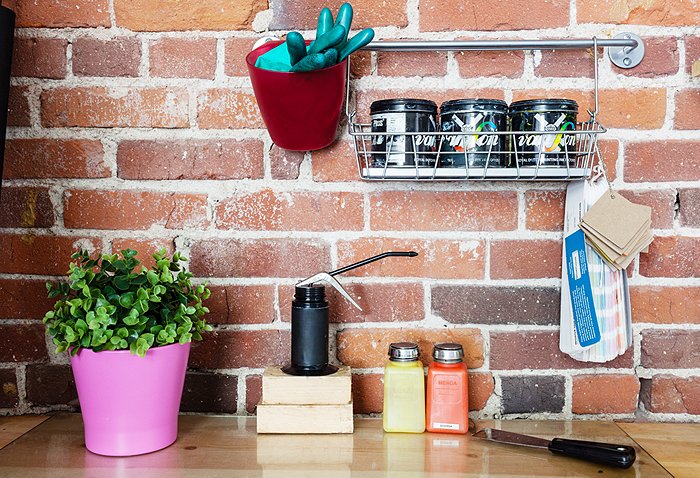 You do all your own illustrations. How would you describe your drawing style in five words or less?
Minimalist but playful with pops of color. Is that five??
If you're in a restaurant with paper on the table and crayons at the ready, what are you drawing?
A hot-air balloon! It's elevated and exploratory.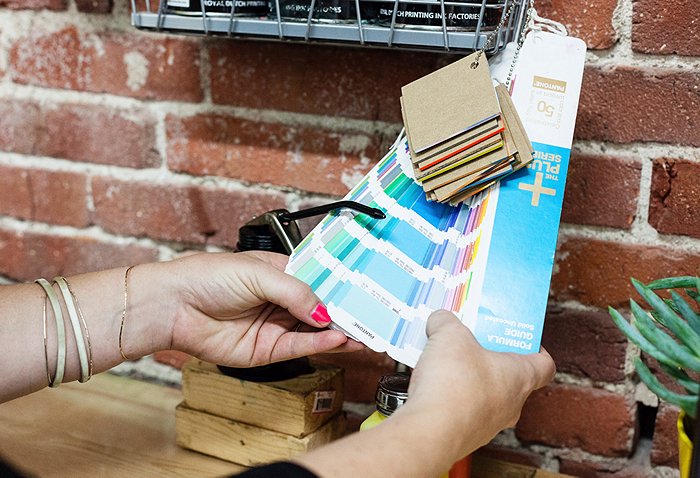 Are you more drawn to organic or geometric shapes?
I love geometric shapes, clean lines, and pattern.
What most inspires you?
I'm really interested in peoples' everyday lives and living spaces. I love pulling details out of them in a way that people can connect to. That's what I was thinking about, for example, with my houseplant card sets.
Is there a quote you live by?
"So perhaps the best thing to do is to stop writing Introductions and get on with the book." -Winnie the Pooh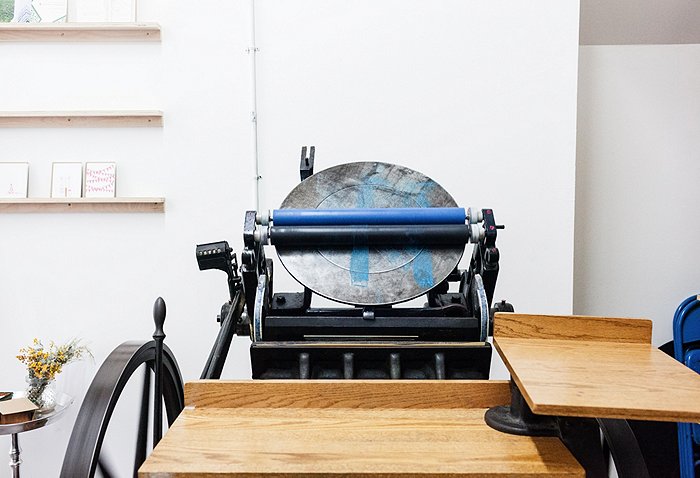 Are there any local LA spots you find visually compelling?
I'm really fortunate to work in an inspiring neighborhood. There's tons of unbelievable street art all around me. There are old fabulous murals that art historians have written about, and then new stuff that gets painted and painted over. It's always changing.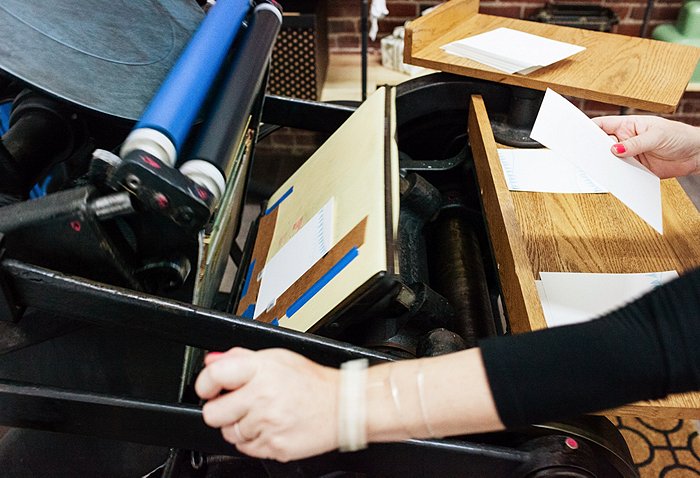 If you could spend a day with an iconic figure, living or past, who would it be?
My favorite artist, Josef Albers. He's a color genius who has a way of making color talk. His pieces are usually just a few squares of different colors placed together that seem simple, but can have a fascinating effect. They can seem to melt together or dance around each other—sometimes making you feel dizzy.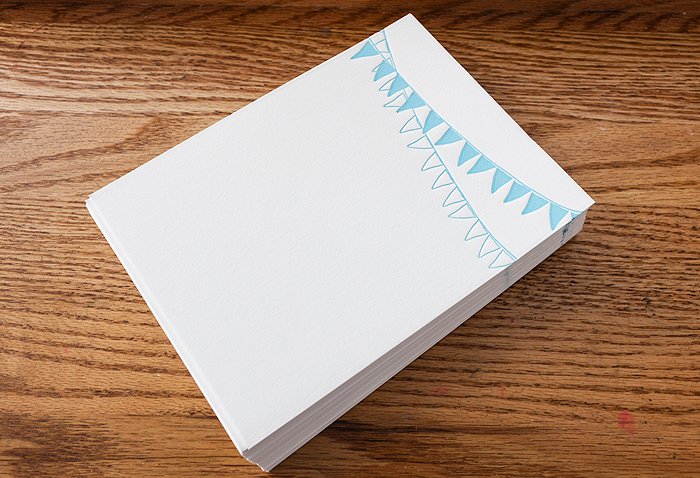 Instagram, Pinterest, or Twitter?
Instagram! Everything I do is so visual and it's the best way to express what I'm working on and what inspires me.
And who are your three favorite Instagrammers?
@karenkimmel for unbelievable color.
@pauloctavious for shots with an element of surprise.
@mindykhaling for comic relief.
Can people visit your studio?
By appointment only, but definitely!