Cassandra Grey, the visionary and mastermind behind the popular Los Angeles beauty brand Violet Grey, has emerged as an authoritative force in the world of style. Stocked with a selection of beauty products used by Hollywood's top makeup artists, nail artists, hairdressers, and other experts—and precisely vetted by Cassandra and her team—Violet Grey brings a curatorial mindset to the world of beauty.
With a jewel-box atelier tucked away on fabulous Melrose Place and an online store that combines stunning editorial, expert advice, and insider tips on beauty with tightly edited product selections, founder Cassandra Grey was able to fill what she calls "the white space" that she saw in the industry. "There wasn't really anyone servicing women with the best in beauty that's curated," she says. "There was just way too much to choose from in terms of products. I really would just like someone that I trust to help me navigate the world of beauty and build my cosmetics wardrobe and maintain it." By launching Violet Grey in 2013, she has channeled that passion to serve up exactly what women are seeking. We visited Cassandra at the shop to talk about how it all came together and what's next.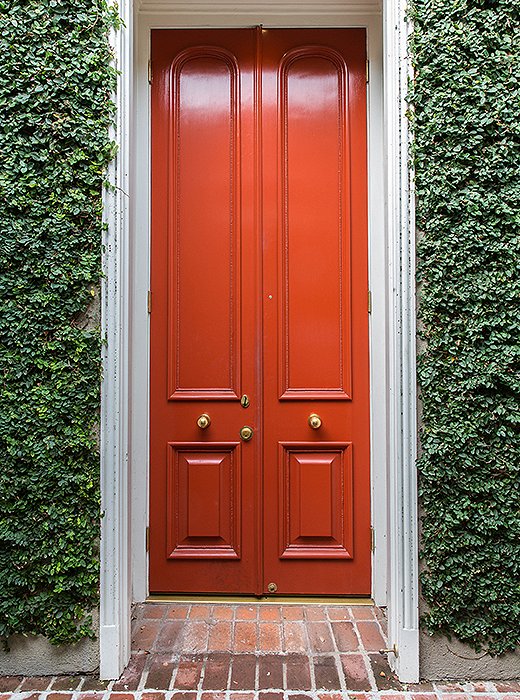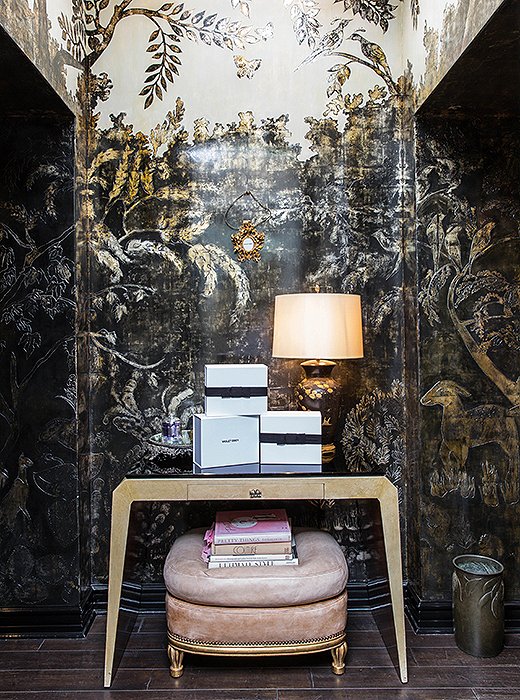 So let's start from the beginning. What prompted you to launch Violet Grey?
"I knew I wanted to start a company in my 30s, so I actually wrote the business plan for Violet Grey when I was living in New York. I realized there was a lot of white space in the industry to work with. I was realizing very quickly that print publishing was flatlining and brick-and-mortars were changing quite a bit due to the digital landscape and the web. Thinking about that in this new modern world, editors are really the best salespeople. And ultimately if there is a lot of editorial integrity, then as a consumer you trust the story."
What was your vision for your brick-and-mortar?
"The DNA of Violet Grey is lost Hollywood glamour with a modern fashion sensibility.  The web experience is obviously modern in that you can interact with us from the comfort of your home, and the shop is evocative of the old-guard shops in Paris where there's more emphasis on the service than on the sale. And no one does classic glamour better than our interior design partner, Bill Sofield."
Why did you pick Melrose Place for the atelier?
"It's the most magical street in all of Los Angeles. That, and we get to live in a John Elgin Woolf building."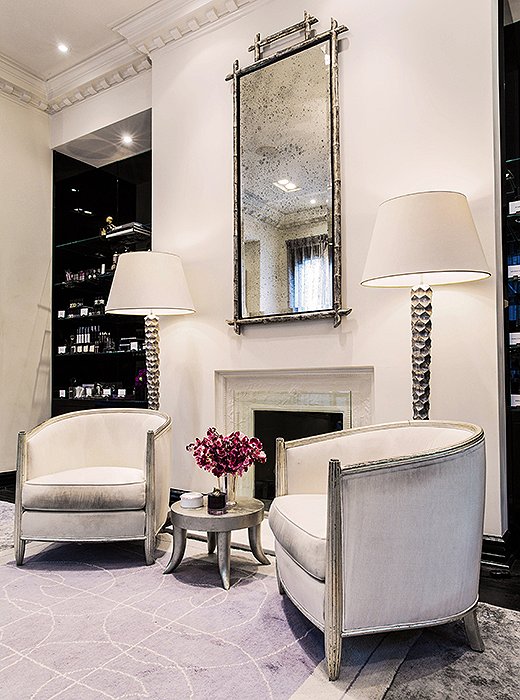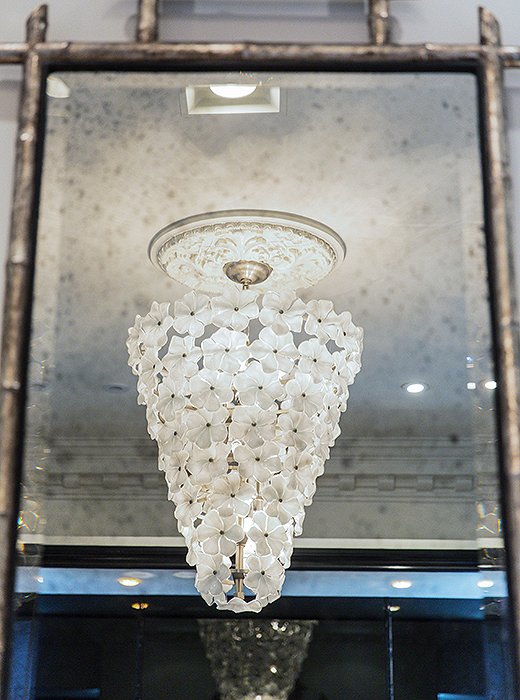 The DNA of Violet Grey is lost Hollywood glamour with a modern fashion sensibility… And the shop is evocative of the old-guard shops in Paris where there's more emphasis on the service than on the sale.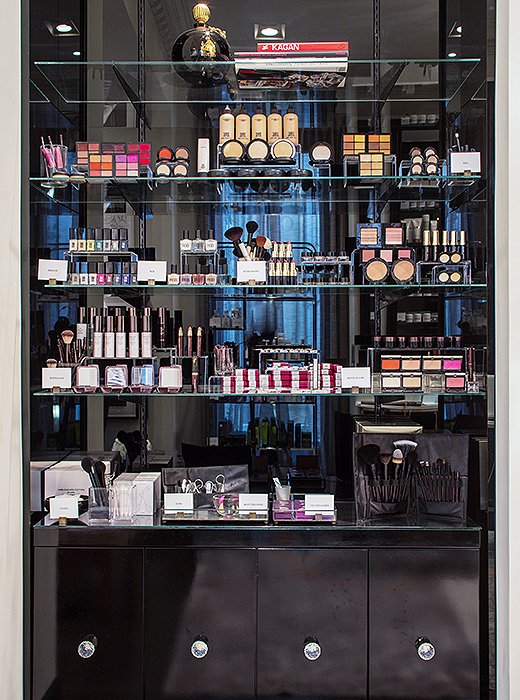 What was lacking in beauty shops that you wanted to bring to your own atelier?
"An edit of only the best products across all categories. Time is a luxury, and our clients simply don't have the time to dig through the thousands of beauty products on the market. They want the best, and that's all we sell."
How many beauty experts, editors, nail artists, hairdressers, and makeup artists are you working with at a time?
"I work with hundreds. To me they're like the new chefs, and they're incredibly influential on purchase decisions because, like cooking every day, they're authentically doing makeup every day."
Who else do you feel is shaking up the beauty world right now?
"It's a mix of people and places—Korea, Pat McGrath, Emily Weiss, Birchbox, Jennifer Lawrence, Kate Lee, and Donald Robertson."
Any highlights when it comes to people you've worked with?
"Oprah once interviewed one of our cover stars—that was pretty cool. For The Violet Files, Anjelica Huston described what is was like to get dressed for the Oscars in the '70s when her date, Jack Nicholson, took home the statue. And Pat McGrath, the most influential makeup artist in the world, painted Kim Kardashian, the most famous face in the world, exclusively for The Violet Files. That was insane."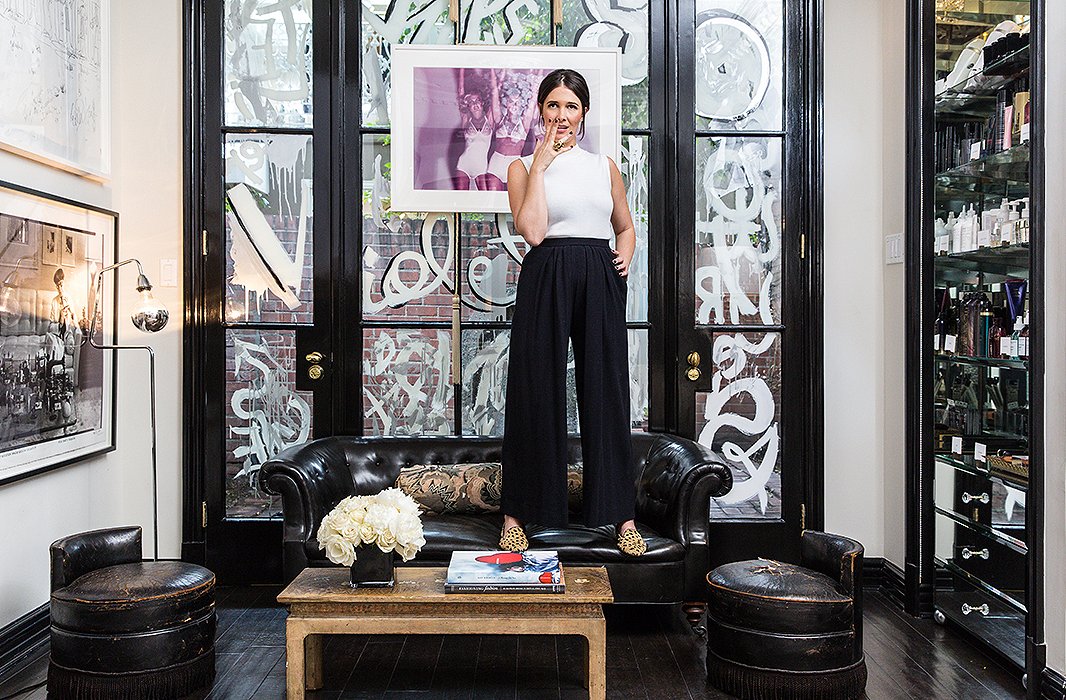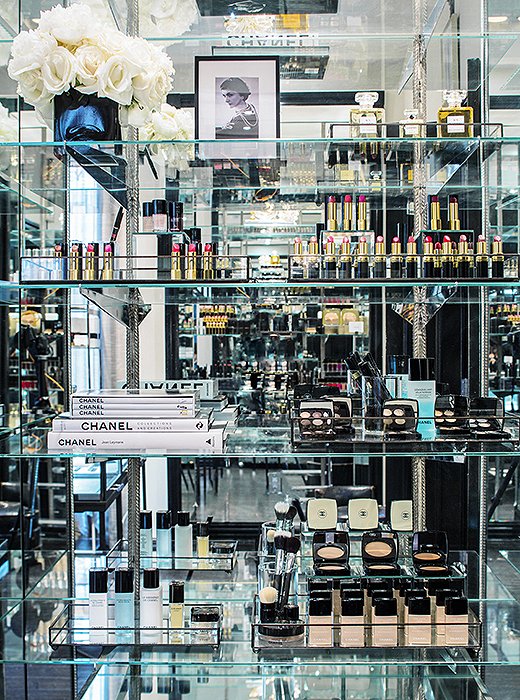 The lounge area is where clients, makeup artists, influencers, and tastemakers gather for inspiration. It represents the joie de vivre of Coco Chanel's couch sessions and the innovation bred from those meetings.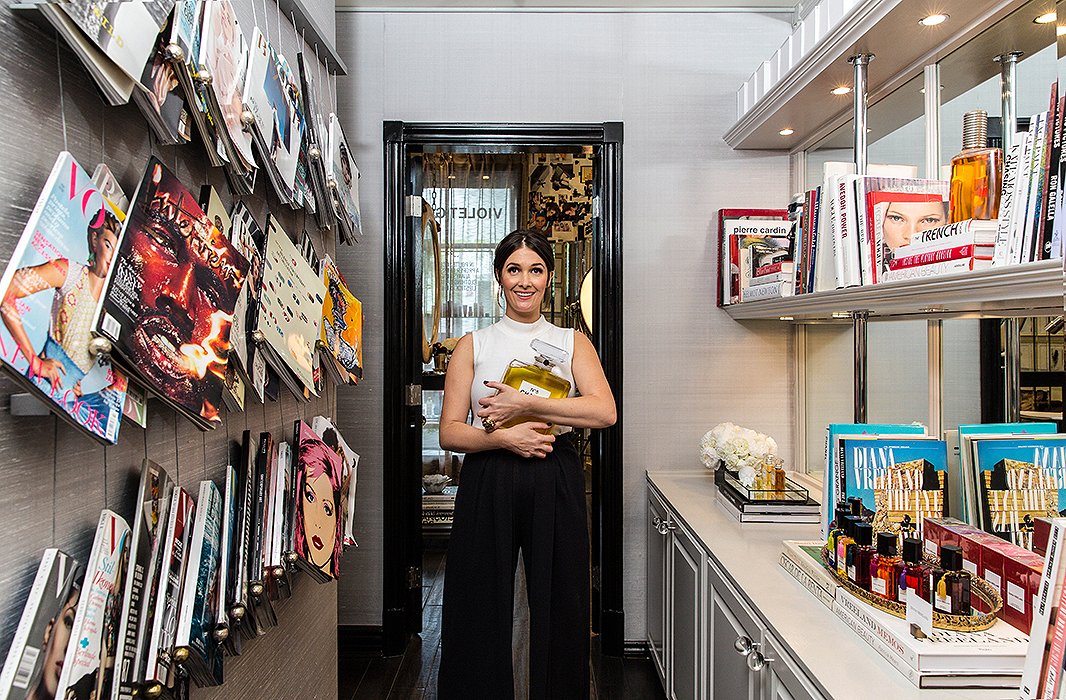 Where do you find inspiration?
"I love Instagram. But I'm still old-fashioned in that I read every single magazine. I'm really crazy about fashion, art, architecture, so I read all those magazines. In some cases I look at them—the ones in languages that I can't speak. But I'm really interested in learning about culture and beauty in different cultures, and I do that mostly through magazines."
The biggest beauty myth, in your opinion?
"That some women don't care about beauty."
Was there a pivotal moment that helped propel your business?
"The day my co-founders and I convinced our 21-year-old intern, whom we'd discovered is an innate design genius, to come back after she left us for New York City! She was our first employee."
What excites you about L.A. right now?
"I think it's really having its moment. I lived in New York for about eight years, and it was a place where you were going to learn a lot, you'll make it, you're going to be inspired, and it's where the action is. I think L.A. has that right now, which is really exciting. It also has really good weather and everything with it."
Any favorite spots?
"I'm an architecture junkie, and there's incredible architecture in L.A., whether it's the strip malls or this John Elgin Woolf building or pavilions. I'm most inspired not by what's new but by what's old, what's been here all along that has a really distinct look and aesthetic to it. I really love shooting stories here. There's so much lost glamour."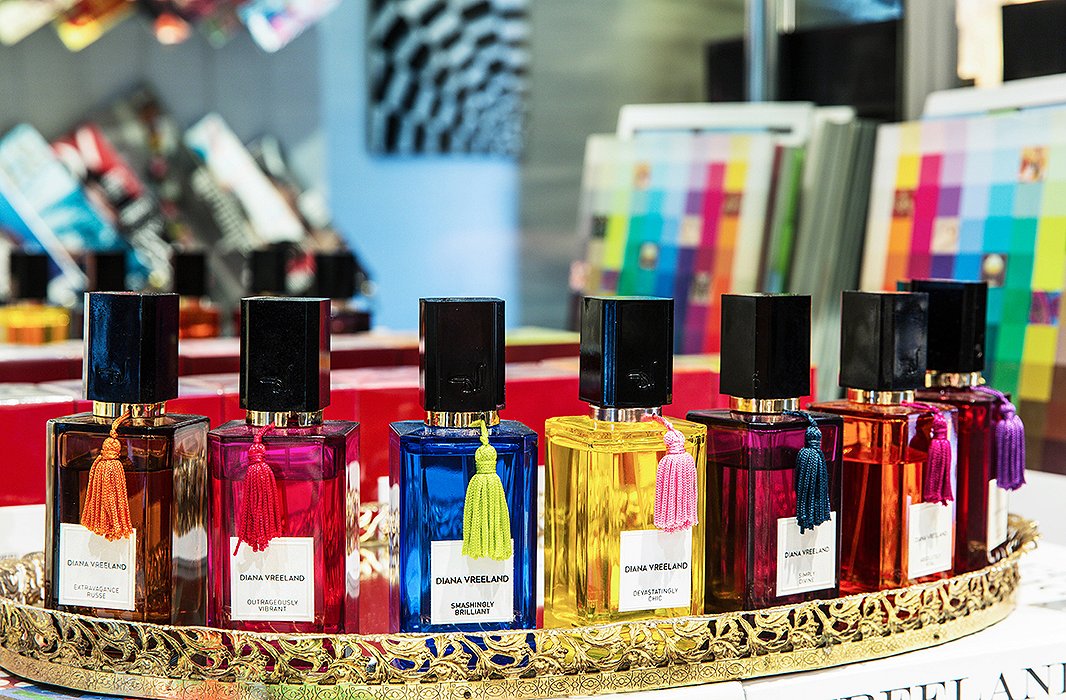 I think in today's world where everyone has their version of a red carpet with social media, people are much, much more image-conscious and want to look good in a photograph—and beauty has always been the greatest tool for Hollywood.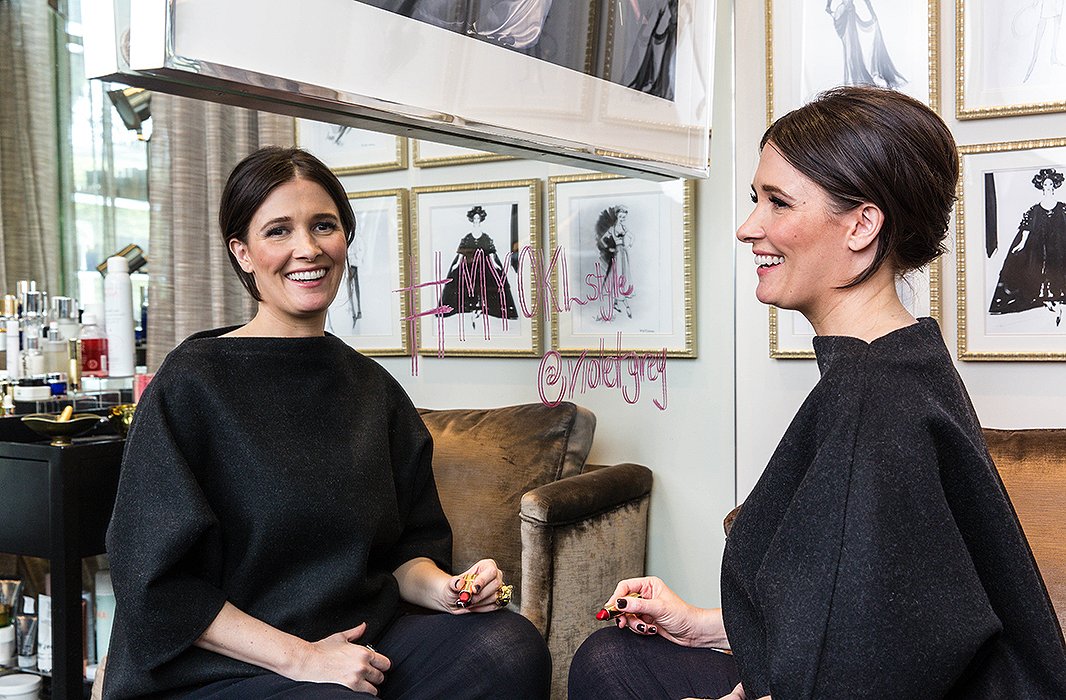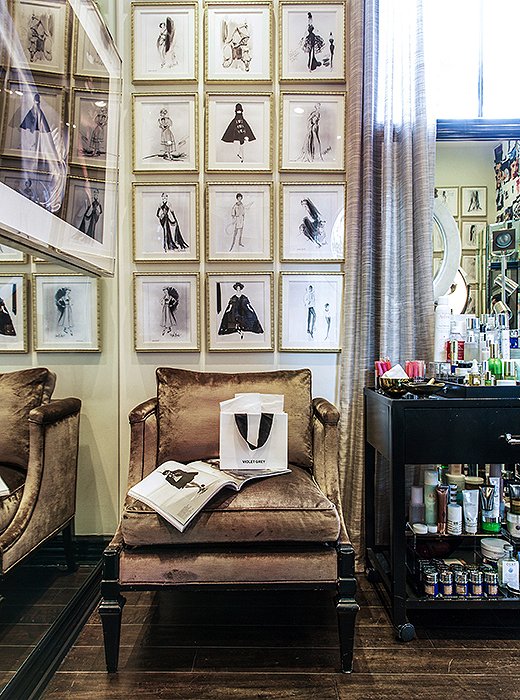 What's the greatest change you've seen in beauty over the past decade?
"Since the invention of social media, we are now all on the red carpet."
How do you make time for yourself?
"And my new baby? [laughs] Family is the most important thing to me. I think life is about love, creativity, and learning, with love being the most important. I get my love from family. I think you just prioritize. I really believe in working smart versus working hard."
What's award season looking like for Violet Grey?
"The inside of a hair and makeup trailer."
Next steps for Violet Grey?
"We're designing a by-appointment salon for women who want to change their look or reinvent their look. It's one-on-one appointments where we can help them get a look all around. I'm really excited about the experience of that and what that means."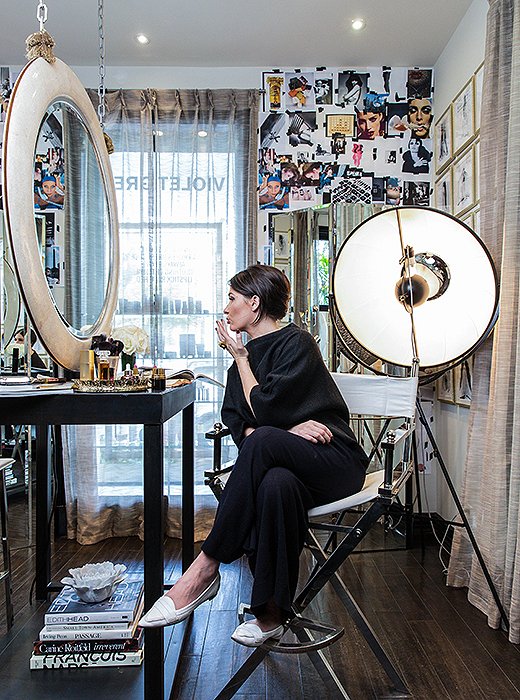 Cassandra's Top Beauty Tips
When it comes to beauty routines…
"Change it every six months. Your skin and hair build tolerance to active ingredients, so you need to switch it up."
Something simple every women needs…
"Coconut oil is good for everything—your skin, your hair, any inflammation or puffy eyes. It does the trick, and it's inexpensive. I learned that from Lauren Hutton. She lives by coconut oil."
Always with her…
"La Prairie antiaging lip and cheek."
When she's on the go…
"Eyelash extensions, YSL Touche Éclat, By Terry lip balm."
Her essential perfume…
"Jour d'Hermès"
Beauty this year is big on…
"Highlighters and dewy skin specifically, and products that can really give you that glossy edge."