We get it—you already live together, which means you don't need more stuff. But even though you have most of the essentials accounted for, now's the time to think of your registry as an opportunity to upgrade your basics to nicer versions you both truly love and will enjoy using for years (maybe even decades!) to come. To help, we asked some experts to weigh in on 10 upgrade-worthy must-haves for your home:
#1: Dining Table
Marriage means a lifetime of meals together—and let's face it, eating on the sofa every night probably isn't the best idea. "Buy a dining table that fits the space you have, not the space you think you might have in 10 years. You can always repurpose it as an office table later," says San Francisco-based interior designer Chloe Warner, co-founder and principal of Redmond Aldrich Design. "My 91-year-old grandmother advises against glass-topped dining tables because they inhibit footsie," says Chloe. "So that's something to keep in mind."
#2: Art
Nothing adds warmth and personality to your space like art. "I love wedding photos, but you don't need to decorate with them," says Chloe. Her advice: Spend some time finding art you both love, and invest in pieces that will take you through your first apartment to your future homes. "Start slowly, take risks, and assume you will make a few mistakes," she advises. According to Lauren Geremia, founder and principal of the San Francisco studio Geremia Design, if you're a novice art collector, a great place to start is with photography. "It's a more accessible and affordable entry point to the art world than many other mediums," she says. "Most of my clients end up buying a few investment pieces they'll have forever, then they'll round it out with high-quality prints, posters, and vintage pieces." And don't forget: A little framing goes a long way.
#3: Sofa
Your parents' hand-me-down or your college futon may have dutifully served you well for years, but now that you're getting married, it's time to step things up. "You're going to spend a lot of time on the couch together, so it's important to invest in a high-quality, great-looking sofa," Lauren says. Choose a clean, classic silhouette in a durable fabric ("Velvet can be a nightmare if you have kids!" says Lauren). Lately she's been gravitating toward leather couches by Los Angeles furniture designer Michael Felix: "The structure and shape of his designs are more masculine, but women are loving them too."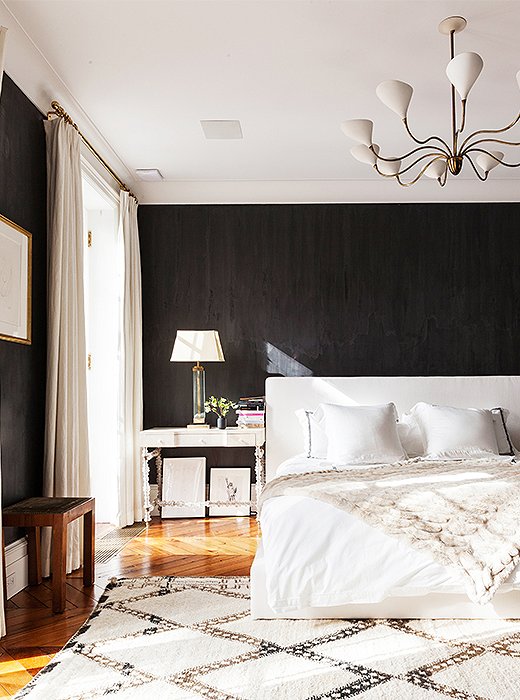 #4: Mattress
Think of it this way: Spend where you sleep. And given that you'll probably spend a third of your life sleeping, your mattress is worth a splurge. "Nothing made me feel like a grown-up and a baller quite like buying a new, amazing mattress," says Chloe, who recommends organic, chemical-free versions by Obasan. "The joy and relief I feel getting in bed at the end of the day is real, and investing in your marital bed, I believe, pays dividends."
#5: Lighting
"Lighting is the jewelry of a room," says Lauren. "It can really define a home." Replace standard-issue lighting or rinky-dink fixtures with a sophisticated substitute. Bonus: "Unlike many other things in your home, it won't depreciate in value," says Lauren.
#6: Dual-Purpose Dinnerware
If you're not planning to register for fine china, you're not alone. These days, more couples are looking for dual-purpose dinnerware—dish sets that are durable for everyday use but also look great on the table when entertaining company. "For me, I wanted basic bistro white dinnerware," says Christine Gallary, cooking instructor and editor at the food blog The Kitchn. "They make a great base set, then I can always accent with colorful serving dishes."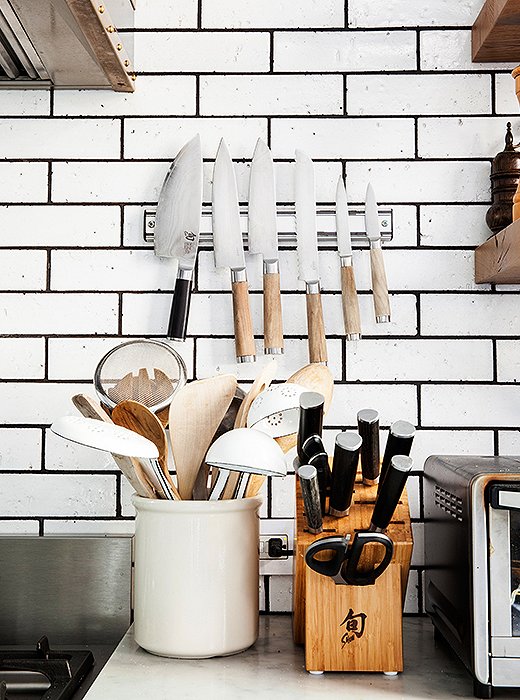 #7: Kitchen Knives
Toss out your motley collection of cheap, dull knives and invest in three basic types: a chef's knife, a paring knife, and a serrated bread knife. "Good knives are the most important tools in your kitchen, and those three are all you really need," says Christine. What's more, high-quality cutlery will last longer, so you won't have to keep replacing it with a new set. Test the knives out at the store to see what feels good in your hand, advises Carey Polis, editor of bonappetit.com. "You want to find something that feels right for the way you cook."
#8: Stand Mixer
If you're known to make a mean chocolate-chip cookie, then ditch the hand mixer and splurge on a beautiful KitchenAid (a.k.a. the quintessential wedding-registry gift). But if you don't bake, then it's not worth the countertop real estate. "Base your registry on how you cook now, not what you aspire to do," says Carey. "Focus on kitchen items that suit your actual cooking life, not your aspirational one."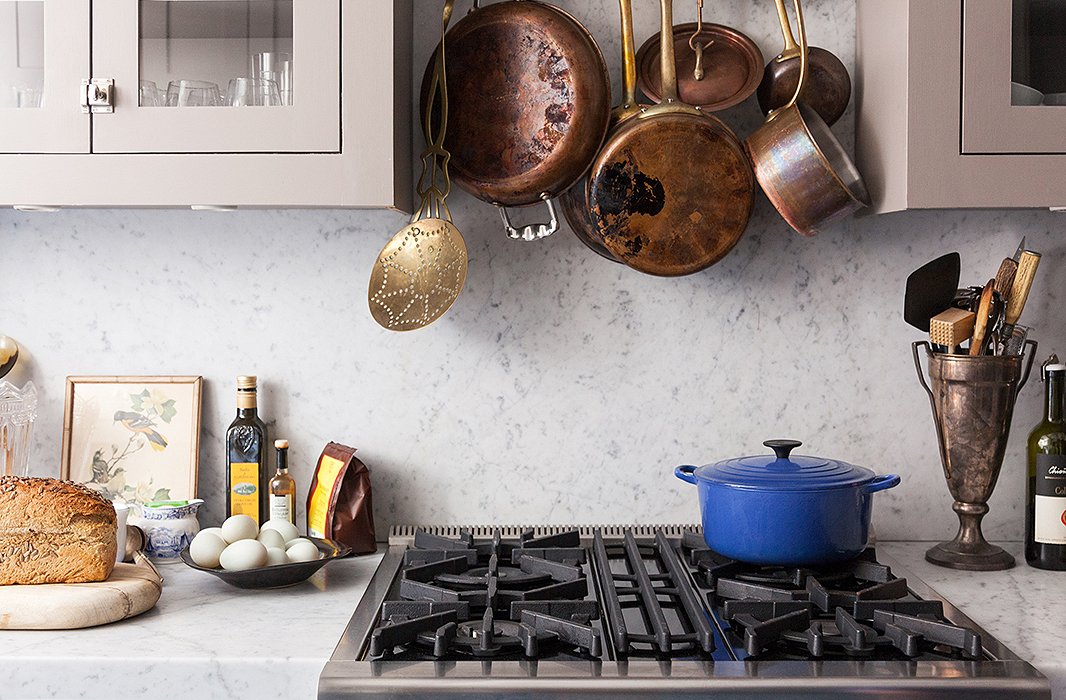 #9: Dutch Oven
"I'm very pro-Dutch oven," says Carey. "One will last you a lifetime, and they're so versatile—they can go from stovetop to oven, and you can use them for anything from braises to soups and even for baking bread." Her advice: Choose a 5.5-quart or 7-quart model so that you can fit a whole chicken but still lift it. "Yes, it's heavy, but the enamel surface makes it so easy to clean, it's worth it," Carey says. "Plus it looks beautiful on the stove, so you can just leave it there."
#10: Pots and Pans
Skip the gigantic pot set and buy only what you'll really use. Christine suggests just four essentials: a large (12″) frying pan, a medium (8″) frying pan, a small  (2 quarts) saucepan, and a large (4 quarts) saucepan. "I'm a big proponent of not getting the top-of-the-line versions," she says. "We own the most basic All-Clad stainless-steel pans—they're well constructed and have held up very well, and we've been married for six years."