Here's a look at what we're loving from around the web this week…
Walk on Water, Christo-Style
Acclaimed Bulgarian artist Christo's latest installation—The Floating Piers, a floating bridge on Lago d'Iseo, the fourth largest lake in Lombardy, Italy—ignited an international gasp of awe when it opened last month. At this point, many of you have seen the overhead shots of the Hermès orange walkway, but what does it feel like to actually walk on it? Freunde von Freunden takes us along for the journey with personal photographs that are as close as we'll come to experiencing it.
Click over to Freunde von Freunden for a glimpse of what it feels like to walk on water →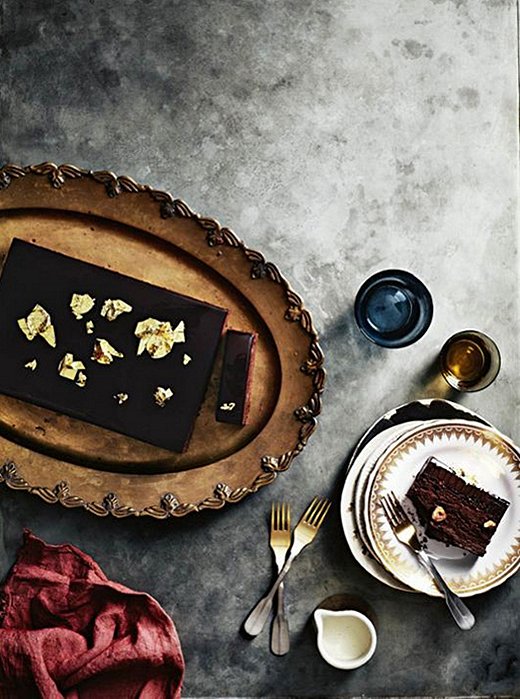 Treat Yourself to Some Chocolate
Yesterday we celebrated one of the world's finest holidays: International Chocolate Day. If you missed it, it's never too late to join the festivities. Vogue Living is helping out with nine of the most delicious chocolate dessert recipes. From chocolate-and-hazelnut torte to cacao coconut balls, this list is nothing short of mouthwatering.
Click over to Vogue Living for a taste of something truly delicious →
Step into a Captivating French Apartment
Over the past 24 years, Parisian antiques dealer and decorator Florence Lopez has redecorated at least 18 times. In its latest incarnation, her studio is painted in homage to Brazilian landscape artist Roberto Burle Marx and punctuated by an Arne Norell chair and a George Nakashima bed. Needless to say, it is brimming with inspiration.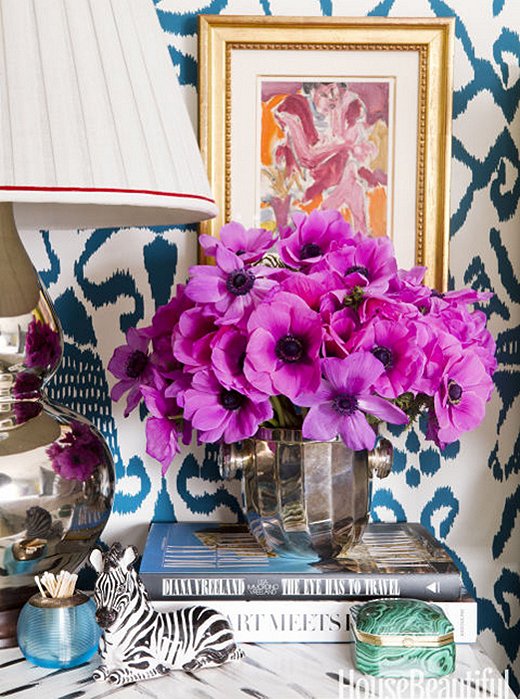 Get Your Punch of Pattern
Pattern shy? Lindsey Coral Harper's Upper East Side apartment, featured in House Beautiful, is a lesson in more-is-more decorating. From vivid blue ikat walls to a zebra-print commode to snakeskin-print ottomans, her home packs a punch with pattern on pattern and pops of bright color.
Try the Float Life on for Size
It's official: Paris is now a prime summer destination. France's first floating hotel, Off Paris Seine, has just opened. With a turquoise dipping pool and luxurious suites, it's a little like staying on an Amsterdam houseboat—one that is überluxe and steps away from a Nutella crepe.
Click over to Condé Nast Traveler for a peek at the new digs →