Here's what we're loving from around the web this week…
Step Inside Emmy Rossum's NYC Apartment
Actress Emmy Rossum's newly purchased one-bedroom on Manhattan's East River was in need of a major renovation, so she called upon Elle Decor and interior designer Antonino Buzzetta to help her with the task. It had good bones but needed a full overhaul, which meant taking down and adding walls, revamping windows, and recreating the gorgeous but aged architectural details. The result is stunning: the space evokes a youthful glamour with traditional and vintage touches.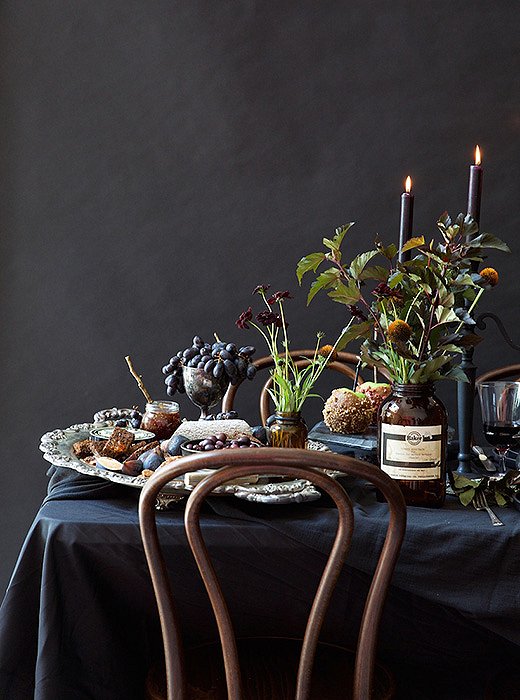 Host a Gorgeously Spooky Halloween Party
Orange is typically the go-to color for Halloween, which is why we love this darkly sophisticated fete put together by the team at Camille Styles. Nearly every element of the table is cloaked in shadows, from the blackout place settings to the haunted-house-inspired candelabras. Rustic-feeling elements, like thrifted books and old family photos, give it a spooky-chic vibe—the perfect setting for an adults-only dinner party. We say it's a welcome (if wicked) update.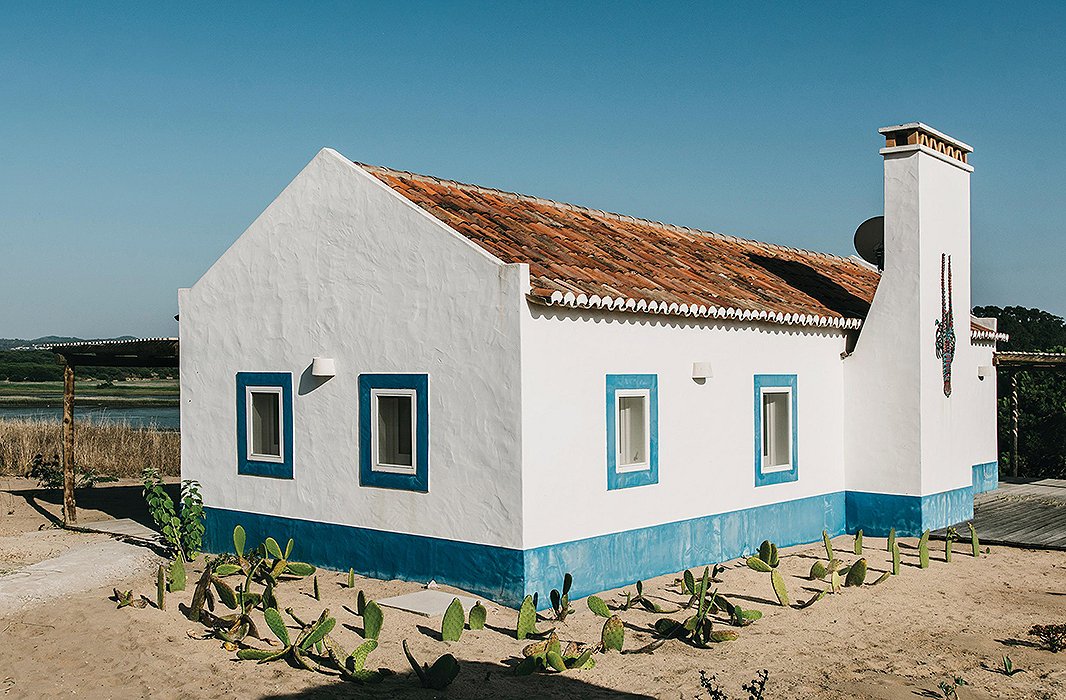 Tour Christian Louboutin's Portuguese Home
Shoe designer Christian Louboutin—the creator of those inimitable red soles—certainly has his feet deeply planted in the world of fashion. But he's quite the interiors aficionado as well, boasting homes in places like Paris, Egypt, and Los Angeles. He lets WSJ Magazine into his compound on the Portuguese coast, a sprawling collection of whitewashed bungalows, gardens, and outdoor entertaining spots brimming with antiques, art, and charming custom details.
Click over to WSJ Magazine to see more of the gorgeous estate →
Ring in Fall with a Gorgeous Salad
We'll admit we don't always reach for salad once the weather turns cold, but this delicious recipe is making us change our minds. EyeSwoon taps blogger and all-around lifestyle guru Anne Sage for a warm kale salad (plus a tour of her lovely, light-filled studio!). Topped with quinoa, grapes, acorn squash, and Parmesan, this just might be the most beautiful autumn dish we've ever seen.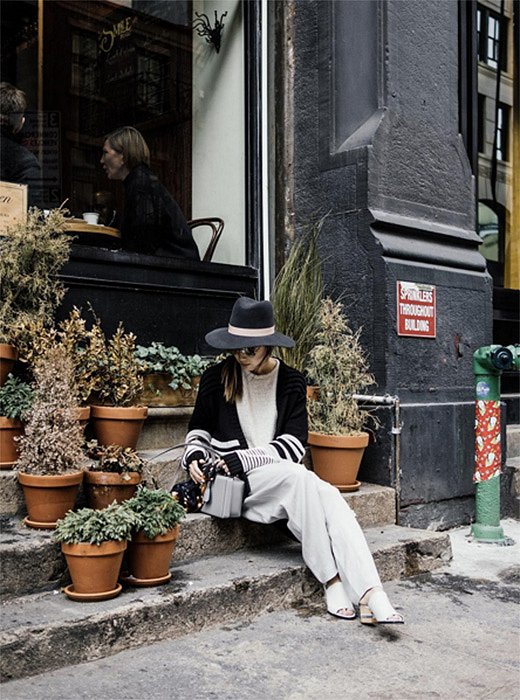 Follow This Design-Loving Instagrammer!
As the digital art director at Barneys New York, Erica Choi knows what makes a good image. Which is why we're constantly checking in on her Instagram feed @eggcanvas, where she documents the hottest new places to go in New York, swoon-worthy interiors, cool-girl fashion, and mouthwatering eats. We're pretty certain you'll be double-tapping too.