Here's a look at what we're loving from around the web this week…
Tour the Obamas' Private Space Inside the White House
With Election Day looming, Architectural Digest celebrates the Obamas with a revisit to their Michael Smith-designed private quarters in the White House, thoughtfully filled with antiques, fine art, and modern touches. Smith did his homework—he was decorating one of the most famous houses in the world, after all—by reading letters from Kennedy White House decorator Sister Parish and chatting with former first lady Nancy Reagan.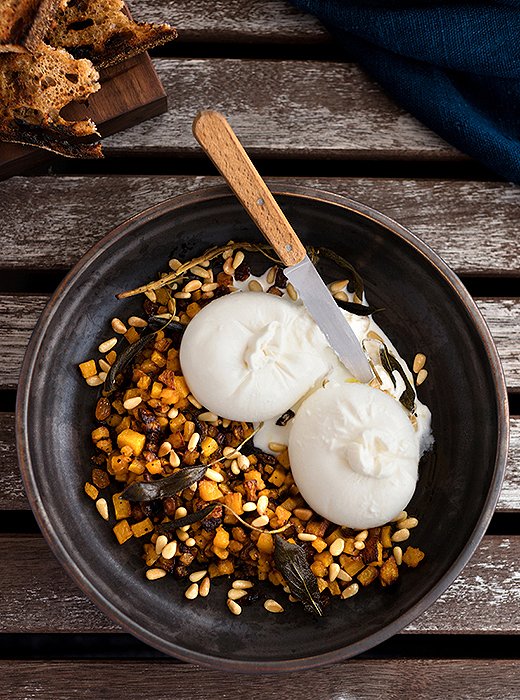 Host a Fall-Feeling Brunch
Two things we love: fall (the crunch of leaves, gourds at the farmers' market) and brunch (cocktails for breakfast, anyone?). So when you combine the two, you've definitely got us on board. We're loving this selection of recipes from food pros Eric Prum and Josh Williams, including a smoky-sour cocktail, maple-herb nuts, and a downright delicious-looking burrata bowl. We're already making our grocery lists.
Inside Lauren Conrad's Swoon-Worthy California Pad
It seems everything Lauren Conrad touches turns to gold—or rather, to that femme, fresh, and airy look we just can't get enough of. Her Pacific Palisades home is no different. She partnered with designer Katherine Carter on the project, bringing in a mix of neutrals and textures to the light-flooded space. Much less girly than her usual aesthetic, the idyllic retreat focuses on that easy, Cali-cool vibe. Consider us smitten!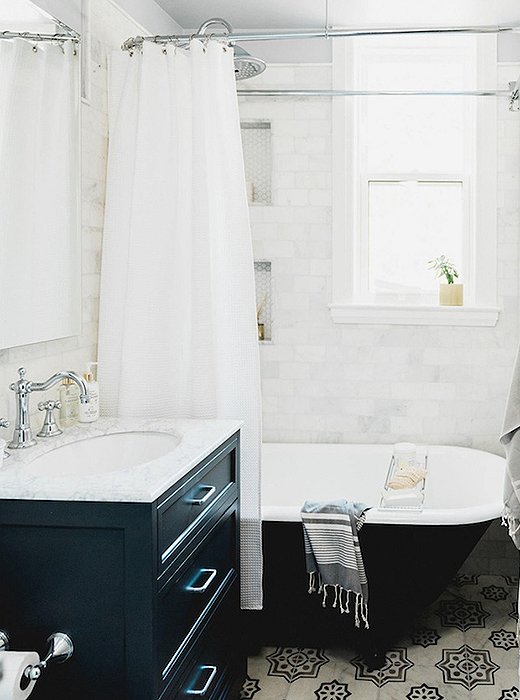 Behind the Scenes of a Tiny, Chic Bathroom Makeover
What with the tiny vanity, the uneven grout, and a tub that didn't quite work with the space, Jacquelyn Clark of the blog Lark & Linen knew she'd have to renovate the bathroom when she bought her house. After more than of month of being in project mode, the room has been reborn into a light, clean-feeling space that complements the rest of her Victorian-style home. From marble on the walls and floor (those patterned tiles!) to timeless silver fixtures, we can't imagine it any other way.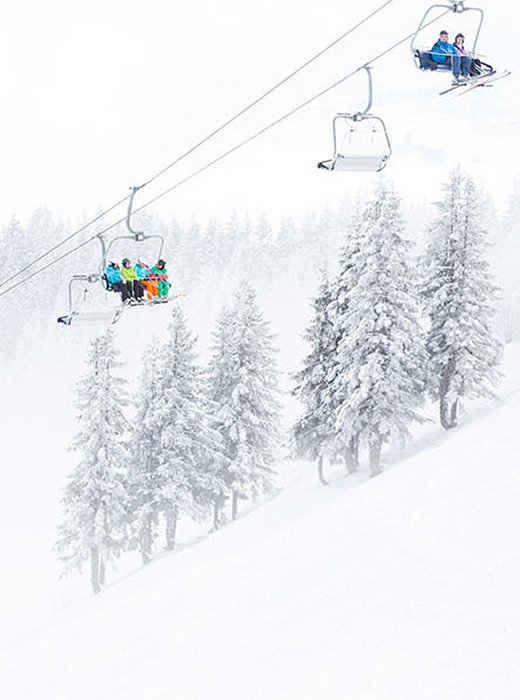 Plan Your Next Ski Trip
Finally, skiing season is in sight. So get to planning! Goop has plotted out two excellent adventures for hitting the slopes: a glamorous getaway to Austria's Arlberg Mountains and a nostalgia-filled trip to the Adirondacks. From lodging and activities to shopping and dining (and of course, the ever-chic après-ski moment), discover the hot spots of these locales for your best powder-filled vacation yet.