Here's a look at what we're loving from around the web this week…
Deck Your Halls in Sophisticated Lavender and Blue
As you begin readying your home for Christmas, take inspiration from this fabulously festive Tennessee residence, which is decked out to the nines in shades of blue, lavender, and gray. Owners Julie and Brad Lich moved in just before the holidays, so they immediately began decorating for the season after getting settled. The home, while lovely on its own, is made positively dazzling by holiday trimmings, which accent every room (including the bathroom!).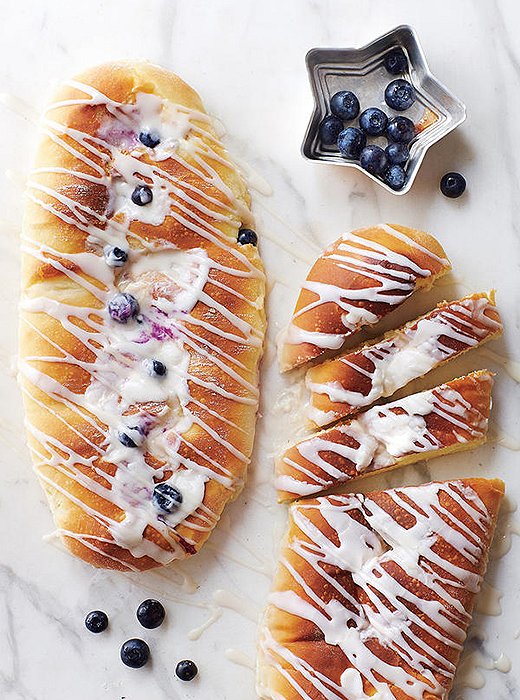 Cook Breakfast for a Crowd
From the turkey and the side dishes to the flatware and the centerpieces, Thanksgiving is a holiday that requires a lot of planning, especially if you're hosting family and friends. And while the day-of dinner details might be covered, there's one thing you won't want to overlook: breakfast. In lieu of picking up a dozen donuts to have with coffee, opt for an easy, large-batch recipe that's fit to fill a crowd. We promise it'll be something they're thankful for.
Stay at a Wanderlust-Inducing Communal Hotel
Stockholm's communal-style Ett Hem gives a new, more literal meaning to the phrase "home away from home." In fact, it was a home—an Arts and Crafts residence built in 1910 that's now a 12-bedroom boutique hotel. Aside from the bedrooms, nearly the entire space is shared (including the kitchen, the dining room, and a lovely greenhouse-esque patio) to encourage guests to mingle about and treat the space as their own.
Keep Your Holiday Flowers Fresh
One thing that can really dampen your holiday style? Wilted flowers. This handy guide outlines the best ways to keep flowers fresh longer, from keeping them appropriately hydrated to selecting the seasonal blooms that live the longest. Channel your inner florist and get arranging!
Step Inside the Home of a Fermentation Pro
Jori Jayne Emde has made a career cultivating small batches of everything from vinegars to kimchi in her home for nearby restaurants in upstate New York. Her process evokes the feeling of eclectic, homegrown alchemy—a fascinating insight into one of the fine-dining world's hottest trends.