Here's a look at everything we're loving from around the web this week…
Tour Lizzie Fortunato's Travel-Inspired Brooklyn Home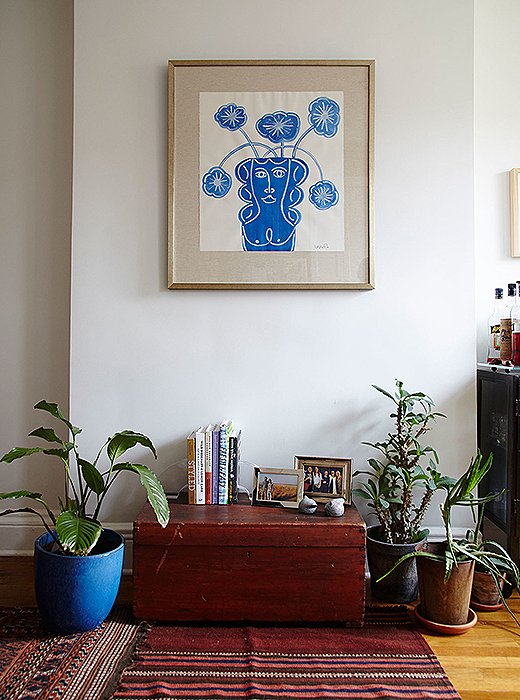 On a tree-lined street in Clinton Hill, Brooklyn, jewelry designer Lizzie Fortunato and her boyfriend, Peter Asbill, have brought a painstakingly restored three-story townhouse to life with special accents, original art, pattern-rich textiles, and souvenirs from their far-flung travels. The home makes the case for preserving historic architectural and showcasing treasured pieces—it's this balance that gives the couple's home its effortlessly collected yet polished look.
Give Your Julep a Giddyap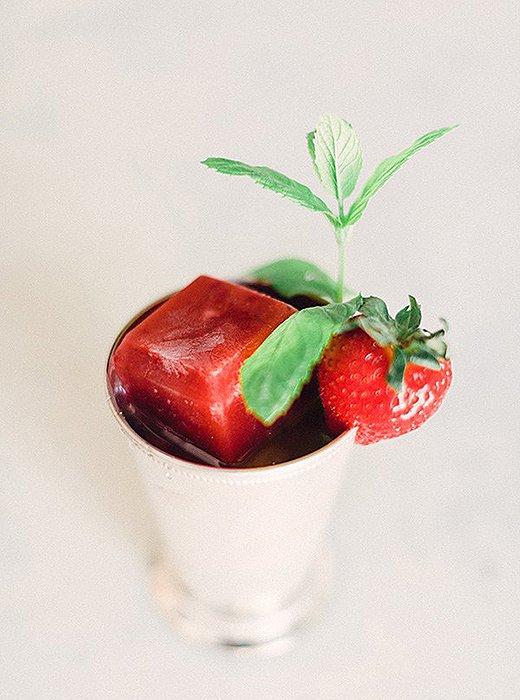 One of the most beloved annual events in the South, the Kentucky Derby kicks off tomorrow at Churchill Downs. If you can't make it to Louisville to see the ponies in person, put on your Saturday best, pour yourself a mint julep, and watch the most exciting three minutes in sports from afar. Waiting on Martha is sharing her two twists on the classic mint julep—strawberry and tangerine—and we can't wait to try them at home.
Plan an Antiquing Weekend
Every home should have some one-of-a-kind pieces, and antiques are one of the best ways to bring that unique quality to your interiors. Unfortunately, if you live in a big city, antiques shops and fairs tend to be overpriced and crowded. In addition to being majorly charming, small towns are often the best places to shop for antiques; their deals are hard to beat, and the selection isn't picked over. Veranda has rounded up the best small towns for antiquing, and we're taking note. Our summer calendar is full.
Peek Inside the Home of Missoni's Matriarch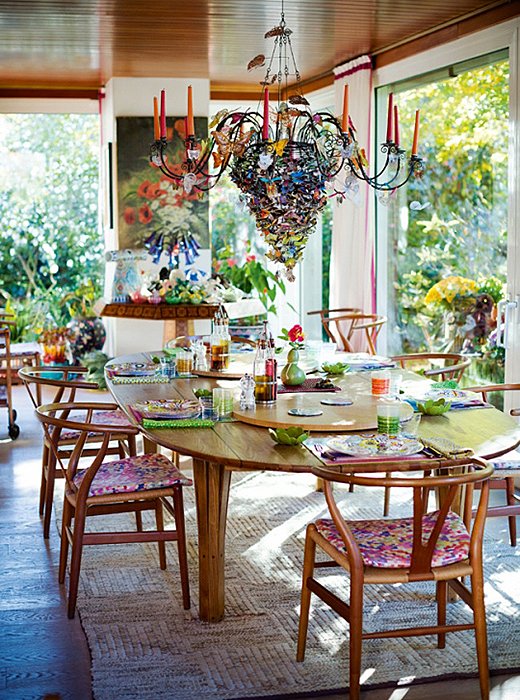 Known for its distinctive zigzag and striped knits, Italian fashion house Missoni is iconic when it comes to artful textiles. It comes as no surprise that the home of the brand's matriarch, Rosita Missoni, a two-story villa in the Italian Alps, is equally inspiring and full of color and pattern. Vogue Living recently took a visit to Missoni's home, and we're captivated by the vibrant and beautifully collected space. We're sure you will be too.
Learn All the Hot Spots in Marrakech
No visit to Morocco is complete without a visit to the country's bustling imperial city, Marrakech. DuJour writer Lindsay Silberman's diary of her trip to the town has us looking up flights. From the exquisitely tiled Hôtel La Mamounia Marrakech to her motorbike-sidecar tour to her best finds in the souks, it's full of must-visit gems to add to your itinerary.