Here's a look at everything we're loving from around the web this week…
Peek Inside Top Designers' Summer Homes
If you're anything like us, you're counting down the days to weekends alfresco by the water with friends, cocktail in hand. Until then, this roundup of top decorators' coastal retreats helps puts us squarely in the summer state of mind. From Summer Thornton's vibrant getaway for a family in Naples, FL (shown), to Gary McBournie's natty and nautical Nantucket boathouse, get ready for lots of sunny inspo.
Freshen Up Your Morning (Java) Routine
Don't worry, we're not proposing a 9 a.m. cocktail, but we'll admit we were a little suspicious at first when we came across this Mint Mojito Coffee recipe. Made with coffee, mint muddled with sugar, and ice, this sweet and simple java concoction is a twist on Philz's famous mint coffee drink. Trust us, you'll be stocking handfuls of mint after one sip.
Catch Up with Rue
Nothing beats the joys of kicking back and flipping through our favorite shelter mags on a relaxing weekend. Just in time this week, the online design pub Rue's latest issue, and a quick look tells us it's chock-full of sprightly inspirations as usual. Our favorite feature thus far? A peek inside the new Cali-cool brick-and-mortar shop of Consort Design, helmed by design gurus Mat Sanders and Brandon Quattrone. It's seriously the stuff of (interior) dreams.
Rediscover the Best-Dressed Artists
It goes without saying that artists—with their eye for color and shape, composition and scale (or lack of it all)—have, by default, a sense of fashion and style that's uniquely their own. To celebrate the birthday of perhaps the most eccentric, and most certainly Surrealist, of them all, Salvador Dalí (born May 11, 1904), this mini retrospective fetes the inimitable fashions of art-world icons—from Frida's Mexican garbs to Warhol's turtlenecks to Kusama's polka dots.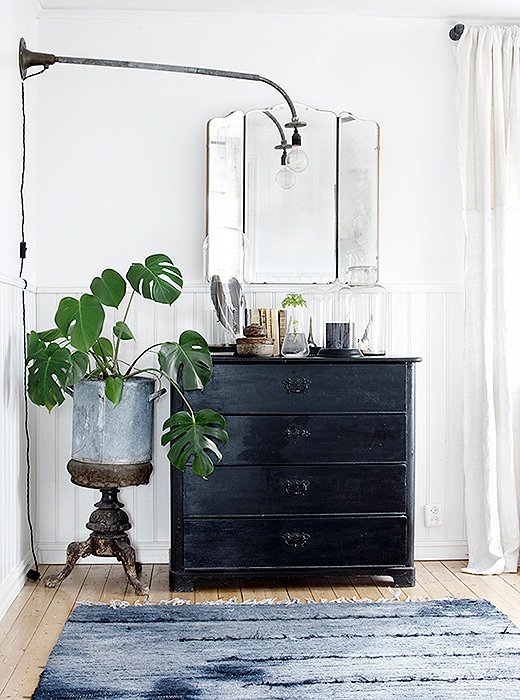 Think Big with a Little Black Dresser
What's the LBD of home decor? Sure, answers will vary from person to person, but for SF Girl by Bay it's—unironically—the little black dresser. This roundup of black dressers—from carved and updated with shimmering hardware to painted with elegant branching blooms—proves that the piece is more versatile than you think, always stylish, and oh-so easy to pile with accents, art, and catchalls.