Here's what we're loving from around the web this week…
Tour an Ultra-Feminine Virginia Townhome
We're loving this cheerful and ladylike space, created by interior designer Suellen Gregory to match the upbeat, pink-loving personality of her client. She cites the late British designer David Hicks—particularly his masterful use of pink in a nonsaccharine way—as an influence. Light grays and glossy white serve as accents, although pink in all its variations appears in each room to create a common thread throughout the historic home. Talk about seeing your world through rose-colored glasses.
Click over to House Beautiful for more of the full-on-femme space →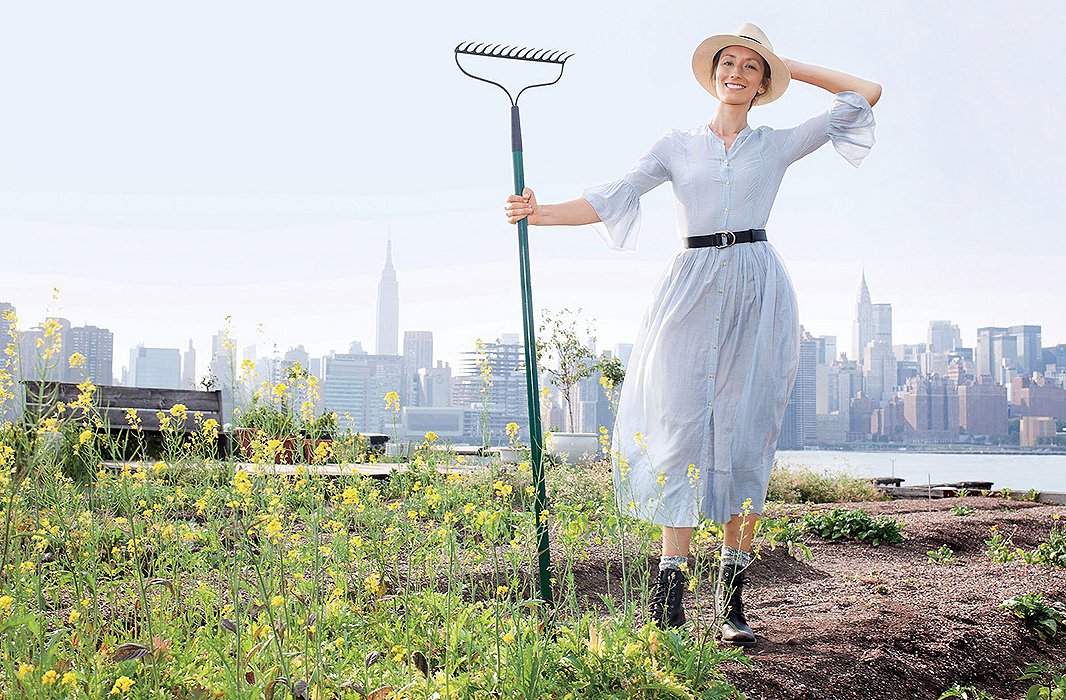 Discover the New Meaning of "Eating Local"
Peaches, hazelnuts, broccoli: These are not the foods you'd expect to find growing on a rooftop in New York City. But a new crop of urban gardens and farms—growing much more than the typical fire-escape herbs—are popping up in cities all over the world. From Detroit, which claims 1,500 gardens in its city limits (many occupying former vacant lots), to a futuristic greenhouse in the Netherlands, these fertile, eco-friendly spaces are quickly becoming a go-to source of food.
Style Shiplap in a Chic and Sophisticated Space
Shiplap has been all the rage in the interiors world for the past few years, in part due to its steadfast presence on HGTV's Fixer Upper. While we love the upscale farmhouse look popularized by the show's stars, Joanna and Chip Gaines, we're also fans of applying the material in a more urban setting. From using vertical versus horizontal boards to adding a high-gloss coat of paint, Elle Decor taps decorating pros for tips on creating a chic shiplap look.
Whip Up Delicious Summer Rolls
There's nothing quite like a meal made by Mom. This is the sentiment behind Mimi Cheng's, a popular dumpling spot in New York's East Village founded by two sisters who craved their mother's Taiwanese dumplings after moving away from home. Athena Calderone of EyeSwoon talks to the two about their food philosophy, current cravings, and how to make easy, fresh summer rolls—the perfect meal to enjoy on a warm evening.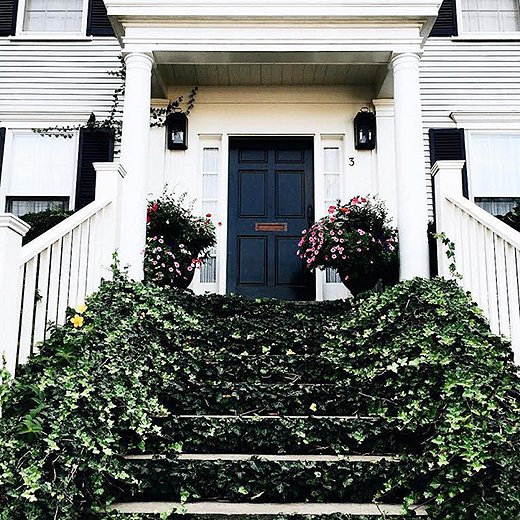 Travel with This Inspiring Instagrammer!
Vacation season might be ending, but we'll always be in need of a little travel inspiration. Our current obsession? Instagrammer Lauren Wells, who beautifully documents her trips up and down the East Coast. This Sunday, she'll be taking over the @OneKingsLane Instagram feed to bring us on an exterior stalking adventure to Nantucket, MA—one of her favorite #WhereToFindMe escapes.