What We Loved from Around the Web…
Estee Stanley gives her Mediterranean-style L.A. home a fresh, colorful new look.
From the most delicious barbecue to the most charming small town, Southern Living reveals this year's South's Best.
An architect shares how he turned an abandoned farmhouse in the south of Spain into a lush, patterned-filled home—over four decades, no less.
Situated in the Italian Alps, the Dolomites region is next on our list for a winter ski adventure.
Designer Mark D. Sikes brings his signature charm to a family residence in Alabama.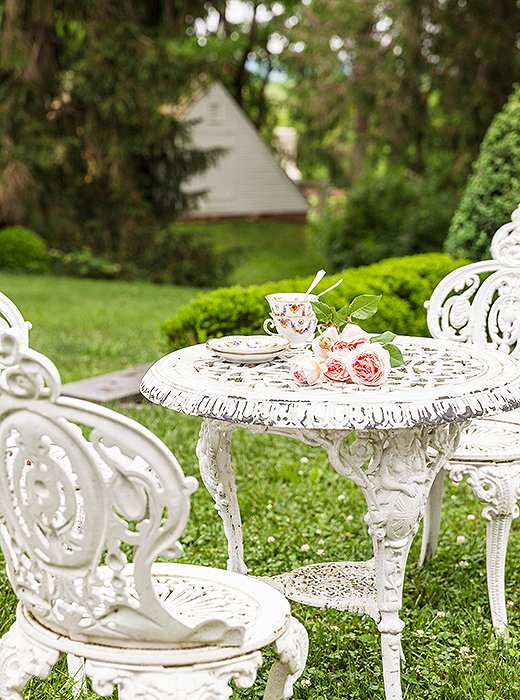 What We've Been Up To…
The wildly climbing vines, the delicate blooms, the inviting floral scents… It's not hard to feel inspired by the garden. And now that spring is approaching, it's time to get yours in tip-top shape. Browse our collection of planters and statuettes, and discover our trove of conservatory-inspired vintage treasures. If you don't have a dedicated garden space, fret not: These botanical prints, paintings, and more will bring a floral flourish to your walls. And if you're looking for some green-thumb ideas, the grand gardens of designers Bunny Williams, Charlotte Moss, and Elizabeth Locke should give you plenty of inspiration.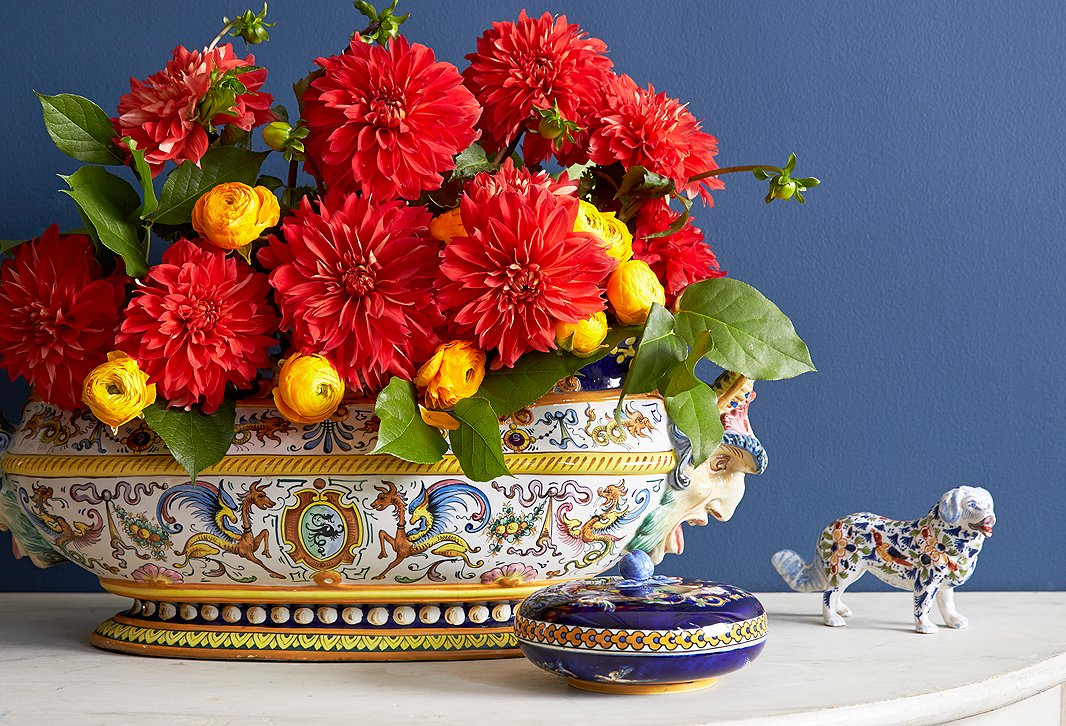 A Parting Piece of Knowledge…
The invention of tin glaze—which creates an opaque white background onto which elaborate, colorful designs can be painted—was a major breakthrough in the world of pottery. Tin-glazed earthenware from Italy is called majolica; examples from the Netherlands are known as delftware. But in France, Germany, and Spain, it's called faience—and it's a favorite of pottery collectors all over the world. Faience designs often depict floral motifs or scenes from nature. We especially love faience pieces made by Gien, which has been producing its wares in the Loire Valley for two centuries.