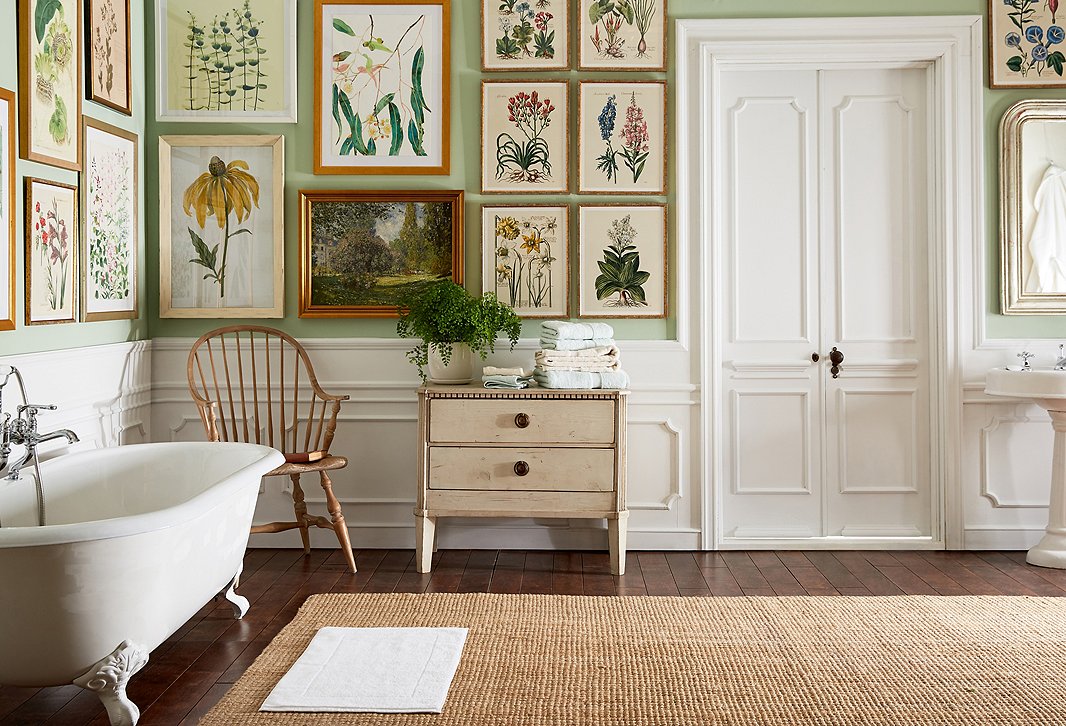 What We've Been Up To…
We think of art as having two purposes in the home: to wake up and invigorate your walls and to make your space feel deeply personal. Our team scours the art world to bring you pieces that do both so you can create a collection that speaks to you—whatever your taste might be.
And lucky for you, we're offering 20% off (with code OKLWALLS) nearly our entire assortment of art and mirrors. Need some inspiration to get you started? We love Dana Gibson's whimsical works, which feature paintings of ginger jars and leopards, and we can't get enough of the natural beauty in our collection of botanical art. If you're on the hunt for a modern piece, this selection of abstract art has a wealth of works in all styles and hues. And if you're looking for the very latest, shop our assortment of new works right here.
A Parting Piece of Knowledge…
Scallops are, of course, a saltwater mollusk and a popular restaurant dish, but their influence goes far beyond the culinary scene. The scallop's most prominent appearance in history may be painter Sandro Botticelli's 1485 work The Birth of Venus, in which the goddess is depicted emerging from the sea in a half-shell. The scallop later became a symbol of certain Spanish saints in Christianity, and later still a popular motif in British heraldry (it's included in the coats of arms for Prince William and Prince Harry). The elegant curves of the shell have made it a favorite shape in interior design as well, and you'll find graceful scallop motifs everywhere from bed linens to dinner plates to lighting.