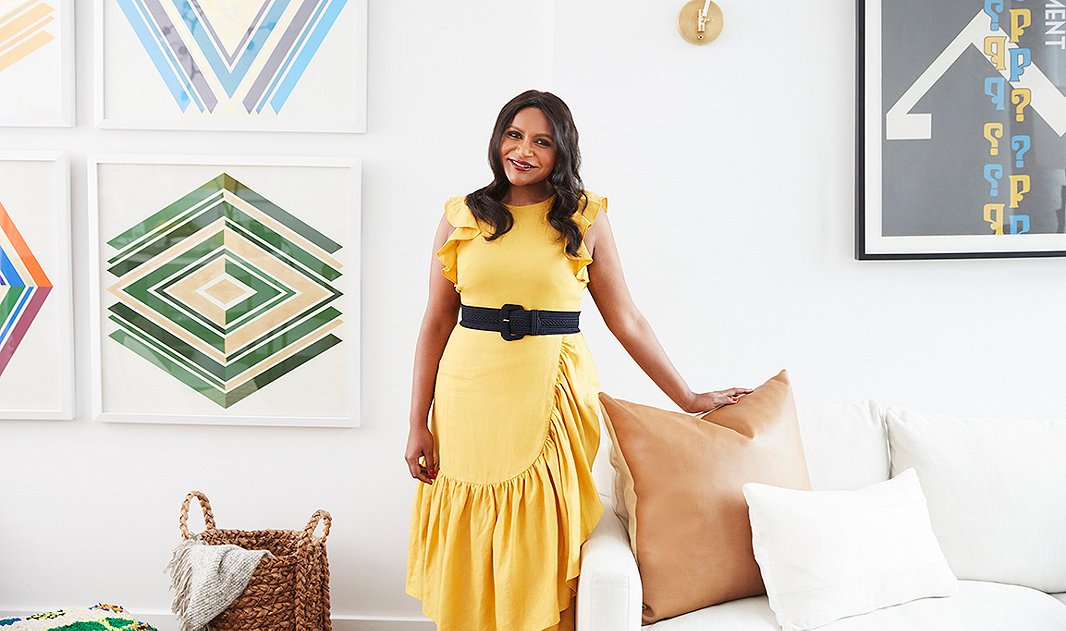 What We've Been Up To… 
If you haven't seen our incredible makeover of actress, writer, and producer Mindy Kaling's New York apartment, click over and check it out now (we'll wait here). Mindy worked closely with the design team from The Studio at One Kings Lane to create a fabulous escape from the hustle and bustle of the city. If you're as in love with it as we are, you're in luck: You can shop the exact look here.
In other news, we've continued on to the next location in our #WheretoFindMe summer travel series: Washington, DC. Politics aside, there's no denying the appeal of our nation's capital, from the breathtaking historic monuments to the charming townhomes to the hip eateries and bars. Can't make the trip? Here's how to bring the look home.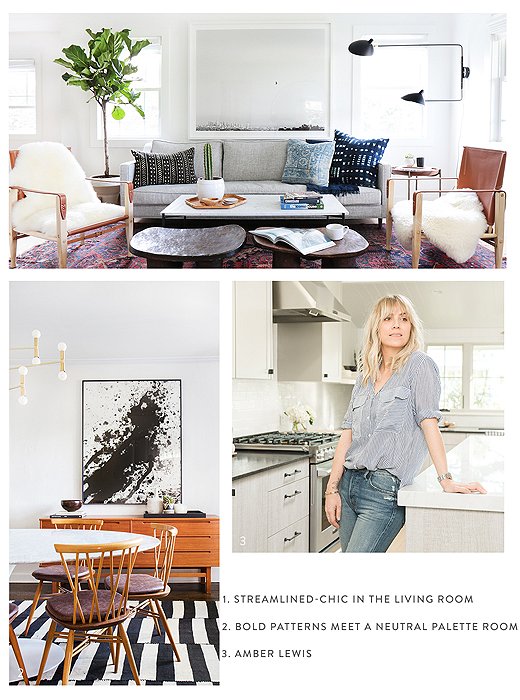 We Caught Up With… 
Interior designer Amber Lewis of Amber Interiors
You're likely familiar with Amber Lewis—she's one of our favorite interior designers on Instagram, and we can't help but double-tap each and every design she posts. So this week we decided to call upon her expertise to advise on exactly what it's like to work with an interior designer. After all, who better to ask than an actual interior designer?
For those who might be on the fence, what are the advantages of working with an interior designer?
An interior designer has access to much more than what you can find at a big-box furniture store. Plus they typically have their own resource libraries of materials such as fabrics, tile, hardware, etc. So you don't have to travel all over and spend tons of money on samples—they'll source and present everything to you. They can also take your vision and make it unique to you, instead of copying each item from a Pinterest picture you've been obsessing over for months.
How do you go about finding a designer to work with? What questions should you ask?
It's important to do your research, because everyone has a different vision. There are many styles of design out there, and you want your designer to capture your vision within the style you lean toward. One of the things I usually go over right away is budget. I think that's what the client cares about most, so it's important to see if you can work together realistically.
A lot of people get hung up on finding a designer who shares their exact aesthetic. Do you have to have the same style as a designer to make a project work?
I definitely don't think the designer and the client need to have the same style, although I do think it's important for the client to admire the designer's existing portfolio. The designer can then put his or her own spin on that style and make it their own.
When should a client defer to the expertise of the designer and his or her team?
It's nice to have a designer for decisions with custom cabinetry in kitchens and bathrooms. A lot of the time that's really what takes the space to the next level, and I find that if you leave the decisions to the fabricators, they'll overcomplicate with elaborate beveling or moldings. I'm a fan of simplifying things. Also, if you're looking for custom furniture pieces, it's important to have a designer guide you through, since you'll most likely be spending a good chunk of change on these items.
What unexpected roadblocks might arise when working on a project?
I think a lot of the time the client has unrealistic expectations as far as timeline. Each step of the process takes time, and it's wise not to rush through it all. After all, you'll be living with your choices for years to come. Quality takes time. Don't expect furniture pieces to be built and arrive overnight.
What is the number-one thing you think potential clients should know about working with a designer?
That it's a really fun process, so don't be afraid to seek it out. At the end, it's really difficult to say goodbye to clients, because you get to know them so well. It's great to have someone on your project who's able to see the big picture. That way, the end result is well worth all the hard work.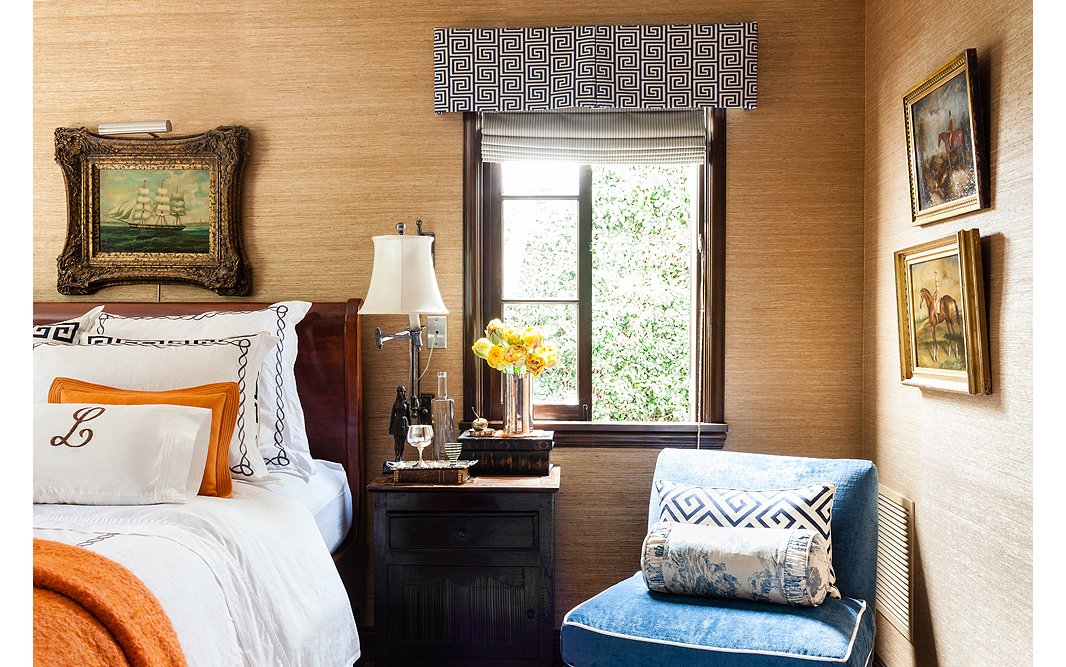 A Parting Piece of Knowledge…
The Greek key motif, a repeated geometric pattern that's a favorite in the design world, is also referred to as a meander. It gets its name from the Meander River, the dramatically winding waterway in what was ancient Greece but is now Turkey, and it's meant to symbolize the eternal flow of life. In ancient times, it was often depicted on architectural friezes and in bands on pottery. Today it lends its geometric punch to everything from area rugs to accents on furnishings to trim on throw pillows.