Hotel rooms we would never leave, holiday recipes from here and abroad (Moose Milk, anyone?), a primer on cloisonné, and more of what we loved this week.
Sleeping Around with Kit Kemp
The founder/creative director of the boutique Firmdale Hotels in New York and London, Kit Kemp is also an acclaimed designer. The spectacular interiors imagery alone makes her website a font of inspiration, but we especially like the "Sleeping Around" blog posts, in which she details the thought processes behind her designs. When discussing the hotel room above, for instance, she notes that the shutters were chosen over curtains to save space, the headboard's red velvet trim was added "to prevent the patterned walling and the headboard fabric from fighting," and the blue baseboards are her favorite design detail.
Eating Around with Gastro Obscura
Can't make it home for the holidays? You can still enjoy a taste of home—though not necessarily your own—courtesy of Gastro Obscura. Its "Home-Cooked Holidays" series serves up festive foods and beverages from around the world, complete with recipes. We're not as enamored of risengrød as nisser, or Danish farm elves, are said to be—Danes traditionally left out a bowl of the porridge as a bribe for the wee folk. We'd prefer our bribe in the form of Moose Milk (a Canadian beverage that includes Kahlua, coffee, and your choice of vodka, rum, or whiskey) or boilo (a Pennsylvania coal country drink originally made with 101-proof whiskey).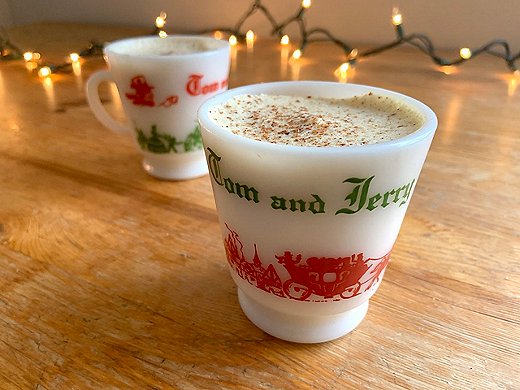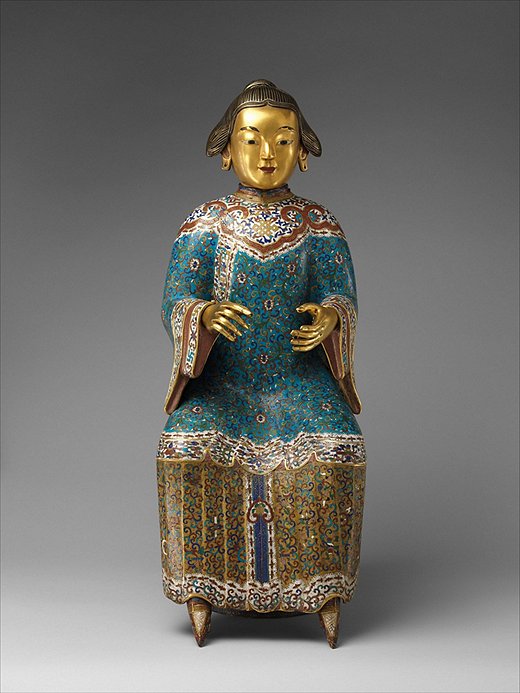 Cloisonné 101
Despite its French name, cloisonné originated in China by way of Islamic travelers from western Asia and the Middle East. Country Life magazine explores its history and the painstaking artistry involved. If the article and photos have you yearning to add the art form to your home, check out our selection of vintage cloisonné.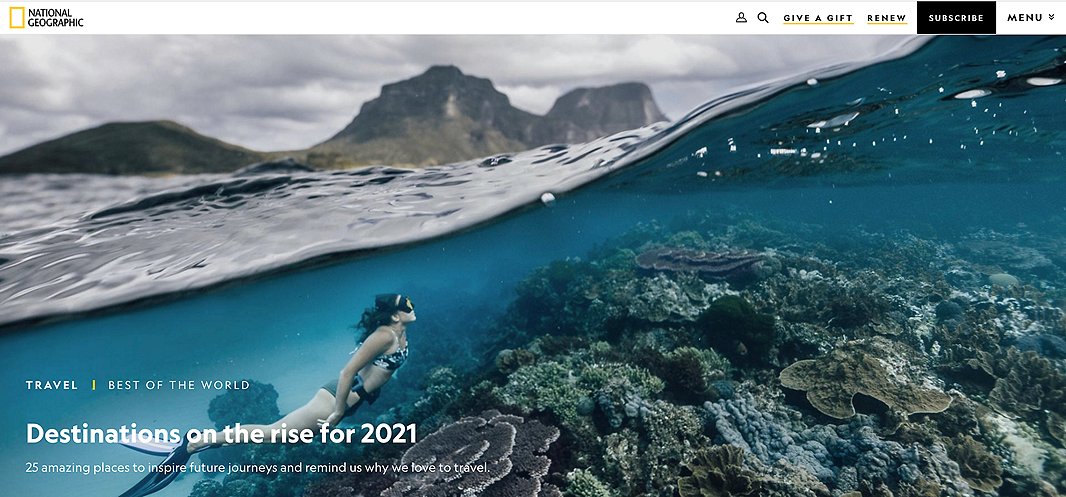 Sate Your Wanderlust
Now that COVID-19 vaccines are being administered, some of us are letting ourselves dream of traveling once again. National Geographic has produced a list of 25 places you might want to put on your itinerary, both in the States (New Mexico's Taos Pueblo, Michigan's Isle Royale) and abroad (we can vouch for the beauty of England's South West Coast Path). And it being National Geographic, the photographs epitomize awe-inspiring.
In the meantime, you can explore the globe via WindowSwap. People from around the world submit videos of the view outside their window; when you visit the website, you're served up a random view. Don't like what you see? You can click through to the next, and the next, and the next… Many of the views are enviable. Just as many are not, but they might be the more intriguing. For a similar lockdown project with a very high proportion of jealousy-inducing vistas, check out View from My Window on Facebook.
Another alternative is to bring a resort-getaway vibe home via our Island Ease and Après-Ski Chic curations.