A recently refurbished 19th-century apartment in Milan, unsung national parks, pet-friendly plants, and more favorite discoveries. 
A Designer's Gramercy Park Home, Revisited
It's always fun to peek into a designer's home—and even more fun when you can compare how the interiors look now versus a few years earlier. CeCe Barfield Thompson's apartment overlooking Manhattan's Gramercy Park is the cover story of the latest issue of Veranda. We'd featured the same home here four years ago. While a lot has changed (the kitchen now has an amazing wood floor stained in a checkerboard pattern, the living room palette is now heavy on the greens), a fair amount remains the same (we'd recognize those roll-arm chairs anywhere!).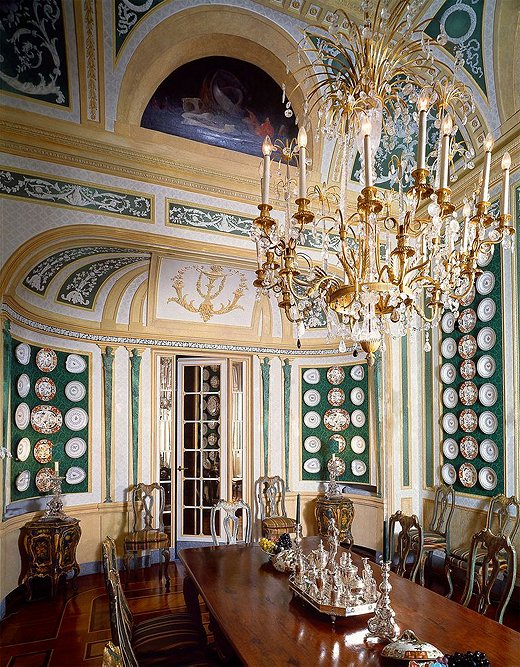 A Must-See Italian Abode
Elle Decor's reveal of a restored 19th-century Milan apartment will have you eager to jump on the next available flight to Italy. Reimagined by Studio Peregalli, the home is a capriccio of trompe l'oeil walls and towering ceilings, silk and velvet, gold and marble, Italian art and Persian rugs. Spectacular doesn't do this project justice.
Close-to-Home Marvels
If Italy's not a vacation option just yet, you'll find plenty of ooh-worthy sights closer to home. Afar has compiled a list of nine underrated, relatively unvisited U.S. national parks. Explore the mountains, lakes, and waterfalls of Washington State's North Cascade National Park on foot, on horseback, or while waterwater rafting; after a day of canoeing or fishing in Minnesota's Voyageurs National Park, set up camp and scan the skies in hopes of catching the Northern Lights; or simply gasp at the endless splendors of Utah's Canyonlands (shown above). 
Pet-Friendly Plants
Given how so many pets have survived gobbling up detritus found on the street, it's easy to forget that some houseplants we deem innocuous are actually toxic to cats and dogs. Real Homes' list of popular pet-safe plants includes the spider plant and the money tree; African violets and parlor palms make the Better Homes & Gardens list.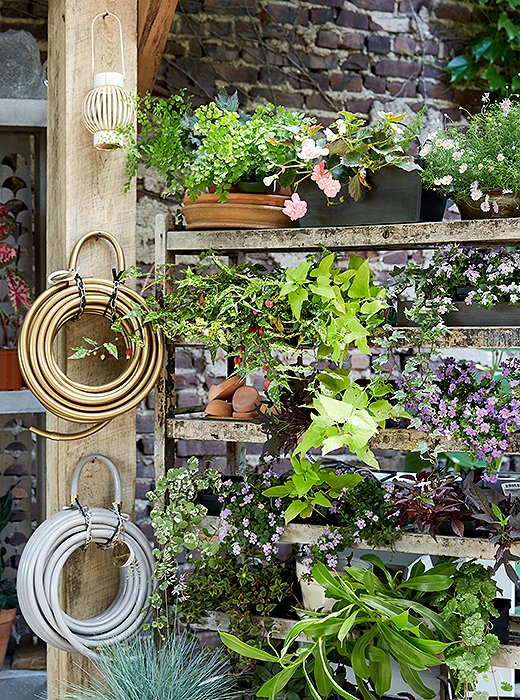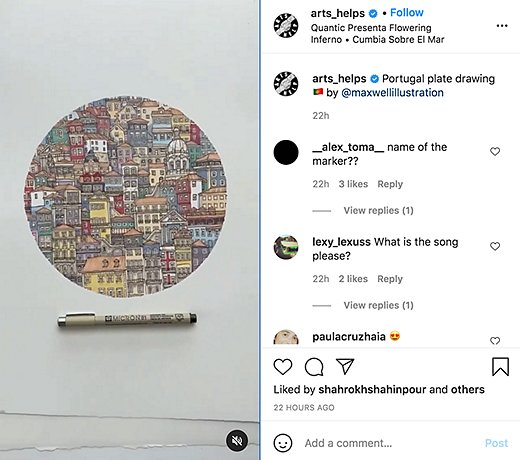 A Daily Dose of Art
Next time you're scrolling through Instagram, stop by Arts Help (@arts_helps—and yes, the handle is spelled differently from the account name). Each day this self-described "network for artists, visual storytellers, and the new cultural economy" posts a video or image from one of the multitude of unsung creators worldwide. Recent posts have included an impossibly up-close photo of a petite bird resting on a rhino's horn, a drawing of a bike born of inked hardware bits dropped on paper, and stop-animation of a toy pig chomping on a fruit-topped tart. The account pretty much exemplifies eclectic.