What We've Been Up To…
In case you haven't heard the exciting news, our very first physical store, in Southampton, is open! We spent Memorial Day weekend celebrating, dishing design advice, and catching up with (and making) friends over flowing bubbly and lively lawn games. Want to come by? Find all the details here; get a sneak peek at what you'll find inside here, and see our other favorite Hamptons spots here. Hope to see you soon—we'll be there all summer long!
We Caught Up With…
Artist and author Kate Schelter
We've toured her charming Manhattan apartment and explored how she honed her signature style, so it only made sense that we took a peek inside Kate Schelter's colorful art studio. It's a gorgeous, light-filled space—perfect for creating the whimsical, painterly watercolors she's so known for. Discover the space for yourself, and see what Kate has to say about her day-to-day, staying focused in a chaotic world, and writing her very first book.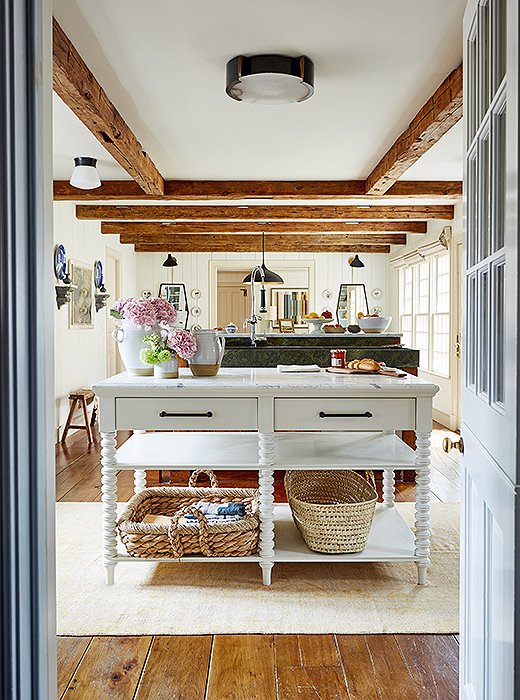 A Parting Piece of Knowledge…
First gaining popularity in the 17th century, spindle furnishings and other turned-wood pieces are decorator go-tos today. Made by carving wood on a lathe to create bulbous or spiraled designs, turned furnishings originated in Europe before making their way to America in the 1800s. The introduction of the machine lathe led to a spike in popularity in the late 19th century, as these finely crafted designs became more widely affordable. Today turned furnishings crop up in homes of all types, from the timelessly traditional to the ultramodern. Designers love them for their versatility and beauty—their elegant curves and coils add a layer of richness to any room.