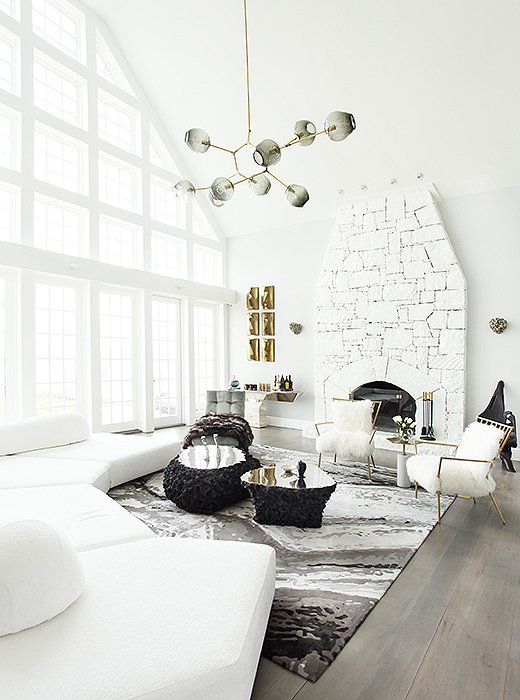 We Caught Up With…
Designer Sasha Bikoff is well known for her signature glam style, so she's certainly no stranger to luxe materials such as fur, brass, and marble. That's precisely why we're so in love with the makeover she gave a traditional home in New York's Hudson Valley, an area known for more of a rustic cabin look. It's a gorgeous study in contrasts: Think whitewashed stone alongside Mongolian sheepskin, light-tone woods paired with crystal, and a live-edge table with metallic accents.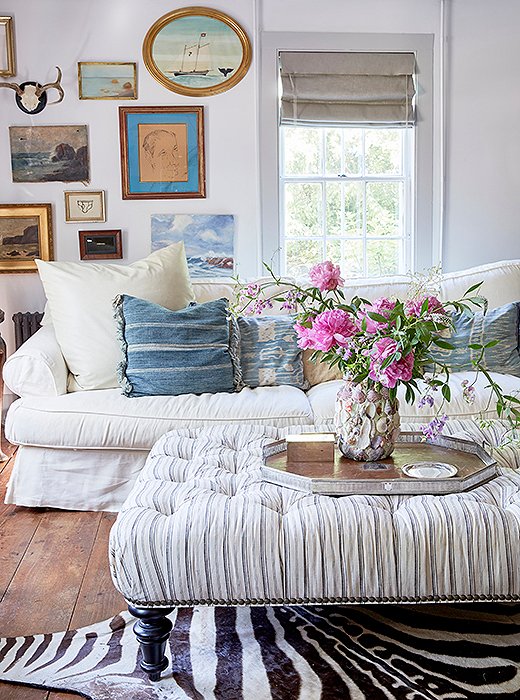 A Parting Piece of Knowledge…
Ticking stripes, the popular upholstery that's as at home in a country cottage as it is in a grand estate, comes from rough-hewn origins. Originally called ticking fabric, it was a thickly woven cotton or linen that served as a mattress cover, preventing straw or feathers from poking out. It was most often seen in a striped pattern—typically in subdued blues, reds, or yellows. Many credit the famed American designer Sister Parish for elevating it from its utility status, bringing it out of the bedroom and using it for pillows, drapes, and upholstered furnishings.