What We Love from Around the Web…
Proof that tons of style can be packed into a truly tiny space.
A fresh summer salad with a wonderfully decadent addition.
This photographer's account of visiting a French château has us dreaming of a Provençal getaway.
Emily Henderson makes the case for an upgraded lampshade (and we agree!).
Every inch of this Stockholm home exudes dramatic style.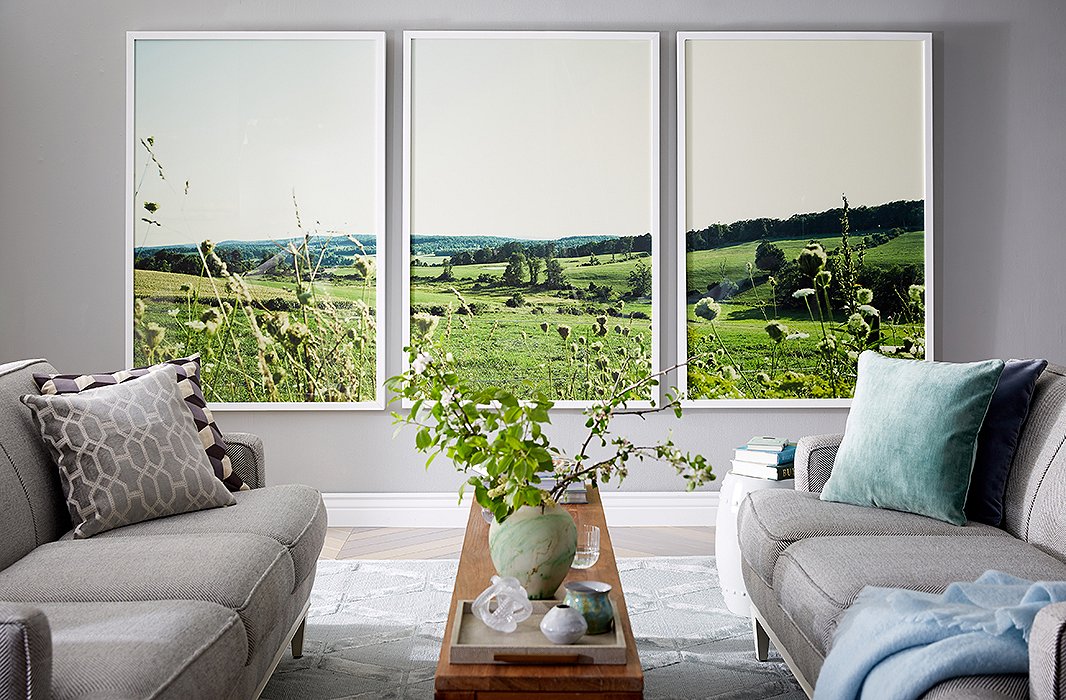 What We've Been Up To…
Over the years we've hit up countless decorators for their sage advice (and to get a peek inside their homes!) and carefully taken note anytime they imparted a gem of design wisdom. Though every designer has his or her signature style, there are some key pieces many turn to time and time again.
Oversize art is a particular favorite for the luxurious and statement-making layer it adds to a space. Extra-large rugs have proven popular too, especially if they're one of a kind. And while by no means new, bookshelves and étagères, when filled out with stylish coffee table books, bring in that special, collected touch designers so often aim for. On a smaller scale, we've never met a decorator who doesn't love a beautiful candle—and a delightfully fragrant one at that. After all, is there anything that makes a house feel more like a home than a signature scent?
We Caught Up With…
… and toured the home of photographer Laura Resen.
There are things that I love, and they've followed everywhere I've lived. There's no reason to replace them, because they're beautiful—they remind me of the people I love and places I've been.
A Parting Piece of Knowledge…
Arguably the most popular of the traditional Moroccan rugs, Beni Ourains have a rich origin story. Made of undyed sheep's wool with a thick, fluffy pile—and often adorned with dark-brown geometric motifs—they've been handcrafted for centuries in the Atlas Mountains of Morocco by the Beni Ourain people, a subset of the indigenous Berber tribe. Only recently have the rugs become objects of fascination worldwide, beginning when 20th-century modernists such as Le Corbusier began featuring them in interiors. They're still a foolproof choice for contemporary, minimalist spaces—but we've found that they feel just as right in traditional rooms too.