What We Love from Around the Web…
Inside a designer's stunning 18th-century Paris apartment.
The Florida home that has us longing for a beachy escape.
What it's like to have this dream job (hint: it has to do with looking at diamonds all day).
Want to take a trip without the long-haul flight? These are the best places to visit in the U.S. this summer.
EyeSwoon catches up with a favorite fashion designer over food (with a delicious-sounding recipe, we must add).
What We've Been Up To…
It's no secret that we're big fans of the French aesthetic, so in honor of Bastille Day, we're celebrating everything that makes it so great. We're starting in the kitchen—one in the countryside, at that—complete with the most beautiful knives and gorgeous blue-and-white tableware handcrafted in the Loire Valley. From there we head to Paris, luxuriating in the wonder that is the City of Light in the summertime. C'est magnifique, non?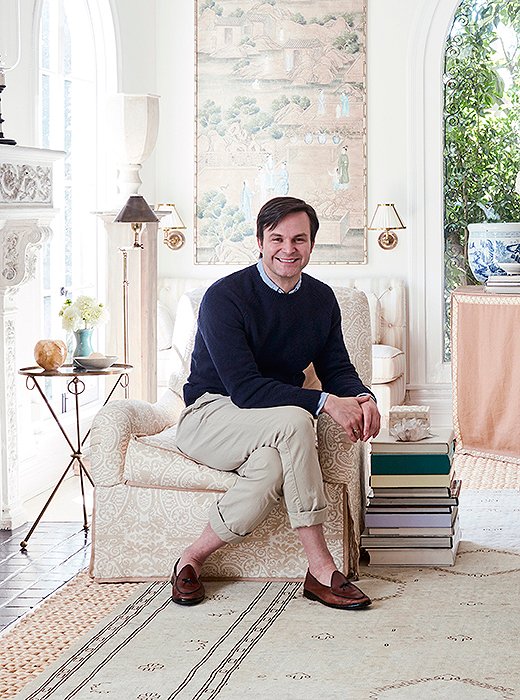 We Caught Up With…
If you've been to our Southampton store, you've likely seen the well-appointed bedroom space created by designer Mark D. Sikes with pieces from his collection with Henredon. If you haven't, fret not: we sat down with Mark to get all the details, plus tips for how to recreate the sophisticated and serene look in your own home.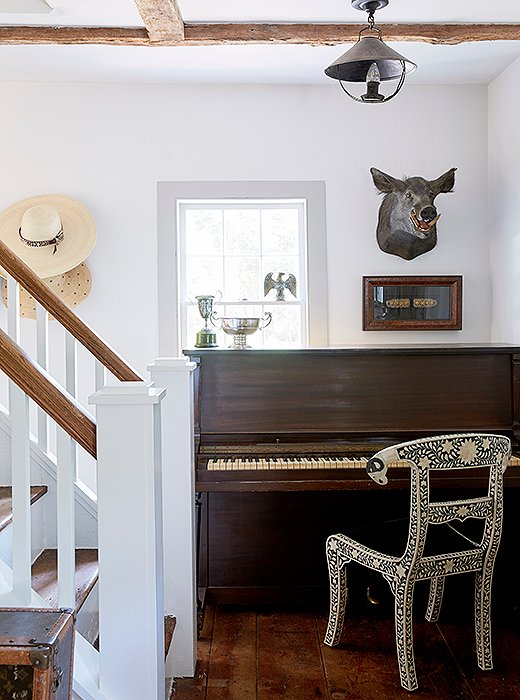 A Parting Piece of Knowledge…
Originating in India, bone-inlay furnishings have been around for centuries, painstakingly hand-crafted by artisans who create pieces that are still beloved today. The inlaid patterns aren't always made out of wood—shell, mother-of-pearl, and even plastic are common alternatives. To create the designs, craftsmen carve bone into small pieces, affix them in a decorative pattern onto a base (which is typically made of wood), and then apply a resin to fill the vacant space and create a striking contrast with the bone. You'll find bone inlay embellishing all manner of designs, on both new and vintage pieces and on everything from dressers to jewelry boxes.