What We've Been Up To…
This week's blizzard in New York had us curled up under layers of blankets drinking endless cups of tea, so it's safe to say that we're more than ready for warmer weather to hit. In anticipation, we're starting to prep our outdoor areas for entertaining, livening up the dining space with chic, all-weather finds and breathing fresh life into our sitting areas with preppy pillows and crisp, durable upholstery. Bring it on, spring. Please?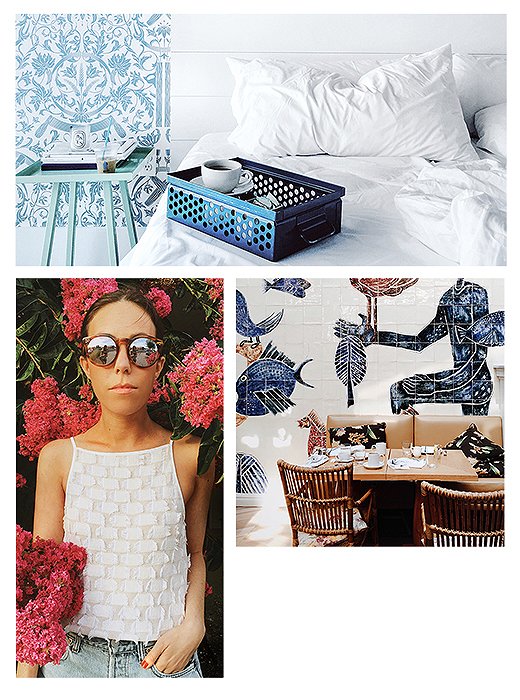 We Caught Up With…
Creative Director Amy Stone
The endlessly creative and digitally savvy Amy Stone is one of our favorite follows on Instagram. A creative director, she has consulted for brands like Veuve Clicquot and NARS Cosmetics—so she definitely knows her stuff when it comes to creating a beautiful image. A fellow decor enthusiast, we chatted with Amy about the best ways to capture interiors for Instagram. Read her tips below (and be on the lookout for our very special project with Amy debuting next month!).
Q: How do you think about light when getting an interiors shot? Is there a way to "fake" good light, either in taking the photo or through editing?
A: I love (and greatly prefer!) natural light—whether harsh sunlight for dramatic shadows or golden-hour softness—when shooting. However, interiors can be challenging if there isn't a great source. For optimal outcome, always switch off lamps, overhead lighting, and any other artificial means. Move as many obstructions away from windows as possible, too! Or, embrace the moody darkness.
I try to take the best possible raw photo I can so that editing is minimal. Bumping up the exposure too much is not a good look! However, decreasing shadows (a processing feature available in most apps like VSCO and Snapseed) helps open up an image that was taken indoors.
Q: What things do you have to consider when photographing interiors and decor versus something outside?
A: While it depends on what exactly you're shooting (portraits? still life? landscape?), I think lighting is the biggest difference. It will always be more clear outdoors. However, you'll most likely have more props and vignettes to experiment with indoors.
Q: What makes a compelling interior post on Instagram?
Interesting furniture or textiles, paint colors, and lived-in style make appealing interior photos, in my opinion. I love seeing a true glimpse into someone's space that isn't staged or overly posed.
Q: Do you follow any rules in terms of the composition of the image (i.e. the rule of thirds)?
A: Typically, I just go with my eye and do not follow formal rules. I consider myself to have visual OCD, meaning I am downright fixated on balance, proportion, scale, color tones, and "breathing room" (negative space) in photos so I just follow my (rather obsessive!) instincts.
Q: Do you have any quick tips in terms of styling an image (like straightening up/repositioning decor) before getting the shot?
A: I like for something in the shot to be a bit astray: smoking slippers kicked off below a bar cart (as opposed to perfectly placed). Bedding a bit unturned. Styled but not catalogue-perfect!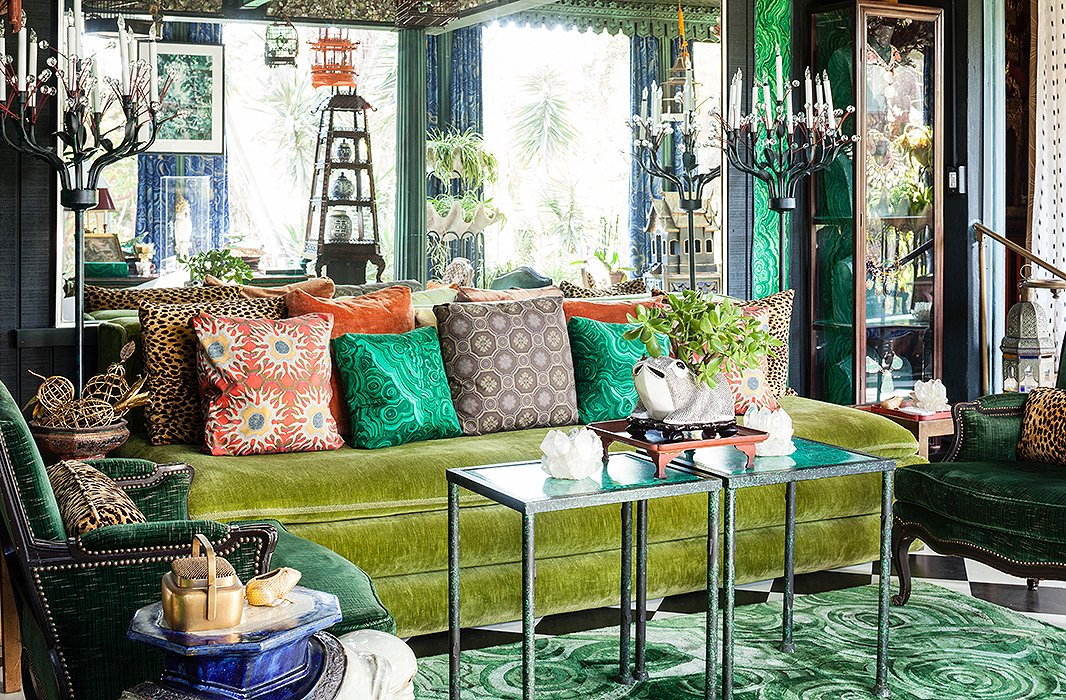 A Parting Piece of Knowledge…
Malachite—the bright green mineral beloved in interiors for its singular hue and pattern—has an equally colorful history. It rose to popularity in ancient times, worn by Egyptians and Romans as jewelry and ground into a pigment for eye makeup. In the 1830s, the Russian royal family had the Winter Palace in St. Petersburg outfitted in malachite columns with a matching fireplace. More recently, the late designer Tony Duquette had a particular penchant for the mineral, printing its motif on upholstery and fearlessly layering it in his own and his clients' homes. His legacy persists—today, you'll find malachite or its print on all manner of designs, from lampshades to wallpaper to ceramics.