What We've Been Up To…
Now that fall is officially here, we're embracing all the season has to offer when it comes to the home. And what better place to start than the porch? Pumpkins, planters full of mums, lush greenery, a classic doormat… Nothing welcomes in the season quite like an autumnal front door. Inside, it's all about being cozy—whether it's curling up by the fireplace, lazing away in the den, or whipping up a warming meal in our go-to cookware. And speaking of food, Spode's Woodland collection is perfect for serving up hearty dishes (like this incredible apple pie) all season long. Here's to your most beautiful autumn yet!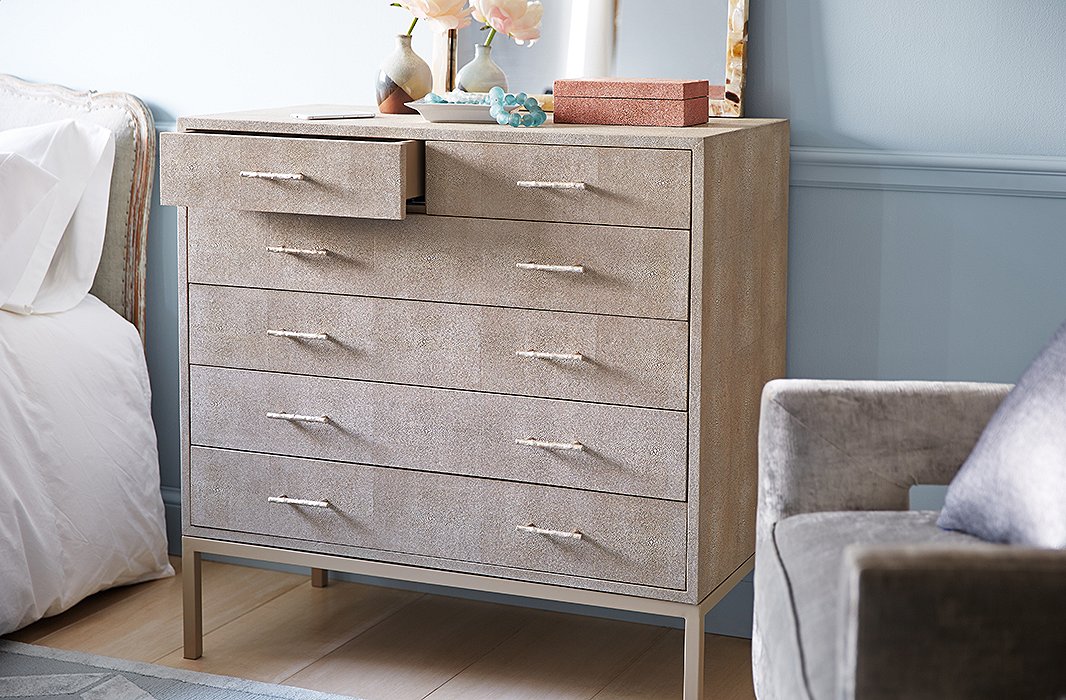 A Parting Piece of Knowledge
Shagreen, the leather made from shark or stingray skin, has long been treasured for its exotic and luxurious appearance. As a design element, it's believed to have adorned the hilts of weapons in ancient Asia, its pebbled surface the perfect material for creating a nonslip grip. But the French are credited with shagreen's rise in interiors and fashion, likely starting around the 17th century. It was particularly prized among aristocrats and was rumored to be a favorite of the famed Madame de Pompadour. Shagreen later experienced a revival during the Art Deco era, in part because its unusual texture complemented the modern lines of the times.
These days faux shagreen (made by embossing leather or vinyl with the pebbled texture of stingray skin) can be found on everything from small decorative boxes to large pieces of furniture—an animal-friendly option that's every bit as beautiful as the real thing.