What We've Been Up To…
As we move deeper into fall, we're craving a space that matches up with the season's moodier palette—but with a decidedly glamorous spin. Call it a flair for the dramatic: With jewel-tone hues, edgy accents, gilded furnishings, and sumptuous materials such as velvet and sheepskin, it's a look that pairs the cozy with the utterly decadent. How to bring it home? We've done all the legwork for you, assembling inspired collections for the entry, the office, the living area, and the master suite so that you can recreate the bold look in any room.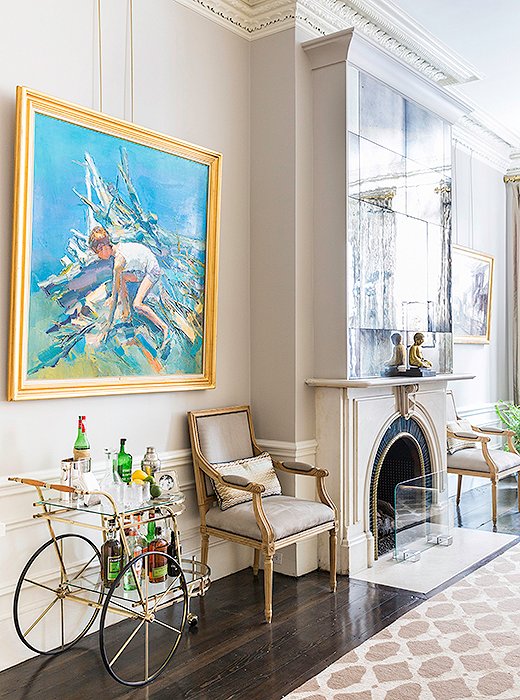 A Parting Piece of Knowledge…
The history of the bar cart has everything to do with beverages, although not of the alcoholic variety. Bar carts are believed to have originated in the Victorian era as tea trolleys rolled out into parlors to provide an afternoon pick-me-up. The carts started to be used as bars in the 1930s after Prohibition. They featured heavily in Mid-Century Modern design and continued to be popular additions to the home until the 1970s, when houses were often built with wet bars.
They've undoubtedly come back in style; it seems any self-respecting interiors aficionado has a bar cart (or two!) in his or her home. Call it the Pinterest effect, or perhaps an homage to the glamorously booze-soaked episodes of Mad Men—but no matter the reason, we couldn't be more thrilled to see their return.