What We Loved from Around the Web… 
Tour an eclectic Sonoma ranch that brings nature's beauty indoors.
An insider's look at Apple's futuristic new headquarters.
English charm meets city sophistication in this London home.
An author's journey into the remote and otherworldly forests of Japan.
We're loving this garden trend—which feels even more impactful and statement-making inside.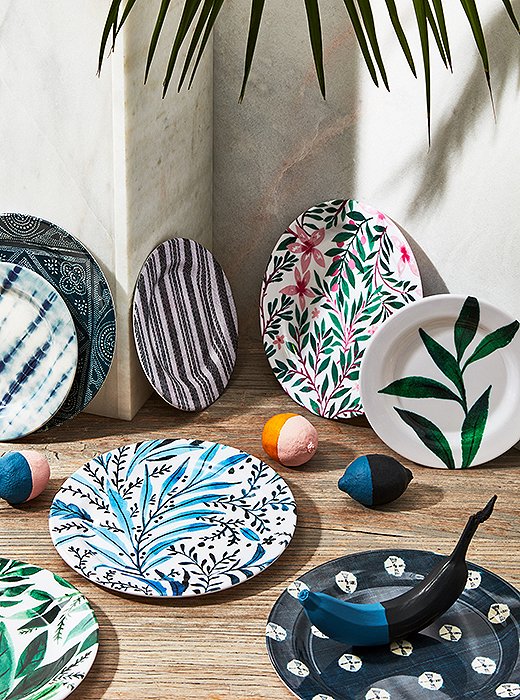 What We've Been Up To… 
If there's one thing you need for a successful summer of entertaining, it's melamine tableware. Its shatterproof material means you don't have to worry about broken glass around bare feet, and its bright colors and bold patterns are perfect for setting a festive scene. To help you get the season started, we've marked our collection of exclusive designs (created in collaboration with some of our favorite artists) 50% off. But don't delay—today's the last day to scoop up these deals. Cheers to your most stylish summer table yet!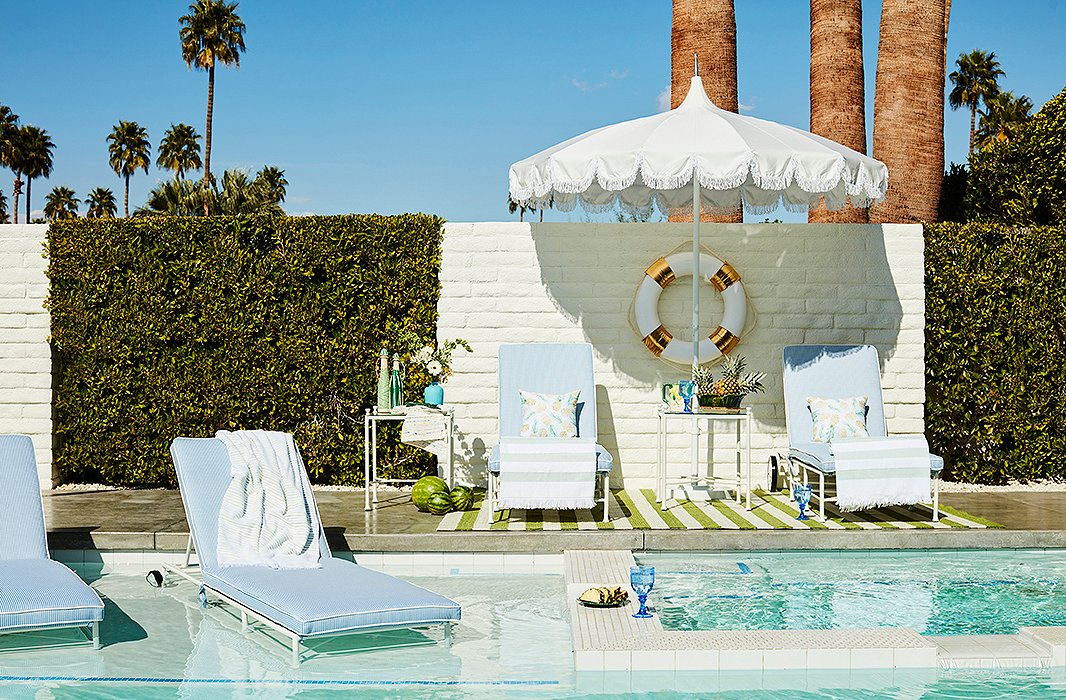 A Parting Piece of Knowledge… 
While we typically think of umbrellas as protection from the rain, the first iteration's primary purpose was to shield from the sun. The ancient Chinese, Romans, Egyptians, and Greeks—particularly those of the wealthy and ruling classes—have all been documented using umbrellas to block rays. Because these umbrellas didn't need to withstand a torrential downpour, they were often made of delicate and fanciful materials such as silk, paper, leather, and feathers. It wasn't until the 17th century that Europeans began carrying umbrellas to protect themselves from rain. (Even then, it was perceived as a more feminine activity, and men with umbrellas were often looked down upon.)
The patio umbrella—a more durable and weatherproof version of its ancient counterpart—is a summer must-have, especially if you're planning on spending time lazing around outdoors. Our collection features styles with elevated details, such as bold cabana stripes and preppy pom-pom trim, so you can while away endless afternoons chic in the shade.