What We Loved from Around the Web… 
This rosy-hued rental in Spain is what vacation dreams are made of.
Inside a home in Vermont that's the epitome of summer farmhouse style.
Catching up with the inimitable Brooke Shields.
Stripes, statement rugs, plenty of Moroccan flourishes: We're swooning over every detail inside this Marrakech riad.
An amazingly inventive take on avocado toast.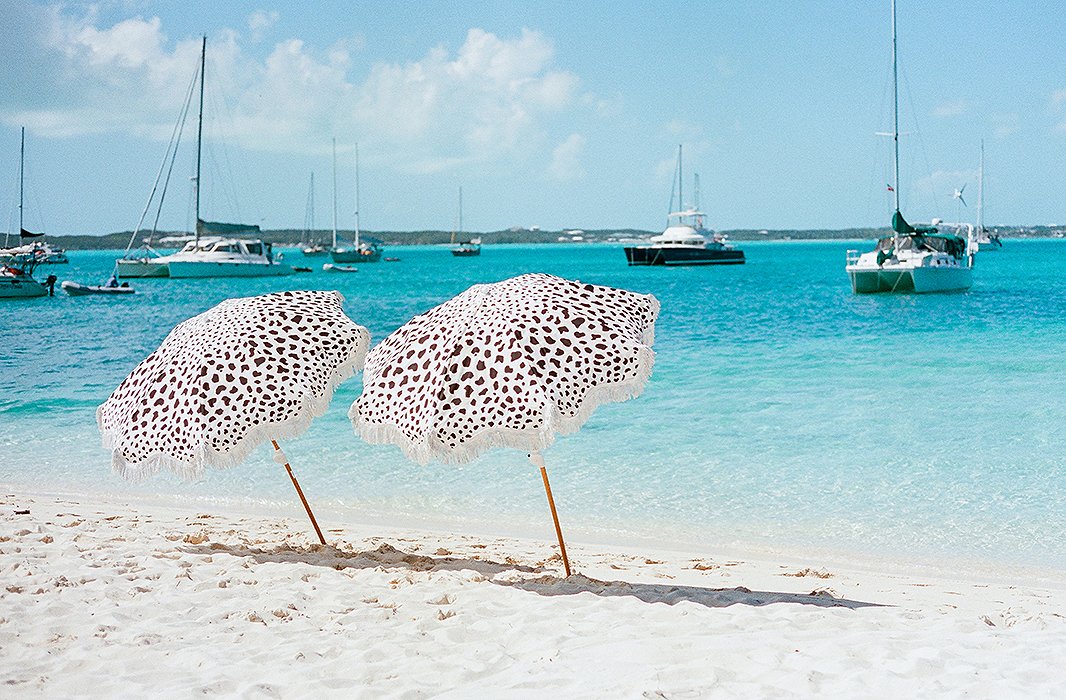 What We've Been Up To… 
It's hot, and we're heading to the nearest body of water as soon as the weekend hits—but not before grabbing some stylish must-haves for a day at the beach or the pool. First things first: No day on the water is complete without a towel, and our collection, filled with chic stripes, unique shapes, and exclusive styles, is certain to get you started on the right foot. If you're beach-bound, be sure to bring a totable umbrella and chair for comfort and shade, both of which you can find right here. For setting up camp by your backyard pool, nothing beats our hammocks, which feature chic details such as pom-pom fringe, bright colors, and bold stripes. Get ready to kick back and relax.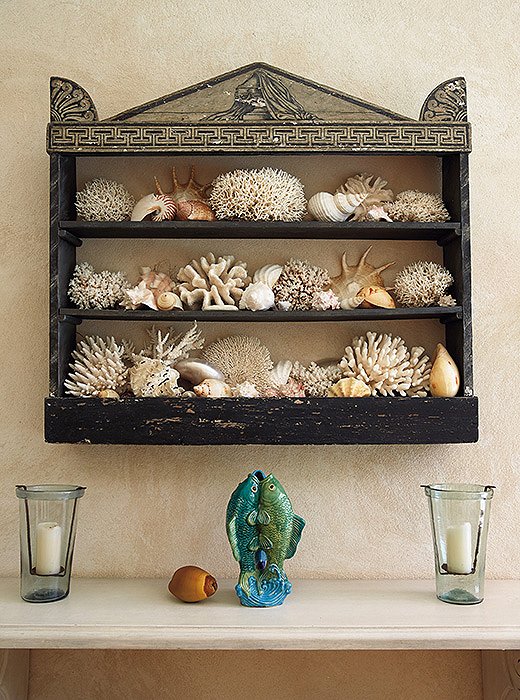 A Parting Piece of Knowledge… 
Shells may make you think of your childhood if you've ever spent time collecting them on the beach. But look back a little further, and you'll find they have a rich and culturally significant history. Thousands of years ago, small cowrie shells were used as currency in communities all over the world. Shells were also frequently used in traditional craft, especially by the Aboriginal peoples of Australia. The shell motif appears throughout history in art and architecture, most notably in Botticelli's late-15th-century painting The Birth of Venus. In the 1800s, renowned English furniture maker Thomas Chippendale included many shell shapes in his designs.
Shell motifs are still ubiquitous today—particularly as they relate to interiors. Capiz-shell lighting, inlaid serving trays, abalone napkin rings, or simply pieces combed from the beach: Whatever your taste, you're certain to find a shell-inspired style to help you bring home the sea.