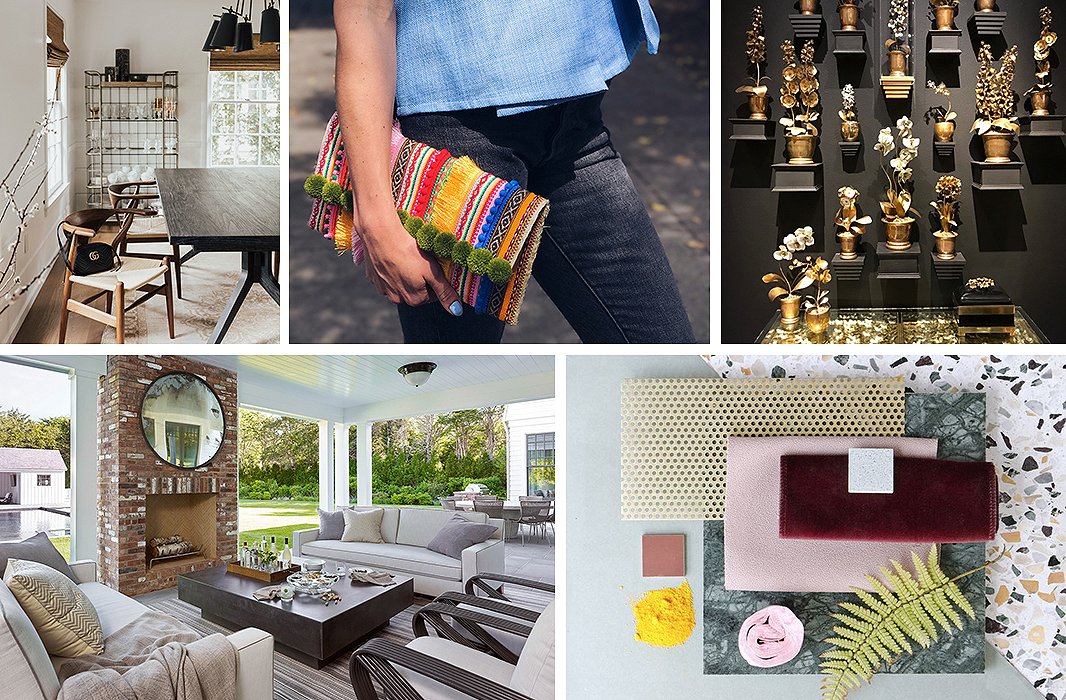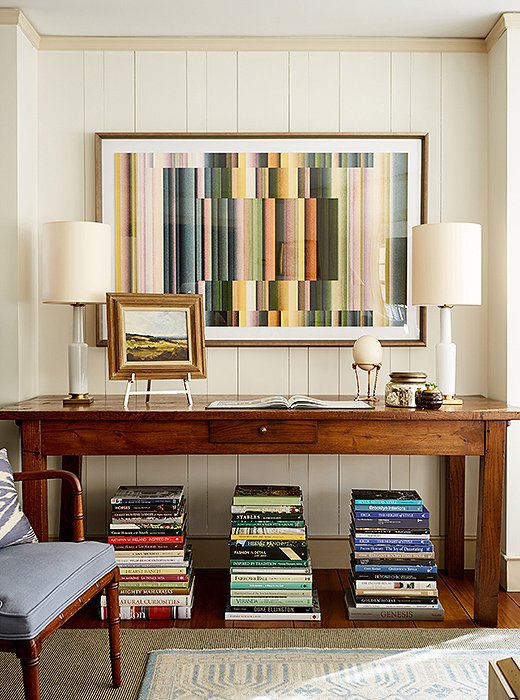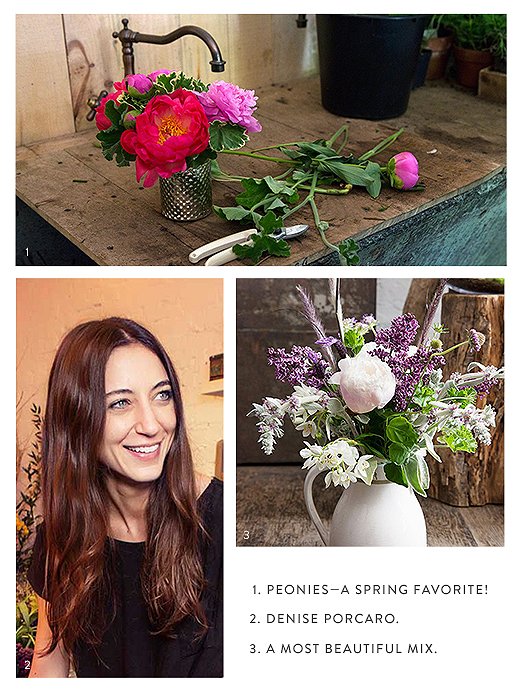 We Caught Up With…
Florist Denise Porcaro of Flower Girl NYC
Is there anything more gorgeous than spring flowers? We're hard-pressed to think of anything, which is why we hit up florist Denise Porcaro of Flower Girl NYC for tips on getting the most out of our blooms for the season. Denise is a veteran of the flower industry, creating designs both big and small for clients including Chanel, Estée Lauder, and the Plaza Hotel. Read on for a quick lesson in creating a gorgeous spring arrangement.
Q: What types of flowers do you feel really signify spring?
A: For spring, there are so many beautiful blooms—fragrant blooms at that. The heavy hitter of the season is the peony. From being in this business for 13 years, people want to know all about when we're having peonies in the shop. They also are enamored by cherry blossoms.
Q: What are your favorite seasonal greens and finishing touches for arrangements?
A: There's some beautiful greenery, like eucalyptus, that will enhance the beautiful purples that start to come out in lilac. It's nice to have those dusty blue and gray tones to highlight them. Flowering vines, like jasmine and passion vine, are really good when they start to come around, because you actually have both the [bloom] and the greenery.
Q: What's a simple arrangement that makes impact when entertaining?
A: Couple lilac and peony—they work really well together. They're both superfragrant and have a beautiful bloom, making it easy for someone who's putting together an arrangement or throwing a last-minute dinner party.
Q: What type of branches or woody varieties are you bringing in and incorporating for spring?
A: Cherry blossoms, I love, and also lilac and dogwood. Cherry blossoms can come in single cherry or regular pink—so many options. Lilac also comes on the stem and is stunning to me.
Q: Do you have any atypical vessels you're using for the season?
A: Spring allows for a lot of people to get creative. I'm into a random beautiful pitcher for a vase. You can use mason jars. Leaning vases are becoming a trend. I've found this vessel that's test-tube vases that come together in a wire mesh. You can add one or two blooms to them or a couple of scattered blooms, and it makes you look like a professional. It's always on your table; sometimes it's full, and sometimes it's not. It doesn't always have to be over the top.
Q: What advice do you have for the novice flower arranger who wants to step up his or her game this spring?
A: Stay with what's local. If you have the opportunity and are lucky enough to trim things from your garden, go that route. Be mindful that the foliage shouldn't hit the water at all—you're polluting your arrangement, because bacteria will grow quicker if there are leaves in the water.
For arranging, go easy on yourself. Stay with one or two colors, which will help it stay uniform and not feel all over the place. Have fun with it. If you want to experiment, make sure that you're not afraid of greenery, that you're not afraid of texture.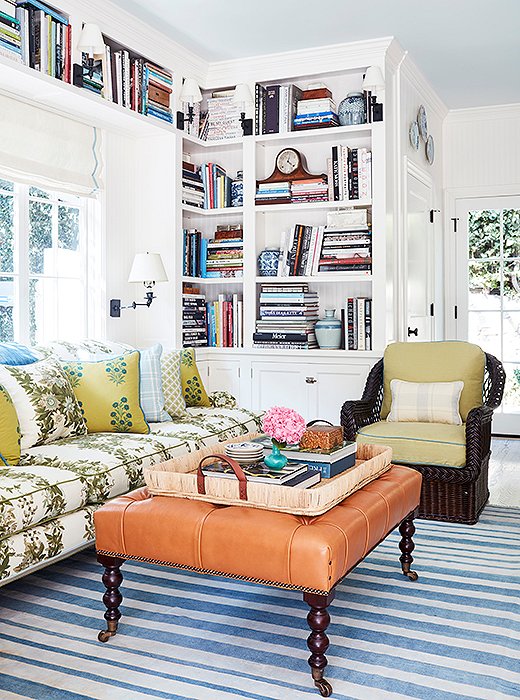 A Parting Piece of Knowledge…
It's likely that any blue-and-white striped flat-weave rug you've seen is a dhurrie. Hailing from India and steeped in a rich legacy of craftsmanship, dhurries were originally considered the poor man's version of carpet, handwoven with plain colors and motifs and meant for practical rather than decorative use. But with the advent of industrial looms, artisans began incorporating bright, colorful, and unique designs to elevate their creations and distinguish them from machine-made rugs. Over time, regional styles developed, though all are rooted in and inspired by traditional motifs. One of our favorite styles is the blue-and-white striped variety, which you can see here in designer Mark D. Sikes's home.