What We Love from Around the Web…
Gwyneth Paltrow gives a tour of Goop's California-cool headquarters.
The gloriously elegant table settings at this year's Met Gala.
A Texas home filled with bright colors and bold florals.
The London flat we'd move into in a heartbeat.
Need a last-minute escape? Here's where to travel in May.
What We've Been Up To
There's no time like the present to give your space a little refresh for the season. We're starting with the kitchen, going for a crisp, nautical vibe that channels the oh-so chic homes in the Hamptons. From there we head to the linen closet, swapping out tired towels with plush, elegant, and embroidered replacements. The bedroom comes next—and we're swooning over the new spring-inspired bedding from Peacock Alley. And last, but most certainly not least, we're upping our patio game with our gorgeous collection of durable teak outdoor furniture. Haven't had a chance to see it? Check it out for yourself.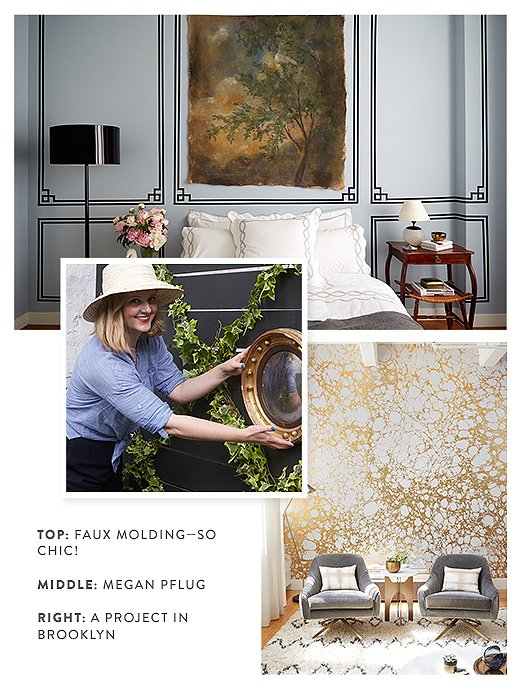 We Caught Up With… 
DIY Guru Megan Pflug
If you hang out around here, chances are you've heard of Megan Pflug, or at the very least seen snapshots of her incredible work. Megan is the genius behind our popular Weekend Decorator column, where she dreams up and executes incredible DIY masterpieces. So this week we decided to catch up with her and get a look inside the mind of one of the most creative thinkers in the game.
You've done all manner of design and DIY projects. How would you describe your personal interior design style?
I definitely have certain affinities for graphic patterns and mixing modern and traditional pieces, but I never think about that when I'm designing. I'm mostly interested in what the space calls for, what problems need to be solved. Style is a label applied after the fact.  
Your designs are always so clever and inventive. What's your process for coming up with an idea?
Believe it or not, I love looking at old interior design books. People like Madeleine Castaing, Billy Baldwin, and Dorothy Draper were so clever and inventive. Some of the things they came up with were downright insane! They were having fun, and that freedom and willingness to experiment is so inspiring.
How often do you experiment or try things just to see if they';; work? Has anything ever gone terribly awry or pleasantly surprised you?
I am always trying things. My house is always changing because it's essentially a testing ground of materials and ideas. Things go wrong all the time. It's the processes of troubleshooting a design that makes it fresh.
What are your favorite places, websites, or publications to get design inspiration?
Oh gosh, there are too many to name here. Recently I've been reading Terence Conran's The House Book and about the interior design of Alvin Lustig.
Have you always been a creator? What were some of your first projects?
My background is in fine art. I'm actually in the process of working on one of my favorite projects of all time. One of my friends, Martha Beckman, is creating custom tiles for me at the Terra Domus facility in Milwaukee. I can't wait to show the world these bad boys!
What is it that draws you to design and DIY?
Like I said, my background is in painting, and I worked as an artist my first few years in the city. However, after a little while it became obvious to me that I wanted to make one of everything. The world of interior design seemed like the perfect place to flex that muscle.
Is there a favorite project you hold particularly near and dear?
My favorites are always my new projects. I recently completed a project in Cobble Hill, Brooklyn, and I love how it turned out. As far as my Weekend Decorator projects, the ribbon molding project was one of my favorites!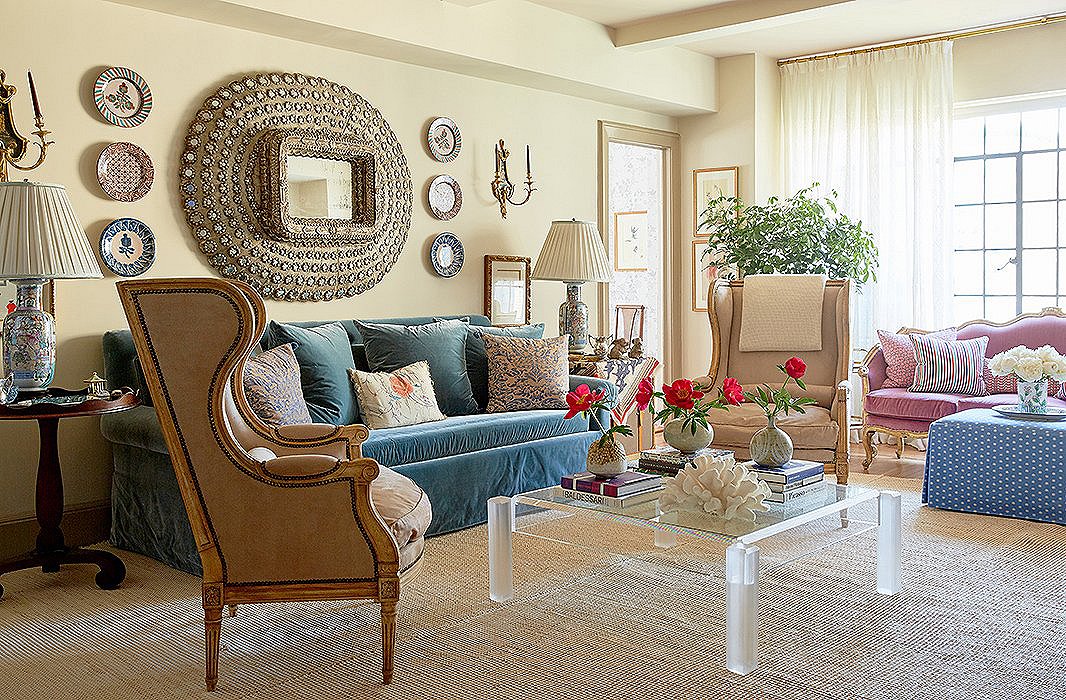 A Parting Piece of Knowledge…
Though it has a decidedly futuristic appearance—and enjoyed immense popularity in interiors throughout the '70s and '80s—Lucite has historical roots. The clear acrylic resin was developed in the '30s and immediately was used in a number of industries. Most notable, and perhaps most unusual, was its use in World War II military aircraft, where it served as windshields, gunner turrets, and more. Designers began mass-producing Lucite furnishings in the '60s, creating a host of styles and shapes that feel just as relevant today.