Let's face it: There's a lot of winter left, and we're all going to need a stack of good reads to get us through the dreary months ahead. So we polled the office to find out what our resident bookworms are loving lately. From classic literature to current best-sellers to offbeat works that'll make you think, this list has something for everyone (including those lucky enough to live in warmer climes). Happy reading!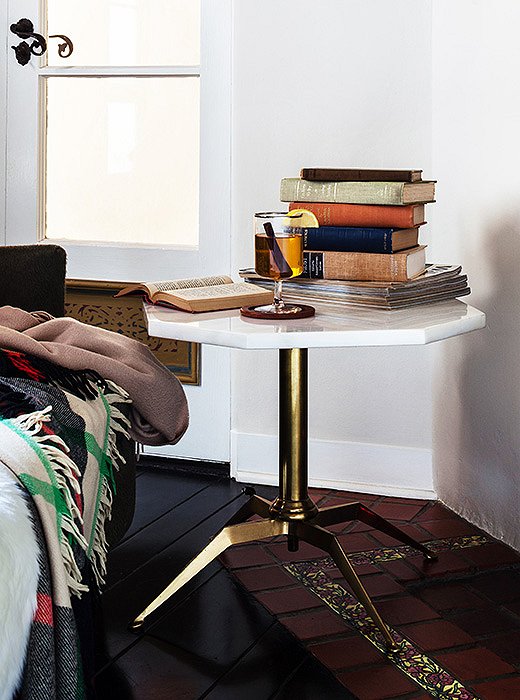 "I just finished Elena Ferrante's Neapolitan Quartet, and I have to say I haven't loved a story more than this one. You follow the lives of the characters, mostly female, and get totally sucked into their lives. I also love the imagery of a Naples neighborhood years ago, before cell phones and laptops."—Masha Badinter, post-production
"Look Both Ways by Debbie Millman connects the dots between language and the world as we see it. Easy to read in one sitting, it'll leave you feeling inspired and encouraged to think outside the box."—David Bazner, interior designer at The Studio at One Kings Lane
"I just read Sweetbitter. The story follows the life of a young waitress who starts her postcollege life working at one of New York's best restaurants. Her descriptions are so thorough that I sometimes found myself hungry while reading about the seasonal dishes!"—Lauren Swett, merchandising
"Next on my list is One Hundred Years of Solitude by Gabriel García Márquez. This year I'm focusing on reading literary classics, and I think this book's magical-realist style will be an intriguing place to start."—Elizabeth Wieck, editorial
"For a motivational read to start out 2017 I'm loving Thrive by Arianna Huffington. She rethinks how we define success and is a huge proponent of sleep, meditation, and the concept of 'unplugging'—often hard to do in today's digital age. As a data nerd I love that she backs up everything with research."—Erin Blankenship, analytics
"During the dreary days of winter I find it nice to read a book that takes me back to the sunny days of summer. I loved The Wave and The House in France, both nonfiction (my favorite)."—Whitney van der Does, interior designer at The Studio at One Kings Lane
"I'm reading All the Single Ladies by Rebecca Traister. In addition to being named after a Beyoncé song, it's a fascinating history of the rise of unmarried women in America and the huge way that single and late-marrying ladies are impacting American society. It goes into the history of the forces that led to women's liberation (sneak peek: we all owe a lot to manifest destiny, industrialization, and the Civil War) and talks a lot about the ways in which single women have been important drivers of social progress throughout the course of American history."—Teresa Galli, site merchandising
I preordered 'The Little Book of Hygge: Danish Secrets to Happy Living' and can't wait to read it!
Discover Our Library Must-Haves