"Working Women Wednesday" is a series in which we profile leaders in their field, shedding light on who they are and how they've achieved success.
With roots in Northern California, Katie Ridder is a New York-based designer who merges the stylistic qualities of both coasts with conviction and grace. Known for bold color choices, an eye for embellishment, and a global aesthetic grounded in American prep, she has amassed a list of clients located everywhere from Switzerland to California. She recently worked with Mindy Kaling on both the interior and the exterior of her Hancock Park home, selecting everything from the paint colors inside to the beach towels poolside. How did she attain such success? By sticking to a few surprisingly simple ways of thinking, eloquently outlined in her own words below.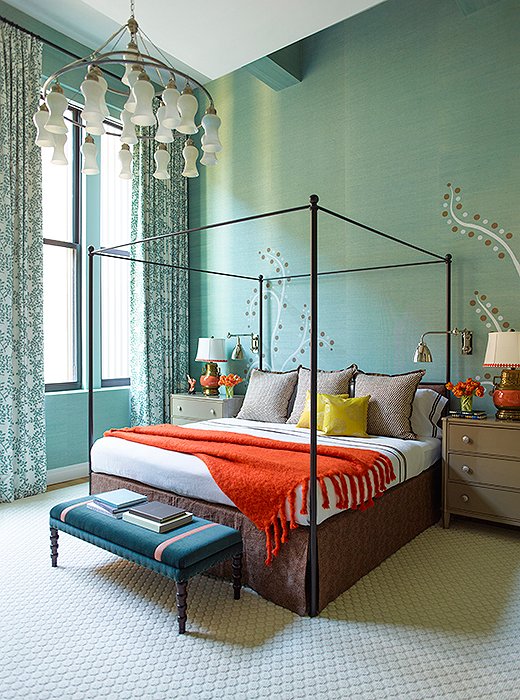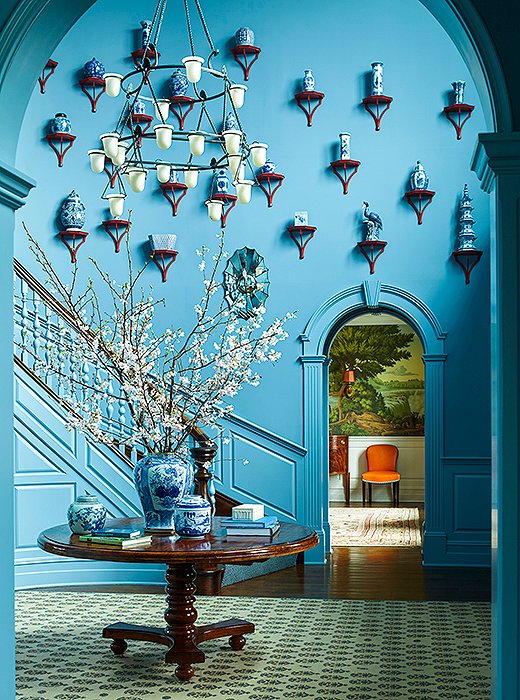 You started your career as an editor at House Beautiful. Do you think your editorial experience influenced your approach as a designer?
I think it did. [Editorial] was a great background for me, as I was able to follow other designers around and see things through their eyes. It was sort of like being an assistant for many different designers, which was helpful as I didn't go to design school and opened my own office straight from working in magazines.
What lessons did you learn during that time?
There were so many. The photographer Karen Radkai taught me about how things work spatially. She used a Hasselblad camera—where you have to look through the top and the image appears upside down—and you really had to pay attention to shapes and spacing in order to understand what was going on. When I wasn't looking she would do things like put a bottle of Coca-Cola on the mantel, then tell me to look into her camera and tell her how she changed the picture. Since everything was upside down and in black and white, it really helped train my eye and look at rooms in an entirely different way.
It sounds like incredibly detailed work.
It was. I was also in charge of credits for the back of the magazine. A lot of times when we did a story I would just be given the pictures and no other information. If I was crediting a fabric, for example, the designer would often be too busy to tell us the name of the fabric house, so I'd have to guess what it was, and then go to the D&D Building, show it to people there, and ask around until I could confirm the answer. It was a lot of work, but it was a great training ground, as it taught me how to look at the smallest details within a fabric to give me a clue of where it was from.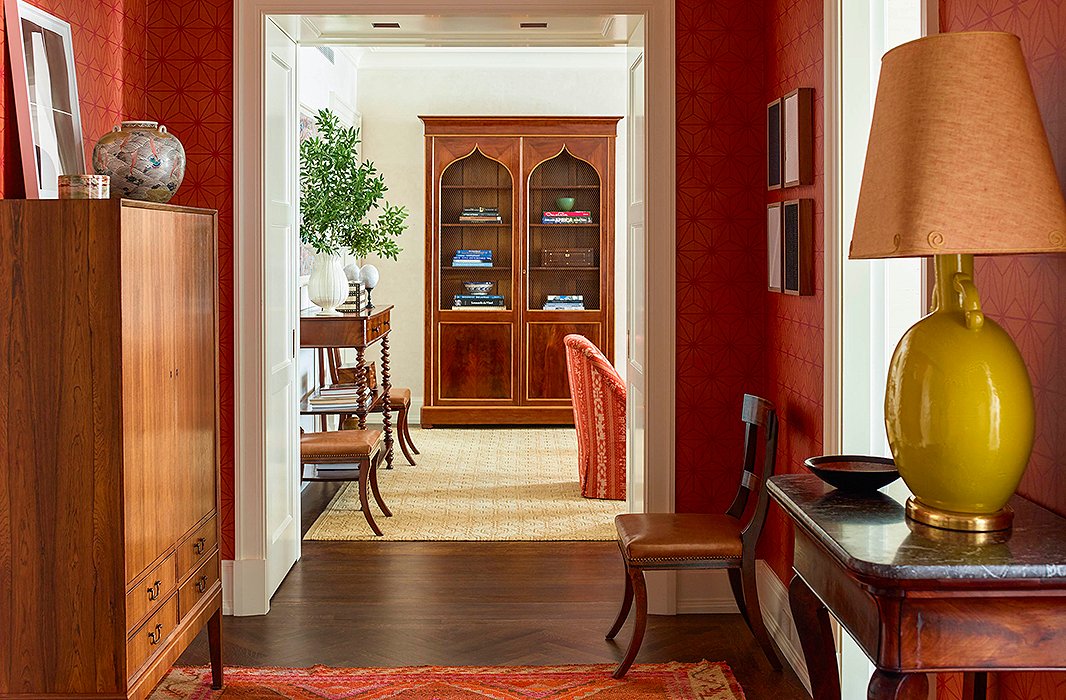 Are there any lessons from childhood that you still carry with you today?
My parents would always tell me "If you say you're going to do something, then do it." I was held accountable, and I still feel very strongly about that mentality. Everybody thinks [design] is just about taste, but it's hard work… it's important to be industrious and get things done.
The vision is one thing, and the follow-through is another.
The business part of decorating is a huge part of it—being organized and punctual, doing things when you say you're going to do them, coming up with a plan and sticking to it.
What qualities make for a good designer?
It's really important to be a good listener so that your client trusts you. And you gain that trust through understanding who they are and having them feel confident that you've heard them and that you're giving them what they want. No one ever just hands me a fabric swatch and says, "I want this for the chairs, this for the sofa, and this for the drapes." That's my job, those are things for me to figure out, so I like to interview people to learn what their ideal space would be. Do you like pattern? Flowers? Contemporary? Cozy? These are all things I ask to better understand a client and how they live.
What are your thoughts on trends?
I don't know why, but beyond paint colors I don't even notice them. It's just not how I see things.