Holiday happy hour starts here. Below, we've tailored recipes to the types of fetes we're hosting this season, from last-minute cocktails to the perfect sips to serve guests after a sit-down dinner. Get ready to unlock your inner mixologist.
Last-Minute Drinks
Having a few friends over after work? Make like a mixologist and use the opportunity to shake up cocktails for everyone. A squeeze of Meyor lemon juice is what gives this cocktail its delicious zing, so be sure to keep a few lemons on hand (plus, they just look pretty don't they?).
Maple Bourbon Sour
Makes 1 cocktail
Ingredients
2 ounces best-quality bourbon (we used Bulleit)
1 ounce fresh-squeezed Meyer lemon juice
1 ounce maple syrup
Rosemary sprigs and orange peels, for garnish
Directions
Add all ingredients except garnishes to a cocktail shaker filled halfway with ice. Shake vigorously, then pour into an ice-filled rocks glass. Garnish with rosemary springs and orange peel.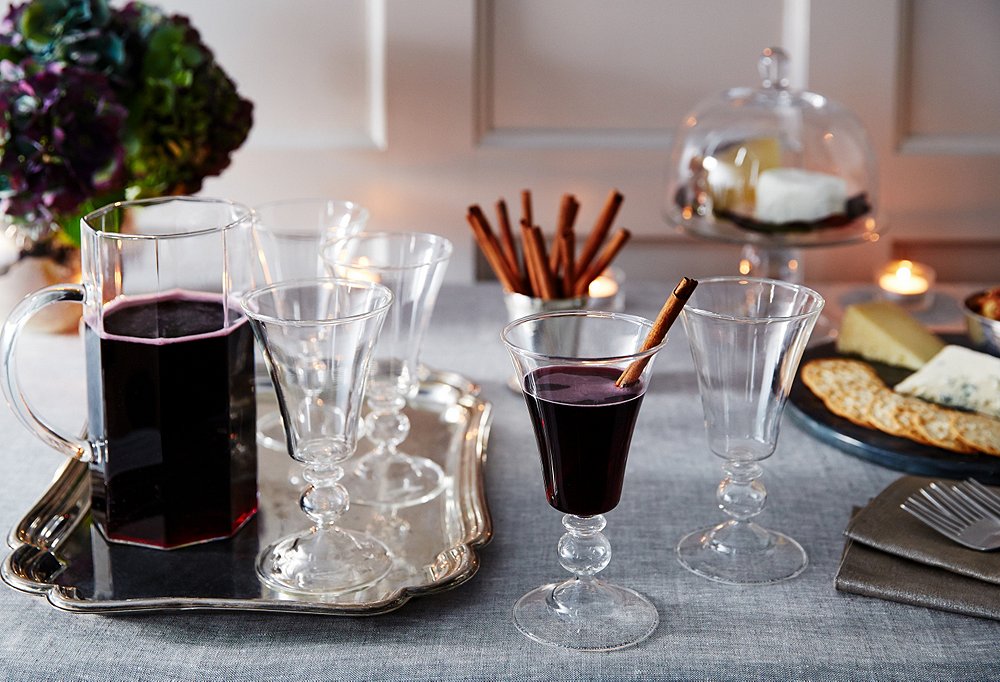 Holiday Cocktail Party
A premixed punch is a fun, distinctive drink to offer guests at your holiday soiree. It also means you'll have time to socialize rather than mixing drinks all evening. Create a self-serve station by the snacks (since you know people will flock there). If you're feeling ambitious, you can also circulate with a small pitcher to offer refills as you mingle.
Spiced Lambrusco Punch
Serves 6 to 8
Ingredients
3/4 cup ginger brandy
1 tablespoon mulling spices
1 bottle Lambrusco, chilled
1 1/2 cups sparkling pink lemonade, chilled
Cinnamon sticks, for garnish
Directions
Warm ginger brandy and mulling spices in a small saucepan over low heat for about 5 minutes; set aside to cool. Strain infused brandy into a pitcher and chill. To serve, add Lambrusco and lemonade to pitcher and mix well; serve alongside cinnamon sticks for garnish.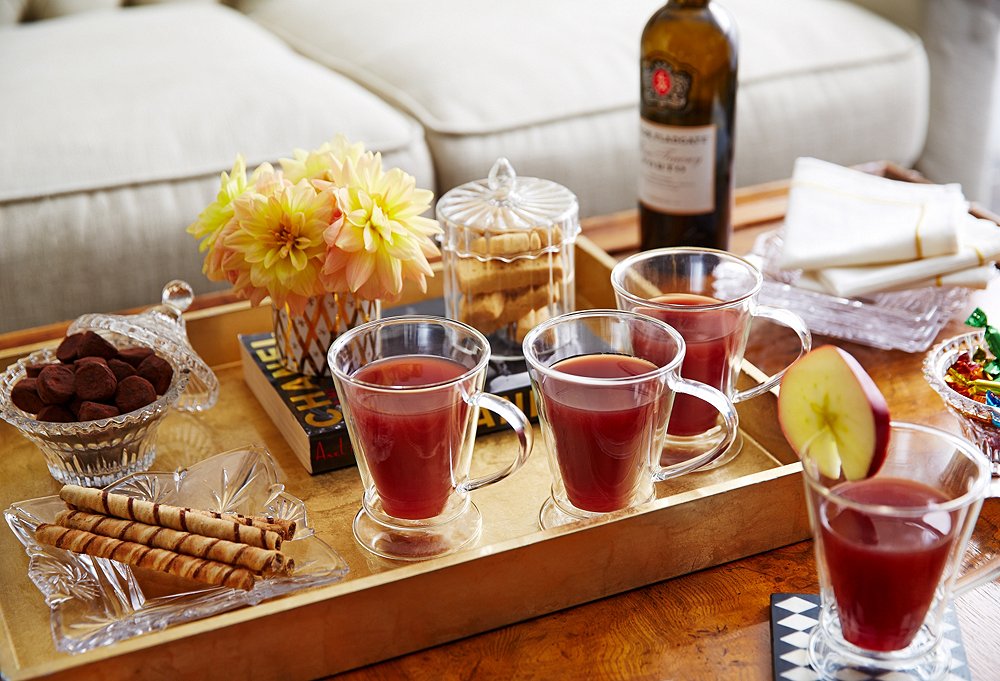 Sit-Down Dinner
Just because the meal is over doesn't mean the party has to end. Keep it going by moving everyone to the living room for a nightcap. Take a cue from fine dining and surprise with truffles and other sweet treats (side note: ours are all store-bought).
Spiked Hot Cider
Serves 4
Ingredients
2 1/2 cups tawny port
1 1/2 cups fresh apple cider
Apple slices, slit and tossed in lemon juice, for garnish
Directions
Warm port and cider in a small saucepan over low heat for about 5 minutes. Immediately pour into mugs and garnish with apple slices.