When creating a home we love, it's easy to focus almost exclusively on how it looks, how functional the layout is, and how the furnishings feel. Of course, those are all hugely important. But so is your home's scent. Our olfactory sense is the one most closely related to emotion; the fragrances of lavender and jasmine, for instance, have been shown to encourage relaxation and even sleep.
It stands to reason, then, that if you've decorated your living room in a minimalist, modern style, you'd probably prefer a diffuser with a simple, clean scent; if you favor boho chic, you might opt for candle with a spicy fragrance. Below, we've selected a few home fragrances that complement popular styles. Of course, what's most important is surrounding yourself with a scent you love, regardless of whether it "matches" your decor.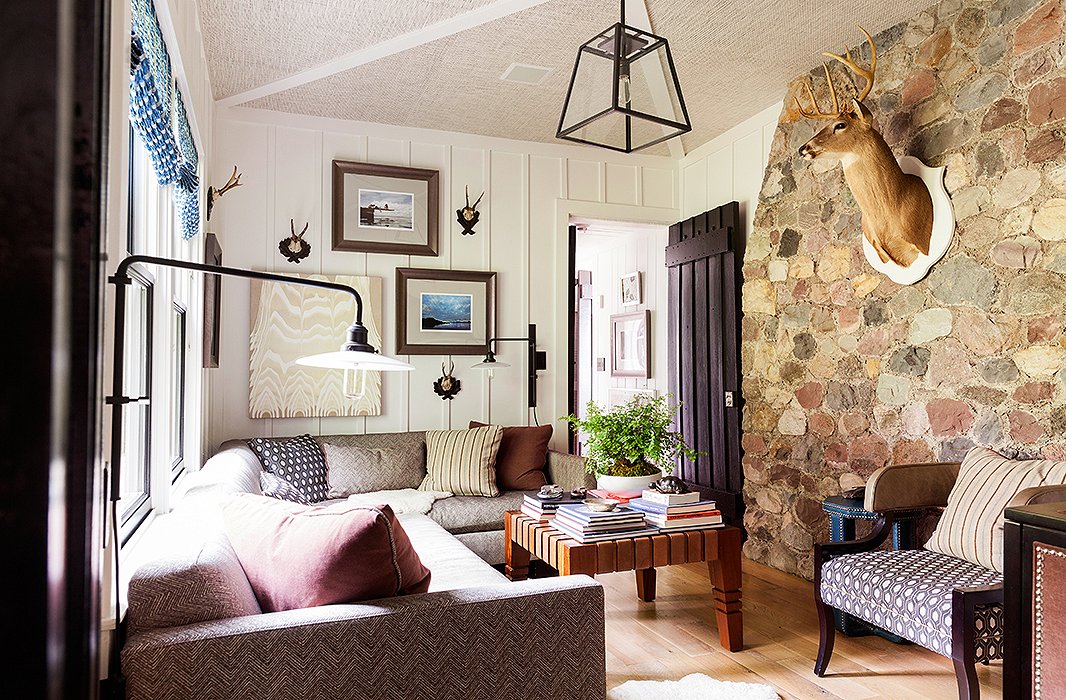 Rustic Pleasures
Earthy, woody notes—pine, fir, moss—play up the down-home pleasures of weathered wood trestle tables, ladder-back chairs, hide rugs, and reed storage baskets. So do floral scents, especially when grounded with warmer, earthy tones. A few to try:
• Vermont Wood Fir by Farmhouse Pottery. Obviously fresh balsam fir is a key note here, but touches of cedar and pine enrich the fragrance; while it calls to mind the excitement of hunting for a Christmas tree, it's a welcoming scent outside of the holiday season too.
• Feu de Bois by LAFCO. Feu de bois is French for "wood fire," and with its blend of pine warmed by frankincense, leather, and sandalwood, this fragrance evokes all the delight of logs crackling in a fireplace accented with a dash of sophistication.
• Women by Baobob Collection. Moss notes entwined with rose and magnolia keep this fragrance from coming across as too flowery. Bonus: The hand-poured candle comes in a beautifully decorated handblown glass.
• Berry Breeze by Eightmood. If you've ever wished your home looked out onto a forest lush with trees, wildflowers, and berries, you'll love this fragrance: Galbanum, a scent that's both green and woody, mingles with blackcurrant and mango, lily of the valley and rose, pine and caramel.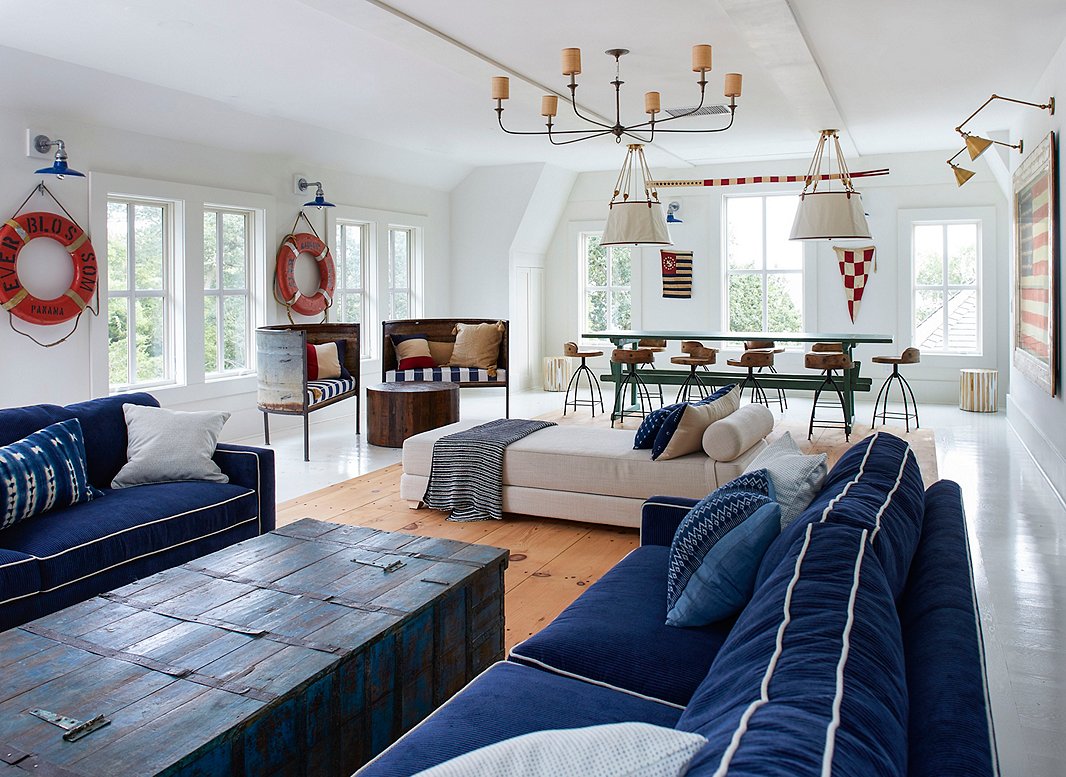 Salt-Kissed Breezes
The simple silhouettes, brass and jute accents, and generous helpings of blue and white that are hallmarks of coastal style deserve an equally unfussy, breezy scent—such as…
• Sea & Dune by LAFCO. The name pretty much says it all, with dashes of sweet blue lotus and beach grasses, along with a hint of ginger.
• Sea Salt & Kelp by Northern Lights. Vetiver and grapefruit, along with the titular elements, give this scent its vivacity, while amber and oak moss provide just enough earthiness.
• Salta by Cire Trudon. This fragrance doesn't have sea-specific notes, but it is fresh and sunny, thanks to the trifecta of grapefruit, hyacinth, and vetiver.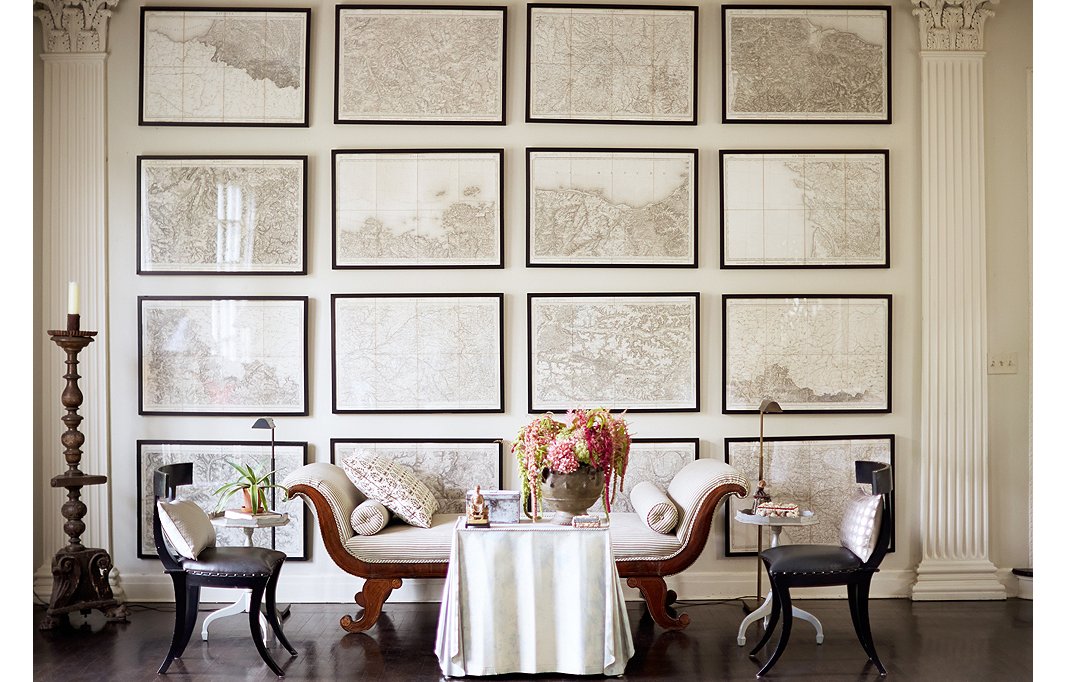 Classic Refinement
What would Downton Abbey, a chic apartment in Paris's Sixth Arrondissement, or a Tuscan villa smell like? We imagine a floral scent with enough woody, spicy, and green notes to ensure an ambience of timeless sophistication. Any of these will fit the bill:
• Trianon by Cire Trudon. It's not clear whether this heady fragrance was inspired by Le Grand Trianon, a palace on the grounds of Versailles, or the humbler (though still quite grand) Petit Trianon, also within Versailles. But with its top notes of delicate cyclamen and lusty galbanum and middle notes of hyacinth, rose, and other blooms atop a musk base, it would complement either.
• Cashmere by Eightmood. Crisp vetiver, spicy vanilla, and warm woods add complexity and depth to a floral bouquet of freesia, mimosa, peony, magnolia, and  orchid.
• Chamomile Lavender by LAFCO. Bergamot, which gives Earl Grey tea its sprightly citrus undertones, is a key element of this fragrance, along with the titular chamomile, lavender, sage, eucalyptus, and for a whisper of intrigue, patchouli. The lavender makes this especially well suited for a bedroom.
• Ernesto by Cire Trudon. Layered atop a base that includes amber, moss, and leather, notes of clove and oak, bergamot and grapefruit make this a rich but never overpowering finishing touch to a study or a living room.
Multiculti Maximalism
What goes with Moroccan lanterns, Oushak rugs, Chinese ginger jars, hand-carved teak furniture from Indonesia, and Mexican serapes? Pretty much anything, if you're a fan of the boho look. But we think fragrances redolent of spices, woods, and flowers we've never seen in a local garden are most appropriate.
• African Rainforest by Ngala Trading Co. The sweet scent of Cape snowbush, a flowering shrub indigenous to southern Africa, mingles with an array of spices to create a serene fragrance that will doubtless seem exotic—invitingly so—to most of us in the Northern Hemisphere. The candle comes in a ceramic vessel reminiscent of an ostrich-size Fabergé egg inlaid with ostrich eggshells and trimmed with pewter.
• Fumo di Oppio by Erbario Toscano. White musk serves as the base of this quietly sultry fragrance, with heart notes of cedar and sandalwood topped with dashes of cumin, cardamom, and cinnamon.
• Encre de Chine by Baobob Collection. The warmth of sandalwood and the grassy freshness of vetiver are embraced by a hint of rich jasmine in a scent that illustrates how the whole is often greater than the sum of its parts.
• Abd el Kader by Cire Trudon. Cire Trudon's fragrances are made in France, but this scent evokes the Mediterranean Maghreb in all its olfactory glory. Notes include spearmint, apple, clove, ginger, jasmine, and vanilla.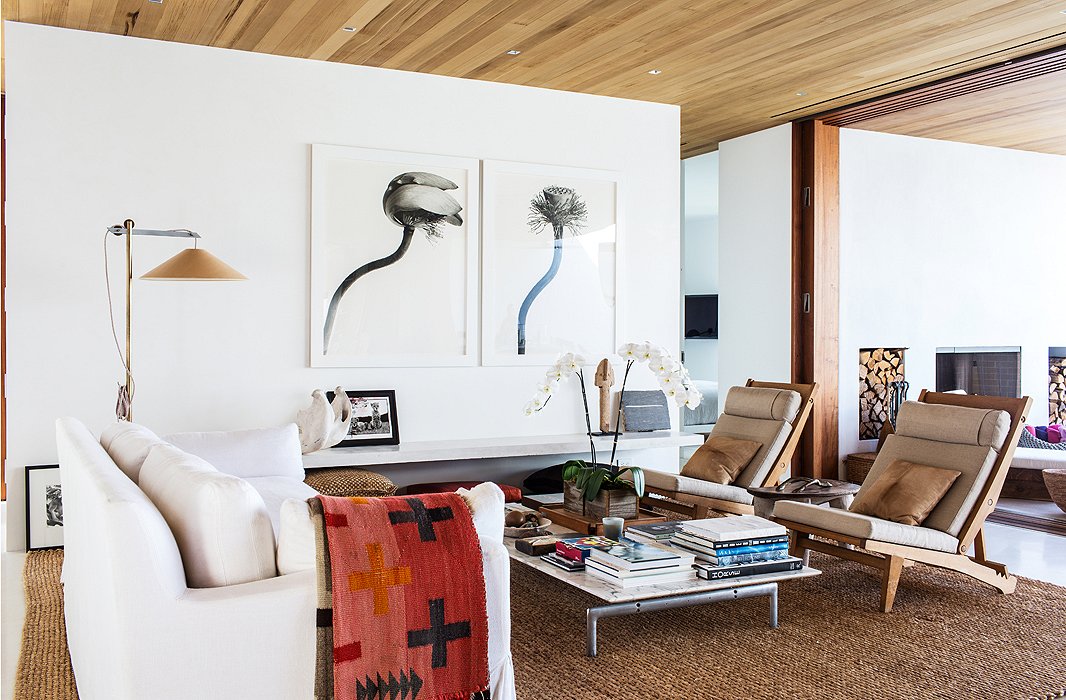 Modern Serenity
Streamlined silhouettes, muted colors, and organic textures create a contemporary oasis of calm, one that is best complemented by a clean, simple scent.
• Fresco by Sferra. A medley of oolong tea and bergamot, chamomile flower and peony, this soothing fragrance from the renowned linens maker is just as pampering and luxurious as you'd expect.
• Clary Sage by Qualitas. Even if you typically don't like one-note fragrances, you'll like clary sage.  Used in aromatherapy for its calming effect, its scent is at once green and floral, with just a hint of spice.
• Eden Forest by Baobob Collection. Grapefruit adds a sparkling note to the warmth of this fragrance's green tea and ginger base.