Wine Country Harvest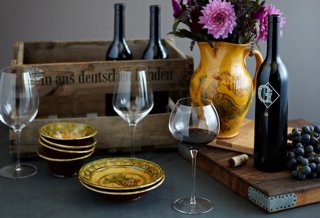 Wine Country's Peak Season
Fall for the Harvest
In some places, October means changing leaves and donning tweeds, but in the Napa Valley and Sonoma, it's all about the harvesting of the grapes. Here are a few of our favorite ways to bring home the harvest no matter where you live.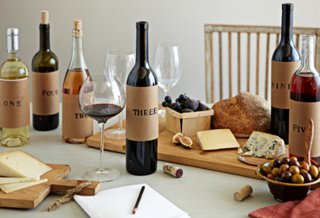 Wine-Tasting Party
Take the stress out of hosting by asking each guest to bring a bottle or two of his or her favorite varietals.

Tip: For a bit of blind-tasting fun, cover the wine labels with kraft paper and number each bottle. End the evening with the big reveal.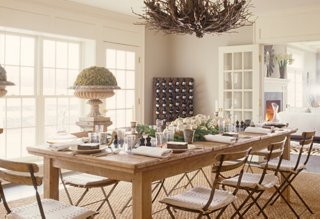 Bring the Cellar Home
A few simple touches can channel the laid-back vibe of wine country in your space. A farmhouse table screams vineyard but looks great in any dining room. Also, consider keeping wine on display rather than stashing it away.

Tip: Storing bottles in the dining room keeps them within easy reach for entertaining and can add visual interest to an empty corner.
—
Photography by William Waldron
Courtesy of The Interior Archive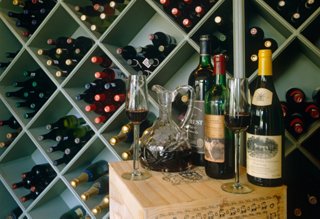 Get Schooled on Wine
If learning more about wine has been kicking around on your to-do list for a while, now is the time to spring into action.
The Culinary Institute of America
offers classes at its Napa Valley campus on the West Coast and its Hudson Valley campus in the East.
Tip:
Somewhere in between? Pick up a copy of the institute's aptly titled book
WineWise
.
—
Photography by Fritz von der Schulenburg
Courtesy of The Interior Archive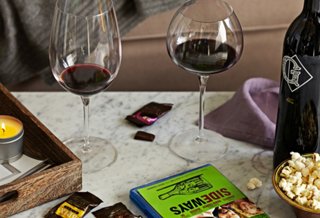 Watch Sideways…Again
Sure, it's technically set in Santa Barbara, not Napa, but Paul Giamatti as a tortured wine aficionado is so good we're willing to make an exception. Of course, it's only right that any viewing be accompanied by a good bottle of wine.

Tip: A fine glass of wine calls for more-refined movie nibbles. Adding truffle butter to your standard popcorn will make for a gourmet-approved snack.
Take a Trip
If the harvest is calling your name, why not experience it firsthand? While you're in town, be sure to check out the newly redesigned Ram's Gate Winery in Sonoma Valley, which tapped tastemaker Orlando Diaz-Azcuy for its new look. Other must-sees are the Oxbow Public Market and any one of Thomas Keller's four restaurants in the area.
—
Photography by Rocco Ceselin
Images Courtesy of Ram's Gate Winery, Oxbow Public Market, and Bouchon Bakery
Love Wine Country Style? Click our Like button for more sales like this.
}