Legend of Asia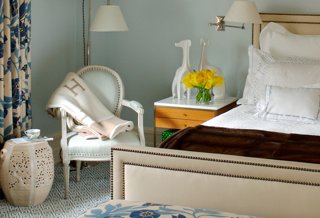 Decorating with
Garden Stools
Don't be fooled by their short and stout stature—garden stools are the unsung heroes of home design. With so many uses and styles, designers tuck them into just about every space imaginable.

Here, bedroom chair meets garden stool for the perfect reading nook.
—
Interior by Timothy Whealon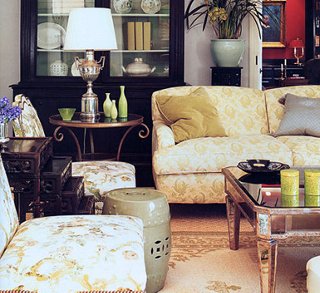 Living Room
Whether your guests are in need of a seat or place to set their drink, the lightweight garden stool is ready to serve at a moment's notice.
—
Interior by Mary McDonald
Bathroom
In its durable glazed finish, a garden stool can handle even the most humid of rooms. So go ahead, leave it by the tub; it's a great little perch for stacking extra towels.
—
Interior by SPI Design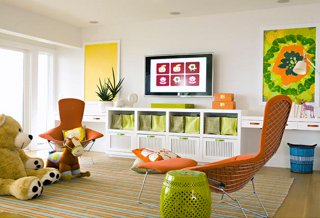 Kids Room
In an array of jaunty shapes and punchy colors, these stools are an unexpected, yet totally fitting, addition to a children's room.
—
Interior by Bonestreet Trout Hall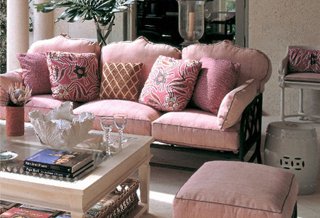 Outdoors
Staying true to their name, garden stools are at home in the yard. But unlike most of the teak and wicker furniture on the market, these all-weather seats add shimmer and sophistication to the great outdoors.
—
Interior by Bunny Williams
Love Legends of Asia? Click our Like button for more sales like this.
Click Send to email privately to a friend.
}