Kim Fiscus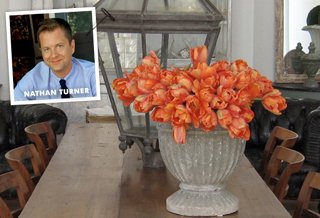 MY GO-TO SOURCE FOR ANTIQUES
Kim Fiscus
I've been frequenting Kim Fiscus' store for years—even before I had a shop of my own. Specializing in 18th- and 19th-century European antiques, she offers pieces with the patina, heart, and soul every room needs.

Let me show you around her San Francisco shop (I send all my friends here) and give you a glimpse at the chic finds in her upcoming sale.
—
PORTRAIT PHOTO CREDIT: Johnny Nicoloro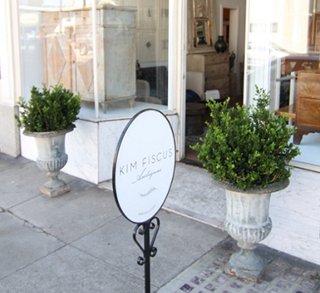 Come On In
In the superhip Cow Hollow neighborhood, behind those classically San Francisco bay windows, lies Kim Fiscus: Antiques for Home and Garden. When you walk in it feels so perfectly sophisticated and casual all at the same time.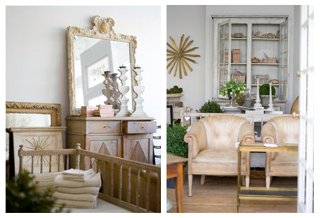 Patina Perfect
Kim buys what she likes, and lucky for me, we happen to like a lot of the same things. I particularly love her painted furniture. From Swedish to French to Belgian, she has the best of the best.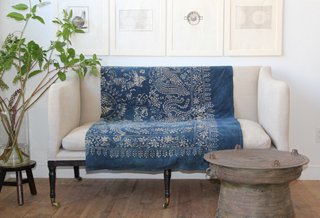 Global Touches
European antiques may be Kim's specialty, but her travels to more far-flung places keep the store peppered with eclectic finds. Yummy exotic textiles, her famous shell boxes, and unexpected finds like this rain-drum side table keep me coming back for more.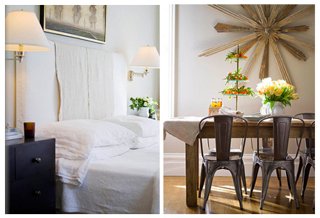 Beyond Her Store
Just like the casual elegance of the things she sells in her store, Kim's home feels decorated in a nondecorated way. Her antiques aren't intended for museums; they are meant to be enjoyed every day.
—
Love Kim Fiscus? Click our Like button for more sales like this.
Click Send to email privately to a friend.
}