Surya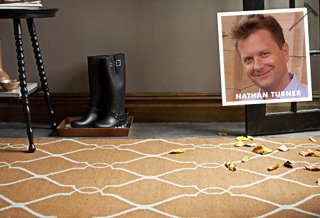 My Go-To Source for Rugs
Surya
Rugs are the foundation of a room, and if you have that stylish start, you really can't go wrong. I adore Surya rugs because they give you such great value for a premium product. Their gorgeous high-pile and flat-weave carpets fit into so many design environments—they look as fabulous in a room with an ethnic vibe as they do in a traditional space.

For some help finding the perfect rug (or rugs!) for your home, here are some of my carpet shopping tips and decorating tricks.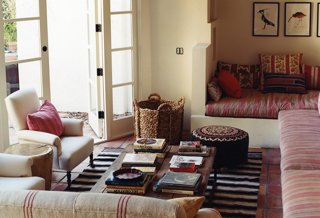 The Size of the Matter
When you're trying to decide what size rug to buy, think about how you want to define your space. If you want a cozy feel, get a small carpet to nestle in front of the sofa. Want to expand the space? Go for something big that all the furniture can sit on.
—
Photography by Coleina Rentmeester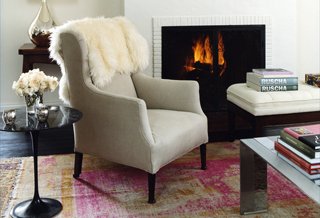 Pattern and Color
A patterned rug is a great way to bring another layer of interest into a room. People are usually afraid of bright colors and patterns, but you have to remember that most of the rug ends up being covered with furniture, inevitably toning them down. Even if you think a beautiful bold rug will be too much, try it. It might be just what the space needed.
—
Photography by Coleina Rentmeester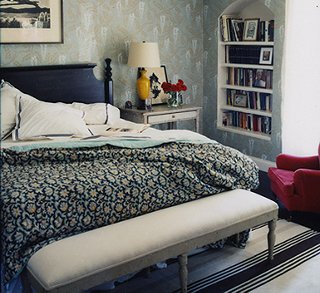 Style Pick
Flat-weave dhurries are a look I turn to over and over—especially in stripes. You really can't go wrong with a stripe. Dhurries are so durable and always offer such a bang for your buck.
—
Photography by Coleina Rentmeester
Layer It On
I really like layering rugs of various textures. I often use a natural sisal to cover a whole room and then add on smaller, more colorful rugs to define seating areas.
—
Photography by Stefanie Keenan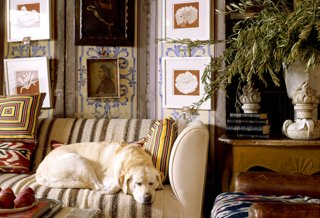 Beyond the Floor
With so many amazing patterns, textures, and colors, sometimes rugs are pretty enough to deserve a more prominent spot in the room. If I find a carpet I really love, I'll show it off on the back of a sofa or bench.
—
Photography by Miguel Flores-Vianna
Love these Rugs? Click our Like button for more sales like this.
Click Send to email privately to a friend.
}