Harris Kratz
TASTEMAKER TAG SALES: Furniture, Accessories & Vintage Finds
Harris Kratz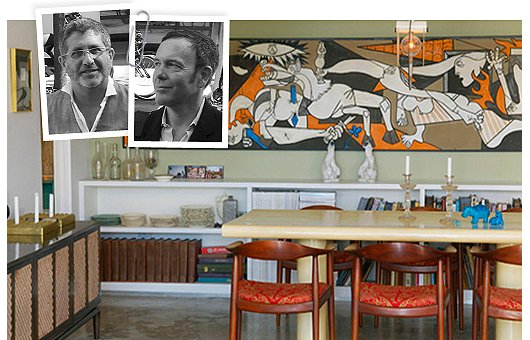 Paul Kratz and Jay Harris, owners of New York City's Harris Kratz, take entertaining in their home every bit as seriously as they take midcentury antiques at the New York Design Center. From a sit-down dinner for eight to a relaxed evening grazing around the kitchen, it's about an attitude: candlelight and silver, yes; finger bowls and doilies, no. "It's a myth," they say, "that New Yorkers eat every meal out." They curated this Tastemaker Tag Sale to add sparkle to all your festive gatherings.
Unless otherwise noted, these pieces are antique, vintage, or gently used.
Click our Like button if you love Harris Kratz on One Kings Lane.