Maienza - Wilson Design
TASTEMAKER TAG SALES: Elegant, Eclectic International Finds
Maienza - Wilson Design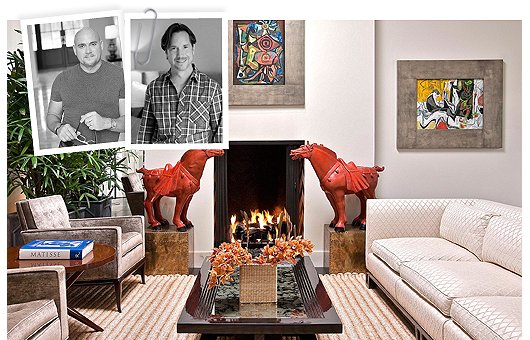 A globetrotting dynamic duo of design, John Maienza and Gregg Wilson use their collective architecture, decorating, and building backgrounds to create sumptuously comfortable spaces for design seekers from around the world. Finding all manner of art and design inspiration wherever they alight, they procure sought-after antiques, unusual collectibles, flea market finds, and everything in between. Their elegant, eclectic international style—at once wow! and comfortable—makes the distinction between something you merely want and something you covet.
Unless otherwise noted, these pieces are antique, vintage, or gently used.
Click our Like button if you love Maienza - Wilson Design on One Kings Lane.