Trove Decor
TASTEMAKER TAG SALES: Furniture, Accessories & Vintage Finds
Trove Decor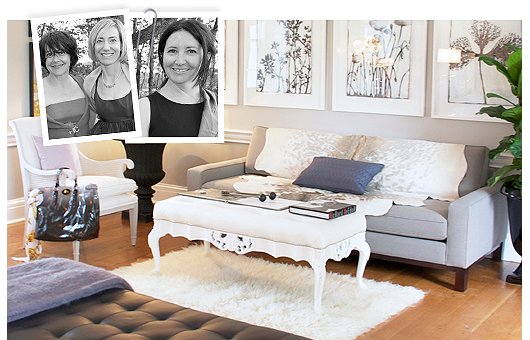 It's been six years since these Bucks County, PA, neighbors, Trove Decor founders Meg Newell, Christine Edmonds, and Rebecca Bancroft, discovered a shared passion and skill for rescuing and reviving vintage furniture. Together, the MBA, the photo stylist, and the theater maven breathe new life into tired but timeless pieces with fresh, modern, unexpected upholstery. They also curate an eclectic collection of decorative accents and rewire every alabaster lamp or crystal chandelier that comes their way. A portion of the proceeds from this sale will benefit Habitat for Humanity.
Unless otherwise noted, these pieces are antique, vintage, or gently used.
Click our Like button if you love Trove Decor on One Kings Lane.