Susan Calloway Fine Arts
TASTEMAKER TAG SALES: Artworks
Susan Calloway Fine Arts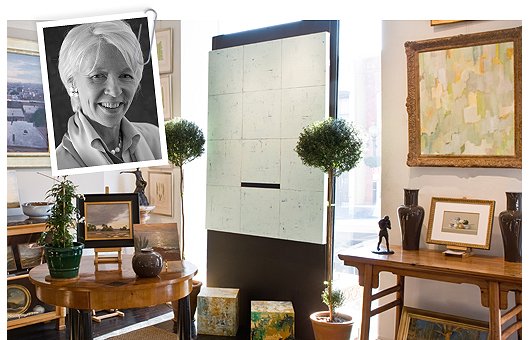 Since opening her gallery in Washington, D.C., almost 20 years ago, Susan Calloway has developed a following that ranges from young couples buying their first "real" work of art to celebrated interior designers like Tom Pheasant and Frank Babb Randolph. Her clients, be they first-timers or seasoned collectors, benefit from her sense of style, refined taste, and unswerving commitment to quality. Works from the gallery's fine-art collection have appeared in every major American design publication from Architectural Digest to Veranda.
Unless otherwise noted, these pieces are antique, vintage, or gently used.
Click our Like button if you love Susan Calloway Fine Arts on One Kings Lane.