Kerry Joyce
TASTEMAKER TAG SALES: Furniture, Accessories & Vintage Finds
Kerry Joyce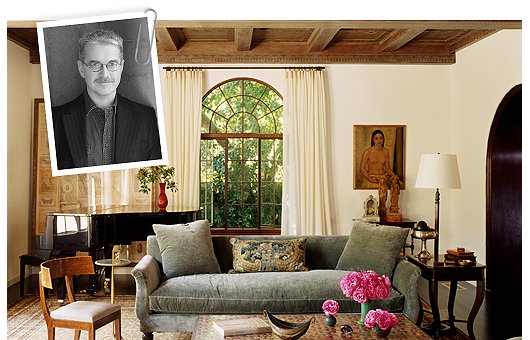 Los Angeles-based Kerry Joyce has a passion for timeless design, attention to detail, and impeccable execution. His interiors marry clean lines with rich colors and textures emboldened by a touch of sophisticated warmth and glamour. In 2010 he launched Kerry Joyce Textiles; other product designs include lighting for Palmer Hargrave, a couture rug collection for Mansour Modern, and the Kerry Joyce Furniture Collection for Dessin Fournir. In addition to winning an Emmy for set decoration, he recently was selected as one of the "Who's Who of American Design" by House Beautiful.
Unless otherwise noted, these pieces are antique, vintage, or gently used.
Click our Like button if you love Kerry Joyce on One Kings Lane.