Pat McGann
TASTEMAKER TAG SALES: Furniture, Textiles & Vintage Finds
Pat McGann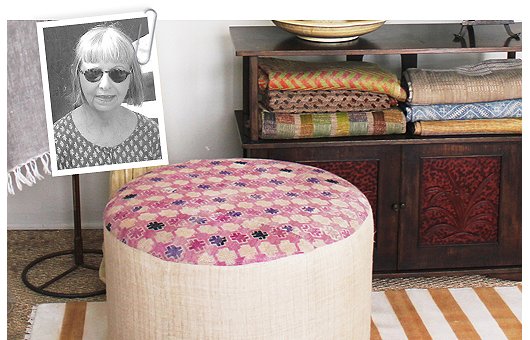 Pat McGann's specialty is old and new textiles, but she is known for her spirited juxtaposing of modern, ethnic, and downright quirky in a vibrant, eclectic, yet completely harmonious whole. Visitors to the Pat McGann Gallery on Los Angeles's N. La Cienega Boulevard might find a modernist Japanese screen, 19th-century Fez pillows, a set of Louis XVI chairs, and a Mexican scorpion—all collected during her frequent trips—coexisting happily, and arranged with her signature flair.
Unless otherwise noted, these pieces are antique, vintage, or gently used.
Click our Like button if you love Pat McGann on One Kings Lane.