Vincent LaRouche
TASTEMAKER TAG SALES: Furniture, Accessories & Vintage Finds
Vincent LaRouche, LAFCO New York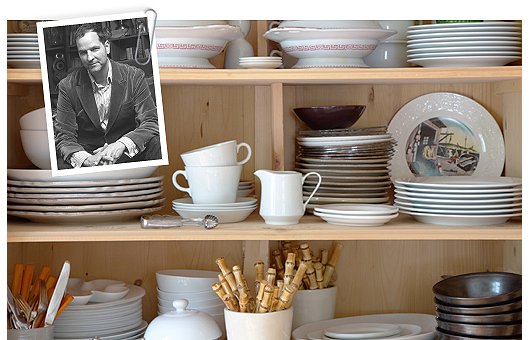 The creative force behind LAFCO New York (Luxury Articles & Fragrance Co.), Vincent LaRouche spots beauty and inspiration in unlikely places. In 2001, after years working in Paris haute couture, he moved to New York to take on a new challenge: re-creating the image of LAFCO's diverse brands. Whether working on concepts for luxury soap, body care, and candle lines or designing chic stateside boutiques for legendary Italian apothecary Santa Maria Novella, he hunts back-street boutiques, vintage shops, and flea markets in France, Italy, Portugal, and the U.S. for the unusual, the original, the chic, and the quirky.
Unless otherwise noted, these pieces are antique, vintage, or gently used.
Click our Like button if you love Vincent LaRouche on One Kings Lane.