Blackman Cruz
TASTEMAKER TAG SALES: Furniture, Lighting & Vintage Finds
Blackman Cruz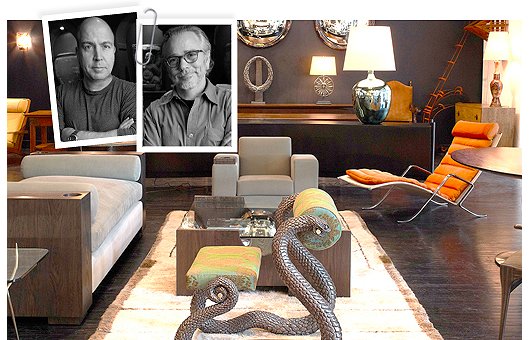 Founded by Adam Blackman and David Cruz in 1993, Blackman Cruz celebrates the virtues of drama, humor, ingenuity, and brio. The showroom's magnificent medley of antiques and contemporary pieces is an oasis of inspiration for adventurous collectors and designers who share Blackman and Cruz's passion for exceptional, idiosyncratic furniture and accessories.
Unless otherwise noted, these pieces are antique, vintage, or gently used.
Click our Like button if you love Blackman Cruz on One Kings Lane.