Ellen Rakieten & Anne Coyle
TASTEMAKER TAG SALES: Furniture, Accents, Art & More
Ellen Rakieten & Anne Coyle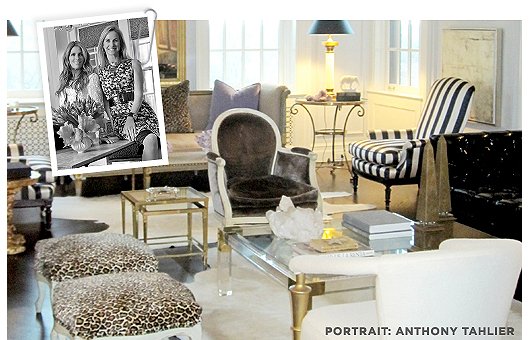 Ellen Rakieten is president of Ellen Rakieten Entertainment; her new TV series, Hideous Houses, airs on A&E. Anne Coyle is an acclaimed interior designer. Best friends and neighbors for years, they share a passion for interiors with a classic aesthetic that dare to break the rules a little. Their interior design collaborations include Ellen's corporate offices in L.A., as well as her Chicago and L.A. apartments, which were featured in Elle Decor.
Unless otherwise noted, these pieces are antique, vintage, or gently used.
Click our Like button if you love Ellen Rakieten & Anne Coyle on One Kings Lane.